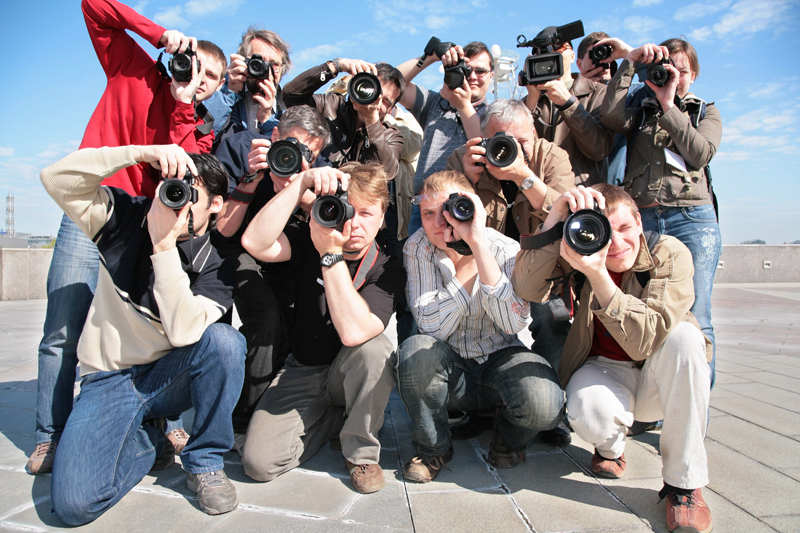 Charge your batteries

Make sure that you always charge your batteries before a shoot. Batteries drain over time, so don't think that batteries charged a while ago will still have full charge, as they won't. This is especially important when you are shooting in cold weather as batteries lose their charge faster in cold temperatures.

Update Your DSLR's Firmware

A DSLR camera has software inside that controls how it functions. This software is called firmware. Every once in a while it is worth checking on the manufacturer's website if there is a firmware update for your camera model. New cameras often have teething problems that are then fixed in the software update. There is no point spending a lot of money on a new camera to then keep the old firmware and not benefit from new functions and bug fixes.

Buy a Good Ball Head for Your Tripod

If you decide to buy a tripod and ball head (the ball head is a metal or plastic device that holds your camera on top of your tripod) don't skimp on cheap equipment. There are things you can buy cheaply and things worth spending more money on. Many photographers buy something cheaper at first only to realise that they have to spend more money to purchase better quality equipment later. A superior tripod ball head is usually metal and can hold a heavy camera and/or lens without moving. After all you don't want to be taking that once in a lifetime shot and end up with a blurry image because the ball head was not strong enough. A good tripod and ball head will last a lifetime so choose well!

Buy UV Filters for Your Lenses

If you are going to spend money on lenses, spend a bit of money to protect them. It is not too expensive to buy a screw on UV glass filter, but it is expensive to replace damaged lenses. UV filters are easy to clean and also have the added benefit of keeping out dust too.

Learn How To Read Your Camera's Histogram

Too many people rely on the image they see on the LCD screen on their camera to judge the exposure of their shots. These are just JPG previews and you could be fooled by the brightness of the screen. It's better to learn how to read your cameras histogram, so that you can read the range of light and dark tones in your image and make a better judgement.




Related Articles
Editor's Picks Articles
Top Ten Articles
Previous Features
Site Map





Content copyright © 2023 by Ewa Sapinska. All rights reserved.
This content was written by Ewa Sapinska. If you wish to use this content in any manner, you need written permission. Contact Ewa Sapinska for details.