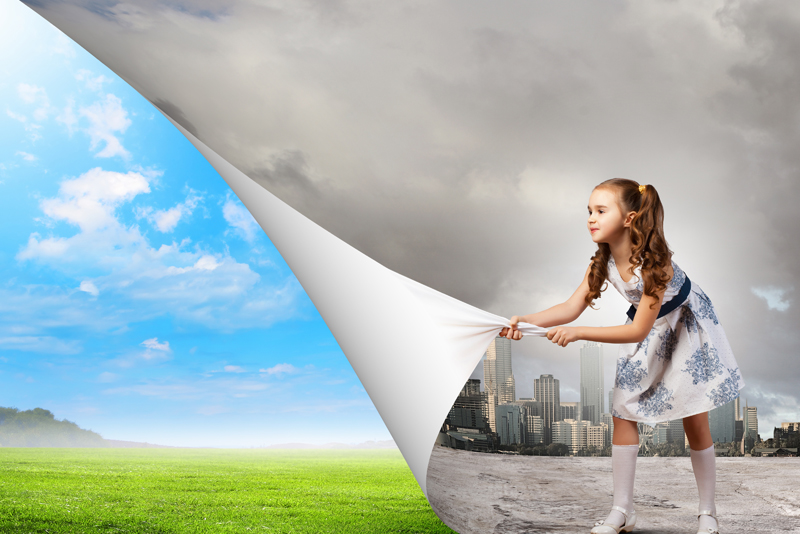 Just like animals and plants molds are also an essential component of our environment. Without them fallen leaves, dead trees and all dead organic matters can not be removed or, decomposed. Molds are of different kinds. There reproduction goes on through spores which are not visible with naked eyes. When they grow in side the house they create different health problems, such as, flu-like symptoms, asthma, allergy etc. So, it's necessary to control mold before it goes out of control.

As all types of molds grow in moist surface, so, to control molds at first you need to control the humidity of your house. At first spot out the sources of moisture and then remove those. Some materials that absorb moisture are needed to inspect frequently. Materials like wallpaper, carpet, rug, wooden furniture are the most important growth place for molds. So, dry the surface and underneath area of those places. Seal the edges of wall paper. Stop using humidifier or. Heater if you see moisture in window glass or, in any place of the house. Use exhaust fan in bathroom and kitchen for proper ventilation and ensure fresh all around your home. Ensure the dryness of basement floor in all seasons, especially in humid weather.

Building damaged by flood or, other natural disaster are the breeding place of all kind of molds and germs. Take help from local environment protecting agencies to dehumidify the house and other furniture.

Make sure that any leakage in water pipe and sewerage pipe have been mended. If there is indoor plants check the soil and underneath the pot regularly for any kind of mold attack.

Mold should be cleaned with detergent. Use gloves and masks during the cleaning. Clean up the ducts of vacuum cleaner, air filter and other appliances as these are the potential place for the growth of molds.

Fallen leaves are the perfect breeding ground for them. So, don't expose yourself too close to the fallen leaves. While cleaning fallen leaves, rotten woods use mask to protect nasal tract and lungs. Avoid using rotten woods for making fire, because the molds in it will spread quickly all over that place.

Wash away dirty clothes instantly or, at least dip into water to avoid the attack of molds and moths.

It's not possible to get rid of molds. But precaution can take away many problems. More over, in USA a lot of organizations are providing service for testing mold in indoor air and to clean up it; even mold test kit is also available in the market. So, don't worry, have a happy fall.

You Should Also Read:
Global Warming Enhances Spreading Molds


Related Articles
Editor's Picks Articles
Top Ten Articles
Previous Features
Site Map





Content copyright © 2023 by Farjana Amin. All rights reserved.
This content was written by Farjana Amin. If you wish to use this content in any manner, you need written permission. Contact Farjana Amin for details.