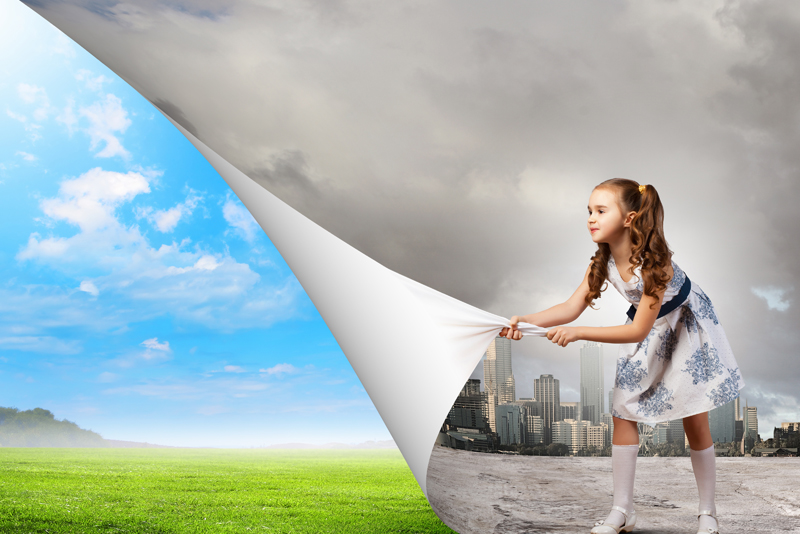 The weather is hot, the days are long, we're cooking outside, sleeping under the stars, and swimming in the oceans. It's official. Summertime is in full swing. Here are some eco-friendly tips on enjoying the sun.
The Barbecue: Nothing says summer like your first barbecue to kick-off the season.
Conventional Method
: Dad pulls out the grill, lights the charcoal briquettes with combustible lighter fluid and poof! You have a fire.
Eco-friendly Way
: Use a gas grill if you have one. Gas is better for the environment because it doesn't create the fumes in the air like the charcoal grills. But if you still prefer the open fire style then switch to hardwood charcoals and use an electric fire starter that you bury into the coals.
Wicked Good Charcoal
is one brand that contains no pollutants.
The Pool: The favorite place most kids like to be on hot days.
Conventional Method
: If you read my previous article on chlorine then you'll understand my adversity to this chemical. But what is one to do when they want to keep their swimming pool clean and free from bacteria?
Eco-friendly Way
: There are other water-treatments on the market which are safe and effective in keeping your pool sparkling clean. But do your research first. There are a lot of companies overstating what their products can do. You may not be able to completely eliminate chlorine from your pool maintenance kit but you can definitely reduce your use by combining it with other methods. There are UV filters, ozone generators, and ionizers; but even with these new treatments, without proper water circulation you may still need to supplement with chlorine use. Work with a pool professional to determine what's best for you.
*Extra tip: Keep your pool covered when not in use. Your pool stays warmer thus lessening the evaporation process.
The Picnic: Time to bring family and friends together!
Conventional Method
: Everything is packed in plastic! Everything IS plastic. From the plates, to the cups, to the forks and it's all laid out on a vinyl tarp (I've seen this) for sitting on. Don't forget the chemical bug sprays to zap every mosquito that comes your way.
Eco-friendly Way
: First, let's get rid of the tarp! How about an eco-chic blanket made from hemp or organic cotton. That will keep you off of any wet grass, and it's also more comfortable for resting. Next, pack your woven picnic basket instead of paper or plastic bags. A basket is sturdier and can hold fragile items, such as your glass and aluminum containers. To take it one step further, the serving ware now comes in recycled paper and bio-plastic forms that are compostable! As for the pesky bugs, evenly space citronella candles around your site. Make sure it has a high concentration of oil. For personal use
L'Occitane
makes a lavender mosquito repellant towelette.
The Party: A Fun in the Sun Potluck Party!
Conventional Method
: You invite family and friends over for your tropical party complete with crepe paper decorations, and balloons. You've cooked the food and set the table with the usual accoutrements that can be found at a barbecue and picnic.
Eco-friendly Way
: Choose a theme and make decorations around your theme. Ask guests to bring a favorite dish using seasonal fruits and vegetables. Make your cocktails eco-friendly. How? Try serving the classic summer favorite:
Mint Julep
(Courtesy of our own cocktail editor Michelle Dompierre Southern who gives a great tip of using mint leaves grown from ones' own garden)
.
*Extra Tip: I found this fun book titled Simply Green Parties, by Danny Seo; chock full of great ideas and tips for your next event.
The Vacation: Time to pack up the family and go visit……
Conventional Method
: Pack up the family and head over to a "never been before" city. Stay at a usual hotel chain, eat at fast food restaurants, and visit typical places that only attract tourists.
Eco-friendly Way
: Use
Google
! They have a new free service that shows you places to stay, eat, shop and tour that are green. So far the vacation spots they have listed are Las Vegas, New York, Orlando, and San Francisco.
There a lot more things that you can do to ensure your summer is earth friendly. Hopefully these few tips can give you a head start to enjoying your green summer.
You Should Also Read:
Nothing Green About Chlorine


Related Articles
Editor's Picks Articles
Top Ten Articles
Previous Features
Site Map





Content copyright © 2021 by Arcadia Maximo. All rights reserved.
This content was written by Arcadia Maximo. If you wish to use this content in any manner, you need written permission. Contact Farjana Amin for details.