Saving Money On Drugstore Purchases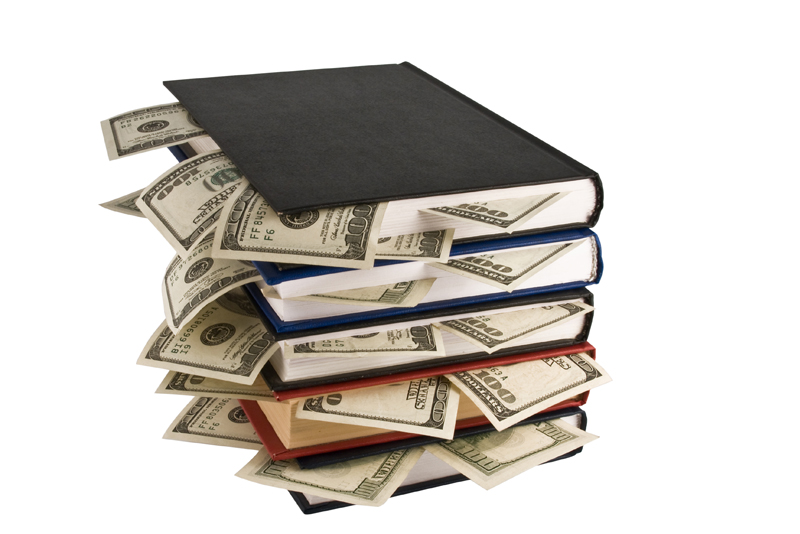 Most of us spend far more time browsing in drugstores than we care to admit. For some, it is an integral part of their daily life. It certainly is difficult to avoid drugstores; there are so many competing stores, often in close proximity. Who hasn't taken at least a few minutes during their lunch break to peruse in a nearby drugstore and discover "much needed" bargains? Perhaps, what makes drugstores so alluring is that they simply sell everyday merchandise that people want and need. Large chain drugstores are not only competitive in terms of pricing but are continually expanding their array of merchandise with new products. Consumers can find a seemingly endless range of merchandise; everything from children's toys, flowers, food, gift items, home medical products, household cleaners, seasonal décor, stationary to small electronics. Drugstores are a great place to spend time and money. Unfortunately, we often end up spending far more than we originally intended and usually financing our purchases with a debit or credit card. Sadly, many of these purchases, as we later discover, were merely bought on impulse.

When it comes to saving money at the drugstore, having a clear and organized strategy is essential. It is not necessary to buy everything at once. The store circulars are mailed weekly and the Sunday paper contains more than enough advertising supplements and coupons. Shopping in stages is not only more convenient, but it can also help curb unnecessary purchases. Formulate a weekly or monthly plan that is geared to not more than two or three areas of interest. Prioritize items of interest based on short-term needs. Create a secondary list of items that you need to purchase in bulk. Paying attention to unit pricing is critical. Although buying in bulk can be economical, there are situations when it is actually more expensive. More is not necessarily better from the standpoint of consumer savings. Never purchase any product until you have crunched the numbers.

It is also prudent to compare prices across a wider spectrum. How does the price for a given product compare online versus in-store? Compare prices across various stores in your area (i.e., dollar stores, supermarkets, superstores and among competing drugstores). Perusing the websites of large chain drugstores can help save time and money in the long run. Some stores may offer exclusive online "savings" offers, unadvertised sales or coupons. Signing up for the newsletter can alert you to special sales, promotions, and clearance items.

Additional Strategies:

1. Stick with familiar brands that you trust. This is particularly applicable to cosmetics and personal care products. Purchasing unfamiliar brands, even those which are on sale or marked for clearance is just throwing money away. The product may cause an allergic skin reaction or it may not fulfill your expectations. One should not purchase a product without doing the necessary research. Read the ingredients on the bottle or the jar. Individuals who suffer from allergies need to be meticulous in this regard. If you want to venture out of your "comfort zone" and try new brands, it is more cost-effective to purchase travel size products (i.e., shampoo, hair conditioner, hairspray, etc.). Another option is to try free samples offered by manufacturers.

2. Make a list of items that you want or prefer to buy from drugstores as opposed to what you more frequently purchase from discount and dollar stores, supermarkets, specialty retailers and warehouses. Drugstores are warm inviting places to shop. However, if we are not careful, we can waste money on duplicate purchases.

3. Avoid buying on impulse. Drugstores have a way of enticing even the most budget-minded consumer. Even 5 minutes in a drugstore can result in an unnecessary $5 purchase. Multiply this by the number of times you go into a drugstore daily, weekly or monthly and this can become a very costly outing. Be wary of "bargains." One does not have to purchase an item merely because it is on sale.

4. Organize coupons and rebates for the products of interest. Compare unit pricing. Consider the shelf life of the product in question. Try to use coupons and rebates as often as you can. For vitamins, wait for the "buy one, get one free" sale and follow up your purchase, if possible, with coupons for additional savings. Check the websites of large consumer conglomerates for any "freebies", coupons and offers.

5. Make a clear decision as to what type of generic products you will purchase. Try to strive for a "workable" balance in terms of generic and name brand products.


For informational purposes and not intended as advice.


Related Articles
Editor's Picks Articles
Top Ten Articles
Previous Features
Site Map





Content copyright © 2022 by Reshma Vyas. All rights reserved.
This content was written by Reshma Vyas. If you wish to use this content in any manner, you need written permission. Contact Sandra Baublitz for details.