Mellowing Out With Marcus Cole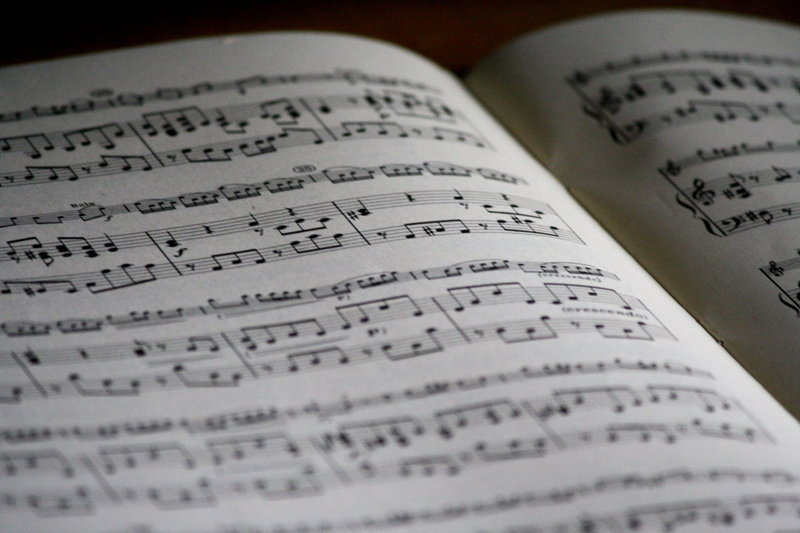 I first heard Marcus Cole sing while watching TBN here in Atlanta. He ushered in a spirit that was so holy that the host of Praise the Lord, none other than his record label's CEO Ms. CeCe Winans, could not finish her interviews. The Holy Spirit reigned that night and it reigns on his new project "Write My Song".
The warmth and sincerity of his voice resonates on tune after tune. The standout tracks "Bless My Soul" and "The Lord Has Been Good" allow him to deliver his liquid smooth tenor to listeners while still infusing the message of God.
I caught up with Marcus shortly after his TBN stint and we talked about his new project, his old days with Commissioned and how he started singing.
Christian Music @Bellaonline
Tell me about yourself. I know you started with Commissioned but tell me how you started singing gospel music?
Marcus Cole
I grew up in the church of course and I played the church drums, guitar and stuff like that. Early on we had a family group and so that was the first seeds of wanting to minister in that form. Around age 11 I got a potential deal with the Williams brothers. I sang at an event and they heard me sing and afterward Leon Williams approached me and my mom and asked if I wanted to record. We agreed to sign at first but it didn't happen. My mother became a bit nervous and so it did not happen but you know I consider it all God's divine plan because it exposed me to some things. I later started writing. All of my songs started out with 'I was walking down the street one day...' (Laughter)
CM@B
Well that's all you do when you're that age…walk down the street.
(Laughter)
MC
Right. Well eventually me and my friends went into the studio and recorded some songs. I got married, moved to Atlanta and everything was cool. Then I met Mitchell (Jones of Commissioned) who at the time mentioned nothing about Commissioned he was just talking about his vision. The next thing I know I got a call from their road manager who stated 'Hey man, Marvin Sapp is leaving the group and we want you to come to Michigan and audition' and then boom there it was. They came down for the audition and every since then they have been big brothers for me. I have learned so much from them and for that I'm truly grateful.
CM@B
So let's go back a bit...this family group who was a part of that?
MC
I have four siblings and I was the last to join because I'm the baby. My oldest brother Frank was the Michael Jackson of the group and he taught me how to sing. I got in the group against my will, I wanted to chill and eat Doritos but my mom was like no you are going to be in the group. I was like ooookay. My mother was like Mattie Moss...everybody knows about Mrs. Moss she was tough and my mom was tough too.
(Laughter)
CM@B
Something about those Michigan mamas! (Laughter)
MC
That's what it is those Michigan mamas! She really did her thing and it just really gave me an appreciation for doing it right. I learned early on that there was something different about what she was trying to do. Anyway the group broke up but I was still singing at churches. I was going to church after church getting little gigs that paid three dollars and a piece of cake.
CM@B
Oh honey you know how our churches will do you. 'Baby that was good now here is a chicken dinner'.
(Laughter)
MC
Right…you know what I'm saying…a chicken dinner and $15! (Laughter) Anyway people started calling and when Vanessa Bell came to town I opened up for her. That was actually the first time I met Fred Hammond. I remember it now because he had on red boots and had a red bass guitar.
(Now we are both dying with laughter)
Oh man he was talking about his group Commission then and to see how God brings things back to a full circle. Years later I was a part of his old group...wow.
CM@B
Tell me about the new project "Write My Song"
MC
You know early on people were promising me things in the industry but Mano (Luther "Mano" Hanes the producer of the project) was the only one that came through. I met him when he played for Fred Hammond and we developed a relationship down the road. Mano literally put his money where his mouth was because he funded the project. He would send me tracks and I would be in my basement writing lyrics and I would have to say 'Thank you Jesus' because I knew it wasn't me writing the words but God. I know that I was conveying the heart of God. That's the inspiration behind it...the song "Write My Song" on the album talks about God writing my life and that my life becomes a song that is pleasing to him. I wanted God to write every song on that album. If God writes it then it will be a letter to the nation and allow them to listen to it,(and) get through their situations and help them to their destiny.
CM@B
Well I think the project will do well. I really love "Bless My Soul"
MC
Well thanks. That song came from God who allowed me to take a look at my life and where I was. I was saying God I don't have this and God I don't have that and all that kind of stuff. And God says to me...'Okay Cole these things you can have working in corporate America. I want to bless your soul and give you integrity that is unquestionable.' That is where the heart of a worshipper came for me. That is what inspired that song and because I want to pass on something to my children. It's not gold or platinum records that's not what it is I have to pass on a name that my children can be proud of so that's where the song came from.
With this project his name is out there and I believe that his children and his entire family must be very proud indeed. You can learn more about Marcus Cole at
www.marcuscoleministries.com


Related Articles
Editor's Picks Articles
Top Ten Articles
Previous Features
Site Map





Content copyright © 2019 by Candace Walker. All rights reserved.
This content was written by Candace Walker. If you wish to use this content in any manner, you need written permission. Contact Candace Walker for details.