Hottest Gospel Radio DJ's!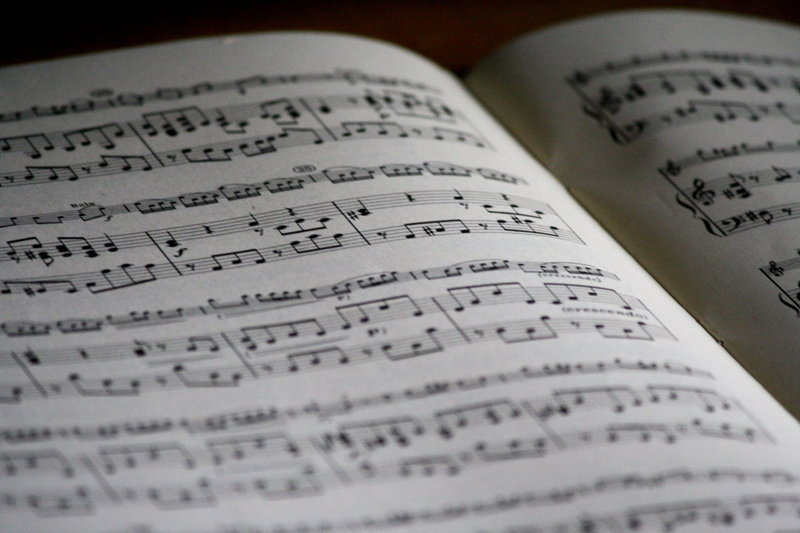 Long before the internet and well before television, there was radio. Radio came into the homes of people in the early 1900's and was the primary source for news, sports, music and information. What was really special about radio and what makes it popular even today is that it is the premiere source for delivering new music to the masses. The Gospel music DJ is also a vital tool in supplying the latest religious music on the scene but if the DJ is to be remembered they must also impact the lives of their listeners. I wanted to talk to all the hot gospel DJ's but time and space could not allow me to do that so if I missed someone please forgive me. However the following DJ's impact lives and are some of the most popular and effective radio gospel DJ's on the scene.
LARRY TINSLEY-V-103, WAOK-Atlanta, Georgia/V101.9-Charlotte, North Carolina/102-Jamz-Orlando Florida
Vital Statistics**
Born-Decaturville, Tennessee on February 14 (A Valentine Baby)
Siblings-Five (Six Children all together)
School-Riverside High School& Lamburth University (Full Basketball Scholarship)
Marital Status-Married (Met his wife on a blind date) with two children
Advice for Aspiring DJ's-"You must get saved and have a knowledge of prayer. You must know the Lord for yourself. You must have knowledge of radio and have a good flow and presentation on the air. You must have a knowledge of the selection of music you want to play and love and care about people."
Larry Tinsley recently celebrated over 25 years of success in the world of radio announcing. Tinsley's career in radio begin when he worked upstairs in a hotel that also housed WJBE an R&B radio station owned by legendary soul singer, James Brown. He decided to visit the station and a friend of his encouraged him to make a demo tape. That led to a part time job at the station. James Brown heard him over the air and immediately offered him a full time position. Tinsley turned the job down believing that his mother would "kill him if he left college early" for the position. Brown then offered to hold the job for him until he completed school and upon completion of school Tinsley went to work full time at the station. He later moved to Atlanta to take a position at WAOK and has resided in Georgia every since. "I moved to Atlanta with a black and white television that my mother gave me, a 1971 Grand Prix and three hundred and seventy-five dollars in my pocket" jokes Tinsley. From those humble beginnings he has grown to be one of the top DJ's in the Atlanta area. While visiting New Birth Missionary Baptist Church in 1984, Tinsley gave his life to Christ. It was then that he decided to play only Gospel music on his program. When asked about the difference in pay and recognition between the secular and Gospel worlds, Tinsley stated, "When you put God first in your life, and you do things God's way and you become a thither, God will rebuke the devourer for your sake. He will make sure that you are paid, He will make sure the accolades that are yours will come to you, and he will make your way prosperous." This was so apparent at Tinsley's Celebration which featured performances from Hezekiah Walker, J Moss, Bryon Cage and Tyrese. The 1997 Stellar Award winner for Announcer of the Year was also presented with a beautiful microphone trophy and a check from his pastor Bishop Eddie Long during the ceremony. Yes Larry Tinsley has received his rightful accolades indeed and in doing so he has blessed so many of us along the way.
Larry Tinsley with microphone trophy
TRACY MORGAN-WAVA 105-FM-Washington, D.C.
Vital Statistics**
Born-Washington D.C.
School-Austin Hill High School & Columbia School of Broadcasting
Marital Status-Married with one child
Advice for Aspiring DJ's-"Network and learn the business side of the industry."
From a very early age Tracy Morgan says she knew she wanted to be in broadcasting. "I always knew I wanted to do this (be in broadcasting) since I was in the 9th grade. I was inspired by watching the news and I said 'you know what I'm going to do that!'" She began to network with local newscasters and her family knew that her rule was she could not move until the news was over. "Valerie Coleman was the newscaster that peaked my interest (in broadcasting) and I hung out with her and she got me started." When she was 17 years old Morgan met Candi Shannon who encouraged her to go into radio instead of television. Under the tutelage of Shannon she landed a job at a local gospel station and the rest is history. According to Morgan she did not have a rough time of completing her dream. "I was really blessed from the beginning and was so caught up with my dream and was so hungry for it that it was really easy for me to get into my field." she stated. Because she started at such a young age Morgan had a difficult time being taken seriously. Some of her peers were also a little intimidated with her desire to be the best in the industry. "For a long time they called me Little Tray and it took me a minute to break free from that." she states. For eight years Morgan was the driving force behind WPGC'S Heaven 1580. While at Heaven 1580 she won the Stellar Award for Gospel Announcer of the Year. "I was so honored to received the nomination and had no idea that I would pull it out. My husband took me to dinner just for the nomination." she laughs. "When I found out that I won I was overwhelmed. I think that was probably one of the few times that I was speechless." she added. Morgan now serves on the Stellar Awards Gospel Music Academy Advisory Board. She is a member of the Gospel Music Workshop of America Announcer Guild Board of Director's North Carolina Chapter. In October 2005, she was inducted into the Broadcasters Hall of Fame in Akron, Ohio and is a much sought after host for events all over the country. In her current position at WAVA 105FM Morgan is breaking new ground providing a gospel format on a station that caters to the broader Contemporary Christian music listener. Her show is one of the highest rated shows at the station. "You know I just really love my job. I love my family. I want people to know that I'm focus and most importantly I love the Lord" That I believe is truly the key to her success.
K.D. Bowe-SGN-The Light-Atlanta, Georgia and Nationally.
Vital Statistics**
Born-Norfolk, Virginia
Siblings-5 (6 Children total-five boys and one girl)
School-Elizabeth City State University
Martial status-single
Advice for Aspiring DJ's-"Study your craft and most importantly love the Lord" Photo: LaTonya J. Pegues for BOAZ Entertainment USA

Minister K.D. Bowe walked into his college campus radio station one day and with that deep resounding baritone voice asked the station manger "What time is it?" She answered "It's time for you to fill out an application!" and that was the start of an illustrious career. "I was really surprised that she said that because I had a high voice as a child and it did not get deep until college. I really thought I did not have the voice for radio until that moment" says Bowe. Raised in a strict Church of God in Christ family Bowe says that his childhood was sort of like the Jackson's except without the drama. "We had a family group and sung almost every Sunday. We went to church for real!" he says. Due to his religious background Bowe only played gospel music from the very beginning of his career. "I didn't want to branch off into doing R&B because it was against what I was raised on. I did the Saturday morning gospel music show called 'Joy in the Morning' and that's was it for me" he states. While there he received an internship to go to Atlanta and work for the Environmental Protection Agency. Earlier he had met a group of owners from On Mic Productions out of Atlanta and he thought if he could get to Atlanta he could work for them also and that is exactly what happened. "I didn't know anything about the environment but I wanted to work at On Mic Productions. So during the day I worked at the EPA and at night I worked at On Mic" He eventually landed a full time job with On Mic which paid a "whopping $200" per week. He moved from various radio positions over the years but finally landed with the Sheridan Broadcasting Company where he handled the promotions, jingles, drops and the total imaging for their The Light program. He makes much more the $200 per week now. (Smile) Bowe runs his own production company that specializes in voice over (yes that silky smooth baritone voice has really paid off) and he has the morning show on SGN-The Light. His show is the highest rated show on the network. He believes that the best part of his job is touching the lives of his listeners. "I never wanted to just be a jukebox. I always wanted to have a show that could touch people where they are. (This is) a lifestyle show that deals with every aspect of your life and gives hope" says Bowe. He is aware of the power of ministry because he himself has had to face some challenges. "One thing I've learned is that life can humble you. I guess I have learned not to judge people. It's so easy to do that and we should try not to do that if we can" says Bowe. He says that the main thing we can do is pray continuously for God's grace. Well it seems to me that God's grace has been abounding in the life of K.D. Bowe and his listeners are blessed because of that fact.
You Should Also Read:
Larry Tinsley
Tracy Morgan
K.D. Bowe


Editor's Picks Articles
Top Ten Articles
Previous Features
Site Map





Content copyright © 2019 by Candace Walker. All rights reserved.
This content was written by Candace Walker. If you wish to use this content in any manner, you need written permission. Contact Candace Walker for details.