Princess Diana - Queen of Hearts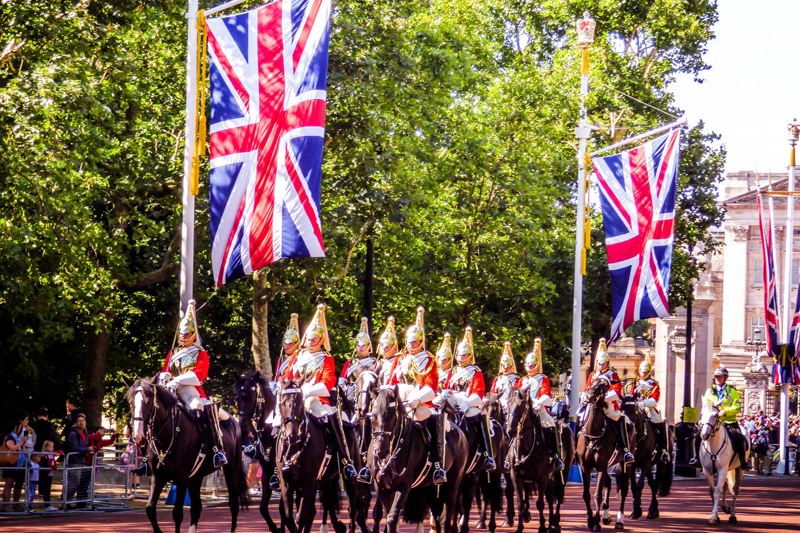 I remember 31 August 1997 clearly – hearing with disbelief the news that Princess Diana had died following a car crash in France. Diana was 36 years old and left behind two young sons, the elder of whom – William – was destined to become our future king. Somehow, for all the difficulties she had caused the Royal Family and the mixed reactions she had received at the hands of the press, it seemed impossible that this woman had gone. In the words of the Alphaville song, her untimely death meant that in the hearts and minds of the British people she would remain
Forever Young
.
Princess Diana's death caused an unprecedented outpouring of grief in England – I have never seen the like, before or since. It was as if the nation had been given permission to unbutton a tight shirt of pain, to express emotion normally buried under the stiff upper lip of British reserve. I attended a service in Diana's memory at a packed Bath Abbey where tears ran freely and every participant lit a nightlight in her honour, creating a forest of light and mourning. During the service we were told that Mother Teresa – another queen of hearts – had died in Calcutta.
Diana Spencer entered the world in 1961 in Norfolk. She was born of parents who had good blood lines and knew high society – the Queen had attended their wedding. She was the third of four children, having two older sisters and a younger brother whose main claim to fame may be the passionate, heartfelt speech he delivered at his sister's funeral. Diana's parents split up when she was young – both later remarried; she and her siblings lived with her father following a hard fought custody battle. Diana attended boarding school and did not do very well academically, but was said to have both sporting and musical talent. Diana attended a finishing school in Switzerland, rounding off her schooling with lessons which traditionally included entertaining, social graces, etiquette and tips on how to net a husband who had wealth, prestiege and status... It is interesting to note that Prince Charles's second wife, Camilla, also attended a Swiss finishing school. Before she married Charles, who she met at her family home in 1977, Diana worked as a nanny and nursery assistant.
The Royal Wedding took place at St Pauls Cathedral on 29 July 1981. It achieved huge media coverage around the globe. At first the wedding appeared to be going well. Prince William was born in 1982 and Prince Harry in 1984. Cracks began to appear by the late 1980s, followed by leaks to the media about possible affairs. Andrew Morton's biography of Diana was published in 1992, containing revelations about Diana's life with Charles that caused the Royal Family deep discomfort. The royal couple separated later that year, although it would be another four years before they divorced. By this time Diana had been interviewed by Martin Bashir for the BBC's Panorama, giving a frank interview where she talked openly about her struggles with the eating disorder bulimia, her relationship with James Hewitt, and the difficulties she had faced living with the Royal Family. During and after her marriage Diana was widely recognised for her charity work. She was patron of numerous charities, made frequent royal appearances and got involved in work to do with AIDS, landmines and leprosy. She was also President of Great Ormond Street Hospital for children.
Diana's funeral took place on 6 September 1997. As with her wedding the event achieved a worldwide audience of millions. The coffin travelled from Kensington Palace to Westminster Abbey on a gun carriage, followed for the last part of the journey by Princes Charles, William and Harry and Diana's brother Earl Spencer. The service itself included contributions from Diana's siblings, Tony Blair and Elton John's stirring performance of
Candle In The Wind
, the original song rewritten for the funeral with words to commemorate "England's rose":
"And it seems to me that you lived your life
Like a candle in the wind
Never fading with the sunset
When the rain set in
And your footsteps will always fall here
Along England's greenest hills
Your candle's burned out long before
Your legend ever will."
Diana: Her True Story in Her Own Words
Diana: Queen of Hearts
You Should Also Read:
The Royal Wedding - William and Kate
Jerusalem by William Blake
St George's Day


Related Articles
Editor's Picks Articles
Top Ten Articles
Previous Features
Site Map





Content copyright © 2022 by Asha Sahni. All rights reserved.
This content was written by Asha Sahni. If you wish to use this content in any manner, you need written permission. Contact Sarah V Monaghan for details.