Orchid Mericlones - Why go for this method?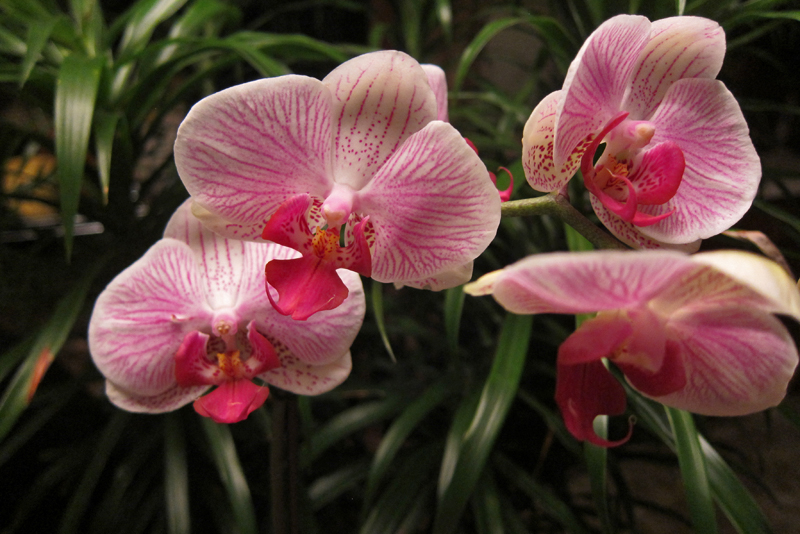 A great tool for preserving the progeny of orchids, mericlones come with some disadvantages also. To avoid some of these, it is essential to follow the steps for mericloning very carefully. But why to clone your orchid in the first place; there are a number of reasons for opting for this method of producing orchids.

Why mericlone your orchid?
1. If you are planning to produce an exact copy of your favourite orchid, mericlones is the technique you need to go for.
2. If you want to reduce the time span of flowering and require a large number of flowers in a short period of time, mericloning is what you need to learn. Commercial growers are using this techniques world over to produce quick batches of flowers.
3. Meristem tip culture is one of the successful methods to produce virus-free clones. The shoot tip is relatively free of virus even when the whole plant is infected. However, proper protocols have to be followed to produce healthy orchids from virus infected donor plants.
4. Orchids that are difficult to propagate through seed germination are often cloned through mericloning.
5. Mericloning reduces the possibility of variability in orchids, unlike those orchids that are produced through seeds.

What can go wrong with mericlones?
1. This technique has to be done under clean and sterile conditions. Detection of viral infection is very difficult if the mericlones get infected.
2. Due to various factors and repeated cloning mutations occur, and the clones start producing smaller flower and spikes. The prevailing conditions under which the clones are grown can also change the physical parameters. For example, leaves become thick and are shorter leaves under higher light intensities, while higher temperatures can promote leaf formation and inhibit flowering.
3. Though, tissue culture is supposed to produce clones resembling the parent plant exactly, however sometimes when a single plant is used to produce numerous clones the quality of flowers decreases due to mutations (changes in the genetic setup). This can happen when starting material is taken from the mericlone or from the protocorm in the flask instead of the original plant.

The technique of mericloneing is not very difficult to master. Though a beginner has to keep in mind a few tips; such as maintaining a sterile environment when preparing, using the original orchid for preparing mericlones, in the case of virus infected orchid take only the shoot tip meristem for cloning as it is the only area which is mostly free of the virus.




Related Articles
Editor's Picks Articles
Top Ten Articles
Previous Features
Site Map





Content copyright © 2022 by Anu Dharmani. All rights reserved.
This content was written by Anu Dharmani. If you wish to use this content in any manner, you need written permission. Contact Anu Dharmani for details.