Teaching Old Clothes New Tricks – The Art of Customisation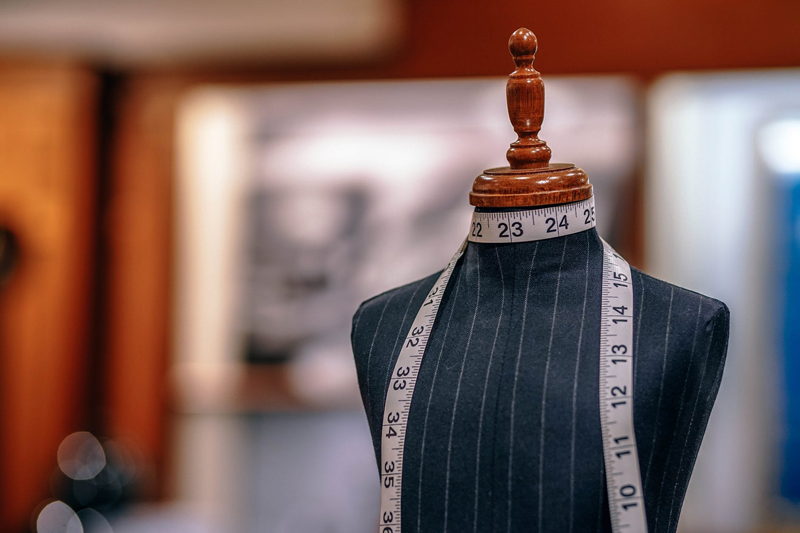 We all have attachments to clothes we know we'll never wear again whether it's an 80's inspired jacket lurking at the back of the wardrobe awaiting a comeback or a pair of old jeans you occasionally use to decorate in – sometimes it's just too painful to part with clothes from times past.

So why not inject new life (and a bit of style) into old clothes and create a whole new wardrobe without having to spend a fortune? Customisation allows budget fashion-followers to recycle old clothes into wearable, unique pieces which you nobody else will be wearing. It's an eco-friendly way of expanding your wardrobe without spending a fortune and encourages all forms of creativity, from capitalising on that red wine stain on the front of your white shirt to giving an old skirt a new lease of life. Here are a few tips on what you can do to add some individual style to old clothes, without having to spend lots of cash or dust off the sewing machine.

Revel in Ribbons

Ribbons of all lengths, widths and colours are useful when customising a dull outfit. Plain, tailored shirts can be brightened up with a thick ribbon belt tied slightly to the side on the front, giving you an instant pretty bow belt and a new waist. Try thick black ribbon around a white shirt for work or for a more daytime look, choose a polka dot ribbon around a coloured shirt (to really make a feature of this look, make sure when choosing your ribbon you allow for enough length to tie a large bow at the front). Real fashion followers should experiment with ribbons around the neck, creating a fashionable pussy bow tie around the top of a buttoned up, floaty blouse – choose mellow pastels or creams and tie the ribbon in a loose, soft-falling bow to perfect this elegant look.

Customise with Accessories

If you've been housing the same costume items in your jewellery box for years, why not brighten up a garment and give old jewellery a new purpose? Try attaching glittery brooches to front jeans pockets for a touch of hippy sparkle or onto fabric handbags (this tip in particular is a great way of hiding unruly stains.)

Scarves are another wardrobe staple that seem to multiply over the years. Get out the ones that haven't worn for ages and get creative. These scarves can be converted into chunky rouched belts or if they're of the wider variety, try wrapping them into a halter-neck top, the perfect beach accessory.

Get Scissor Happy

Don't be afraid of taking a pair of scissors to that stained skirt, the bobbled jumper or ripped blouse – you'll never wear it again so recycle what you can from it. Strips of silky fabrics from a blouse can be used to cover a hair band or simply act as a headscarf. Glass beads poached off an 80's cocktail dress can be sewn onto plain vests or summery skirts. Funky fabrics from decades gone by can be incorporated into skirt panels to add a toned down, vintage look to dull skirts. Shorten skirts and dresses, cut off sleeves and rub holes into jeans (using a pumice stone to do this will create a natural worn look – don't use the scissors for this!), snip off fingers on gloves converting your holey ones into trendy market-stall mitts. Salvage pretty lace and overlay it onto plain tops or fabric handbags, steal colourful piping, ribbons, sequins, tassels and interesting buttons from old garments before you throw them away and use them to customise clothing in your own style. Or if you've got no clothes to customise, save them – they'll form the basis of your future customisation kit.

Get Inspiration

Find inspiration in the potential treasure trove that is The Sewing Box. Buttons, fabrics and bright threads abound here and if you look in an older relative's box they may have some beautiful, vintage features you can use to add a little individuality to your clothes. If you're more of the "throw it, don't sew it" kind, find your local haberdashery store and pick out some beautiful ribbon, beads, faux fur trimmings or feathers to make features of old cardigans or raid a few charity shops looking out for clothes with great features to poach for your own wardrobe.

Once you get into customising your clothes, you'll never look back and think twice before throwing out those stained trousers. You may even take it a step further and start experimenting with your needle and thread a bit more, adding not only the odd bead or button, but adding pleats, puff sleeves, tucks or re-shaping clothes altogether – giving your wardrobe a makeover and your purse a well-earned rest.





Related Articles
Editor's Picks Articles
Top Ten Articles
Previous Features
Site Map





Content copyright © 2023 by Vicky Talbot. All rights reserved.
This content was written by Vicky Talbot. If you wish to use this content in any manner, you need written permission. Contact LaTeisha Clément for details.