Using Children's Books For Learning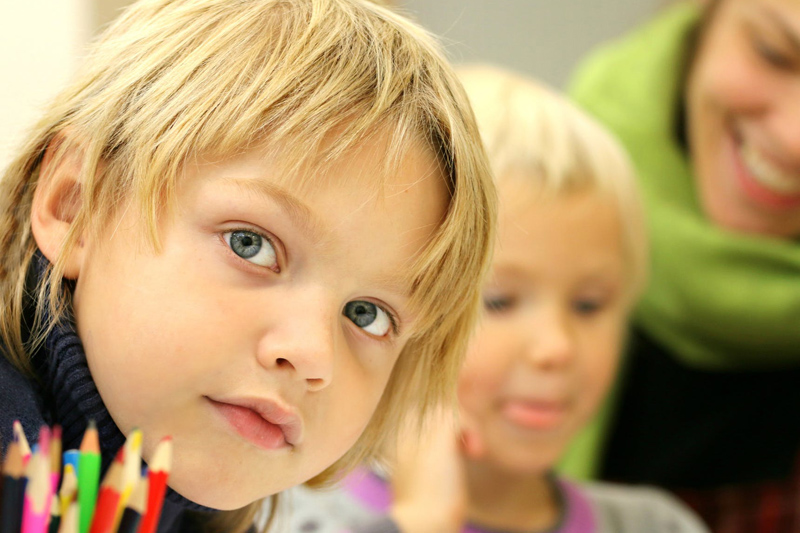 There is something magical about reading books aloud to your kids; from their facial expressions, to the way they sit perched on their knees eager for you to turn the page, reading books to your child is such a bonding experience. Many families have books that they read over and over again because their child finds a favorite book and never tires of hearing it. Reading the same book repeatedly can get quite monotonous for you as a parent, but you read them continually because you never want to discourage reading. Using your child's favorite book as a catalyst for a "day of fiction" will not only thrill your child, but it will give you a new twist on reading the same old book.

Choose Your Book
There are thousands of amazing books that would be great to use for a day of fiction, and Ten Apples Up On Top by Dr. Seuss is no exception. There are a plethora of engaging activities you can do that relate to this book. If you do not have this book in your own collection then head to the library to check it out, or substitute a different book with the ideas below.

Start Your Day With Fiction
As soon as your kids wake up, begin their day by reading them Ten Apples Up On Top. After reading the book ask your preschooler what the book was about. Most likely they will tell you the book was about apples. Try and glean even more information from them: What did the characters do with the apples? Who tried to knock the apples down? How did the book end? This will help them with comprehension, but it will also get the ball rolling for thinking about apples the rest of your day.

Breakfast
Because apples are a central theme in Ten Apples Up On Top, add some type of apple to your breakfast! Apple pancakes and apple muffins are super delicious; they could be made the night before, or you could do a baking project with your preschooler. You could read Ten Apples Up On Top while your child is eating their apple themed breakfast.

Apple Number Activity
You will need 10 disposable cups for this activity. Red cups would be ideal so that they look like red apples, but feel free to use whatever you have on hand. Number the cups from 1-10 with a black marker. If your child does not know the numbers 1-10 yet this would be an excellent time to introduce them. After reviewing the numbers, have your child line them up in order. Then they will stack the cups from one to ten, just like the characters did in the book. For added fun you could let them try and balance the "apples" on their head. Next, spread the cups out randomly around the room. Then instruct them to find the numbers in a fun way (e.g., crabwalk to number 8). Take turns with your child and let them come up with silly ways for you to find a number. Keep going with these cups as long as your child is interested! You can have them stack the three cup on top of the six cup, etc.

Apple Stamping Art
Apple stamping will be a huge hit with your preschooler. Here is how:

1. Cut an apple vertically to create apple stamps.
2. Pour red paint onto a paper plate.
3. Dip the apple stamp in the paint and stamp onto paper.

You could have this be a free-style art project where your child will stamp however they wish. Or, if your child prefers more structured art you could draw a tree first and have them add the apples. Either way will be fun.

Snack
As you probably guessed, apple slices would be a great snack to coincide with Ten Apples Up On Top. Apple sandwiches are typically a hit with kids. To create an apple sandwich you will need to core an apple, and then cut two round apple slices. Spread peanut butter on one slice. Sprinkle chocolate chips or raisins on top of the peanut butter. Top with the second circular apple slice and you will have a scrumptious apple sandwich.

Chalk Tree
Head outside for this next activity. Start by drawing a large tree on your sidewalk or driveway with chalk. Next, add some apples to the tree. Choose something your child has been learning (e.g., colors, numbers, or letters) and write one in each apple. Give your child a watering can filled with water. Instruct them to water a certain apple based on what you wrote inside. If you wrote various letters in the apples then you would say something like, "please water the apple with the letter "a" inside." Continue until your preschooler has watered every apple.

Your day of fiction can be customized to fit your family's schedule. You might prefer to make it a week of fiction and choose one activity per day to do, that's great! Or, maybe you only want to incorporate an art project. There is not a right or wrong way to bring fiction books into your child's everyday life. Even a quick five minute activity related to their book will delight your child.



Related Articles
Editor's Picks Articles
Top Ten Articles
Previous Features
Site Map





Content copyright © 2023 by Amy Tradewell. All rights reserved.
This content was written by Amy Tradewell. If you wish to use this content in any manner, you need written permission. Contact Amy Tradewell for details.