Paying Off Your Mortgage Early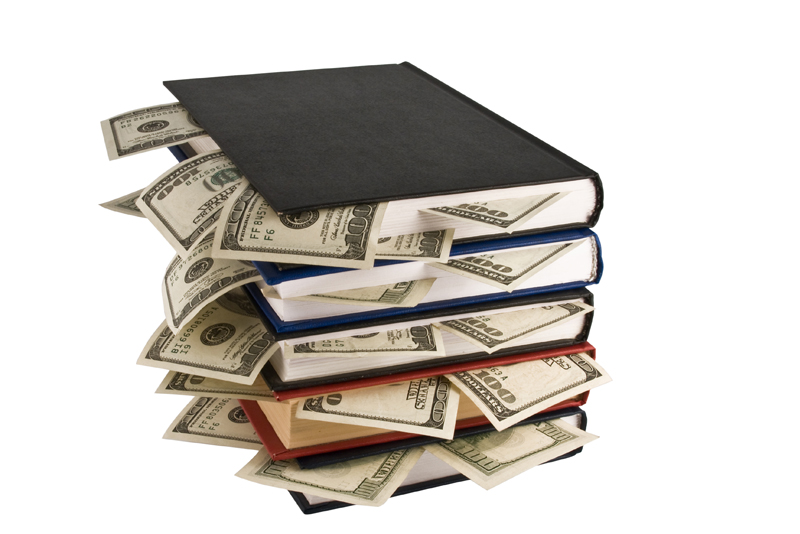 Owning your home outright is a dream shared by millions of homeowners; what a wonderful luxury to own your own home free and clear and have more money left over each and every month to live the way you want; to fund other investment goals and hobbies! There is very little that can compare to the emotional security and the exhilarating sense of freedom one can obtain from owning their home outright!

The monthly mortgage payment takes a large chunk out of the average household budget; add credit card debt and it is little wonder that so many individuals find themselves struggling every month to fund retirement accounts or college savings funds, to say nothing of basic living expenses such as groceries, auto insurance, transportation and prescription medication. Wouldn't it be great to no longer be saddled with mortgage debt? Except for those few fortunate and wealthy individuals who can purchase a home outright in cash, for most people, being able to own their home outright will involve paying off their mortgage early; well before retirement. Individuals who have little in the way of credit card debt, auto loans or other debt obligations and have an adequately funded emergency savings account, paying off their mortgage earlier can be a sound financial strategy. Whether or not paying off your mortgage early is an effective and appropriate strategy for you depends on a few crucial considerations and an overall assessment of your current personal situation and long-term goals.

1. Retirement versus paying off your mortgage early. More and more individuals are working longer, often past into retirement. It is not unusual for individuals who are in their sixties and are still paying off their mortgage. Saving for retirement and making mortgage payments simultaneously can be an inordinate challenge. Many individuals find themselves having to choose between mortgage payments and funding retirement. By paying off your mortgage early, you will forgo money that could be contributed to retirement funds. However, if you are able to pay off your mortgage at an earlier date, by the time you are in your late fifties, you will be able to make larger financial contributions towards retirement accounts and other investments.

2. Will the house you plan to own outright be one in which you plan to stay in for the rest of your life? This is absolutely essential! Despite the increasing rate of foreclosure and regional price declines, home prices, overall, are still relatively high compared to income. Real wages have been fairly stagnant for more than a decade. Recent studies have shown that many retirees and those under 55 are becoming less mobile when compared to only a decade ago. A significant number of retirees are no longer thinking of relocating and are instead choosing to stay right where they are; in neighborhoods and towns where they grew up, near friends, family and recreational interests. The cost of living, escalating costs of health care, housing and transportation are fueling this recent trend.

3. Early Retirement: For early retirees who are in good health and have sufficient savings and minimal debt, paying off their mortgage early can be ideal. Many early retirees may have other funds to draw upon such as the sale of a vacation home or a corporate buy-out and may be covered by their employer's health plan. By paying off their mortgage ahead of time, they can focus on making larger contributions towards long-term growth and income investments.

4. Helpful Hint: One simple method of paying off the mortgage earlier is to make thirteen payments in a year instead of the usual twelve payments.

Here is a short list of the advantages and disadvantages of paying off your mortgage early.

Advantages
1. The money you save on interest. Interest payments are a big component of mortgage payments, especially in the earlier years.

2. Lack of market risk. The money is going towards mortgage payments. It is not invested in the stock market or other risky investments.

3. You don't have to worry about making mortgage payments when you are in your sixties; that in itself is a tremendous psychological intangible benefit. You can adjust your standard of living accordingly and not worry about having to earn a salary that is needed for mortgage payments.

Disadvantages

1. Missing out on investment gains as realized through mutual funds, stocks, etc. Money that goes towards mortgage payments will generally not go towards contributions to retirement accounts such as a 401(k) or other long-term investment vehicles.

2. Lack of investment diversification. Your "primary" investment will be your house since the bulk of the monetary resources will be spent with the goal of owning the house outright.

3. Inflation. Remember the old adage "time is money." The money you spend today is worth far more today than 15 years from now. For example, the "money value" of a monthly mortgage payment of $1600 today will be worth far less 15 years from now when adjusted for inflation.

4. Job Insecurity. In view of today's economic climate, this is hardly a small matter. Even 25 years ago, there was far greater job security for the average worker than today. If you lose your job, will you have adequate savings to cover at least a minimum of 8 to 12 months of living expenses? By paying off your mortgage early, you may not be able to adequately fund savings accounts or even an emergency fund. Depending on your financial situation, would it be possible to make contributions to an emergency fund and reach your goal of paying off your mortgage early?

5. You will not be able to receive the tax advantages of home ownership.





Related Articles
Editor's Picks Articles
Top Ten Articles
Previous Features
Site Map





Content copyright © 2023 by Reshma Vyas. All rights reserved.
This content was written by Reshma Vyas. If you wish to use this content in any manner, you need written permission. Contact Sandra Baublitz for details.