The Autumn- Elizabeth Barrett Browning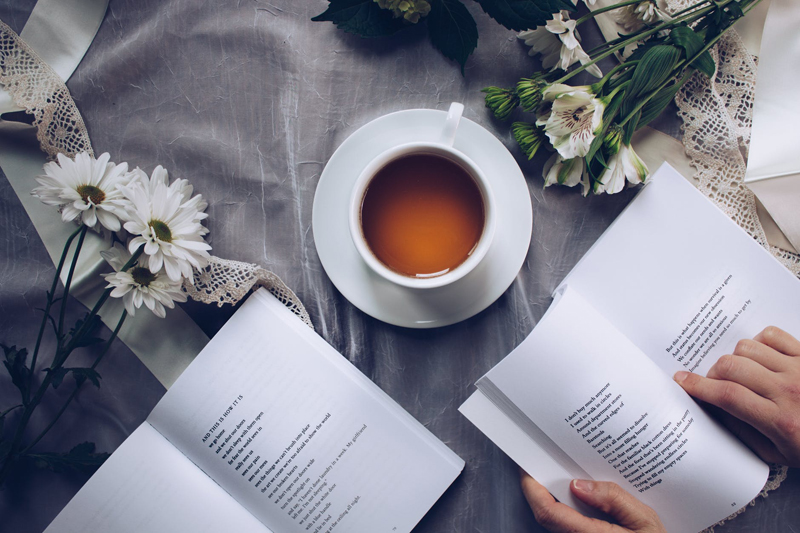 My favorite time of year is autumn. Leaves begin to turn color, the air has a crisp, cool feeling to it, and there is an anticipation of winter all around. The turning of the seasons has been a mystery and beauty captured by poets for centuries. Analogies have been made between the seasons of nature and the seasons of life. Spring representing budding youth, Summer being adulthood- a time for work and family, and autumn symbolizing a fading before the "Winter" of life when the snow of death envelops us.

In "The Autumn"- Poet Elizabeth Barrett Browning continues this analogy of the seasons of life. Her first lines tell us to listen and let our hearts see and hear the story of the seasons. In her poem, she urges her reader not to focus on the changes of the seasons of life, since anything that life brings- its happiness, sorrow, change and fate- is simply like the wind. We may not like change, but she urges us to keep going and smile despite them. She reminds her readers in her last lines that no matter what life brings, that the prospect of heaven is never hopeless.

The Autumn
Elizabeth Barrett Browning (1833)

Go, sit upon the lofty hill,
And turn your eyes around,
Where waving woods and waters wild
Do hymn an autumn sound.
The summer sun is faint on them —
The summer flowers depart —
Sit still — as all transform'd to stone,
Except your musing heart.

How there you sat in summer-time,
May yet be in your mind;
And how you heard the green woods sing
Beneath the freshening wind.
Though the same wind now blows around,
You would its blast recall;
For every breath that stirs the trees,
Doth cause a leaf to fall.

Oh! like that wind, is all the mirth
That flesh and dust impart:
We cannot bear its visitings,
When change is on the heart.
Gay words and jests may make us smile,
When Sorrow is asleep;
But other things must make us smile,
When Sorrow bids us weep!

The dearest hands that clasp our hands, —
Their presence may be o'er;
The dearest voice that meets our ear,
That tone may come no more!
Youth fades; and then, the joys of youth,
Which once refresh'd our mind,
Shall come — as, on those sighing woods,
The chilling autumn wind.

Hear not the wind — view not the woods;
Look out o'er vale and hill —
In spring, the sky encircled them —
The sky is round them still.
Come autumn's scathe — come winter's cold —
Come change — and human fate!
Whatever prospect Heaven doth bound,
Can ne'er be desolate.



Related Articles
Editor's Picks Articles
Top Ten Articles
Previous Features
Site Map





Content copyright © 2022 by Angela Saunders. All rights reserved.
This content was written by Angela Saunders. If you wish to use this content in any manner, you need written permission. Contact Karena Andrusyshyn for details.