Are You Soaking Up Your Free Vitamin D-The Sunshine Vitamin!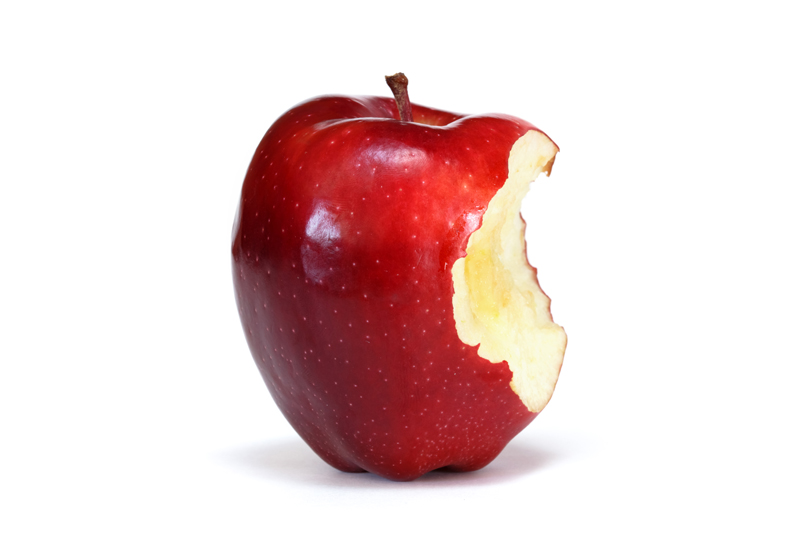 Soaking up some sunshine will not only make you feel happier it can also make you healthier. In ancient Egypt, sunlight was used for medical treatments; Hippocrates also described the use of sunlight to cure various medical disorders. The sun is an important source of vitamin D. Most people do not get as much of this sunshine vitamin, that is necessary for helping in disease prevention. This is unfortunate because it is FREE! Extensive evidence confirms vitamin D helps protect against some cancers, protect the heart, help seasonal affective disorder and it is also involved in bone and teeth health. Vitamin D deficiency has been linked with arthritis, fatigue, and obesity as well as depression. Two studies found low levels of vitamin D among all ages, even those in my sunny state Colorado.

Sunlight keeps the body's systems in balance, everything from the immune systems to fertility. Weight: Sunlight stimulates the thyroid gland that boosts your metabolism. Stress: Decreases adrenaline levels and releases endorphins for the feeling of well-being.

Other studies have shown Sunshine can lower your risk for colon, ovarian, prostate cancers with regular sunlight exposure.

Sunlight exposure helps
*Decreases blood pressure
*Lowers resting heart rate
*Increases cardiac output
*Lowers blood cholesterol
*Increases muscular strength
*Increases resistance to infections
*Increases oxygen capacity of blood
*Increases tolerance to stress
*Increases adrenaline in tissues
*Increases energy and endurance

Sunshine and Cancer Prevention – Even Skin Cancer
Scientists have known about the cancer-protective effects of regular sunshine. For instance, regions with more cloud cover in the northern latitudes tend to have two to three times higher cancer rates (prostate, breast, and colon) than in sunnier areas. An abundance of current research confirms that breast, prostate, skin, and colon cancer have a strong association with low levels of D and a lack of sunlight. A study reported that adults with higher levels of vitamin D had 50% less risk of colon cancer. Women with low blood levels of vitamin D have been found to be five times more likely to develop breast cancer. In another study, almost half of a group men with advanced prostate cancer had decreased blood levels of vitamin D. Researchers also found a clear link between low UV-B ray exposure and mortality with 13 different types of cancer, including pancreatic, stomach, kidney, lung, and others. One researcher estimates moderate time in the sun would prevent 30,000 annual cancer deaths in the United States.

Sunshine and Building Stronger Bones
Bone and tooth health are not solely dependent on calcium, but require many other nutrients – especially vitamin D. This nutrient controls calcium levels in the blood by increasing its absorption from food thru the intestinal tract. It also influences calcium utilization by the bone and reduces urinary calcium loss. It also aids the absorption of other bone-supportive minerals like magnesium, iron, and zinc.

Sunshine and Heart Health
Research suggests that low levels of vitamin D may contribute to or be a cause of syndrome X, which is associated with hypertension, obesity, diabetes, and heart disease. Also, that vitamin D deficiency leads to calcium deposits in the arteries (atherosclerosis). Research has noted that northern countries have higher levels of cardiovascular disease, and that more heart attacks occur in winter months. Administration of dietary vitamin D or UV-B treatment has been shown to lower blood pressure, restore insulin sensitivity, and reduce cholesterol.

Sunshine and MS
For some time, scientists have noticed a connection between multiple sclerosis (MS) and the equator. MS is a slowly-progressing autoimmune disease that affects the nervous system. The further one lives from the equator, the higher the risk of developing the disease. Researchers at the Harvard School of Public Health found that vitamin D may protect against MS. They examined the data collected from the Nurses' Health Studies from over 187,000 women. Those who received over 400 IU of vitamin D a day from diet and supplements had a 41% lower chance of developing MS. These benefits were not seen with other antioxidant vitamins (A, C, and E). Sun exposure is greater closer to the equator, thus more CF248 Update 4/05 3 vitamin D is produced. It is believed that MS occurs when the body's immune system turns against itself, and vitamin D may work by calming overactive immune cells.

Other Benefits of this Sunshine Nutrient
Research points to a role of vitamin D in insulin stability and diabetes prevention in children born to mothers with adequate amounts of this nutrient. Vitamin D supplements are often recommended for exclusively breast-fed infants because human milk may not contain adequate amounts.

Vitamin D has also been established as an antioxidant and found to be more effective than vitamin E in reducing lipid oxidation and increasing enzymes that protect against general oxidation.

Vitamin D plays a role in regulating the immune system and helping calm inflammation, which is why low vitamin D is associated with several autoimmune diseases including rheumatoid arthritis, thyroiditis, and Crohn's disease. Inadequate amounts are also common in those with chronic fatigue, depression, and obesity. In fact, Seasonal Affective Disorder (SAD) has been reversed successfully with vitamin D. Finally; new research conducted at the University of Minnesota found that 93% of all subjects with non-specific muscle and bone pain were vitamin D deficient, suggesting that pain may also be relieved by vitamin D.

What can you do?
According to Dr. Wright in his publication Nutrition and Healing, a good measure of getting enough vitamin D through sunlight is to go out in the sun without sunscreen and come in when your skin turns faintly pink. There is no chance of overdose when using nature's vitamin D delivery system through sunlight. Consider getting between 10 to 20 minutes of midday sunshine as a regular part of your wellness plan, preferably allowing the sun to hit bare skin without sunscreen.

The sun is not bad - overexposure is. What constitutes overexposure differs from person to person. A moderate amount of sunning each day promotes good health. This will allows the body to manufacture vitamin D. Quite simply, sunlight is a nutrient that we all need, but as with everything, there is the need for balance. Find your limits and balance your time in the sun with and without sunscreen and play it smart. Sunscreen as low as SPF 8 blocks out at least 88% of the sun's UV-B rays, which are the type needed for the body to make vitamin D. Too much sun isn't a good thing, too little isn't either.




Editor's Picks Articles
Top Ten Articles
Previous Features
Site Map





Content copyright © 2022 by Victoria Abreo. All rights reserved.
This content was written by Victoria Abreo. If you wish to use this content in any manner, you need written permission. Contact Victoria Abreo for details.