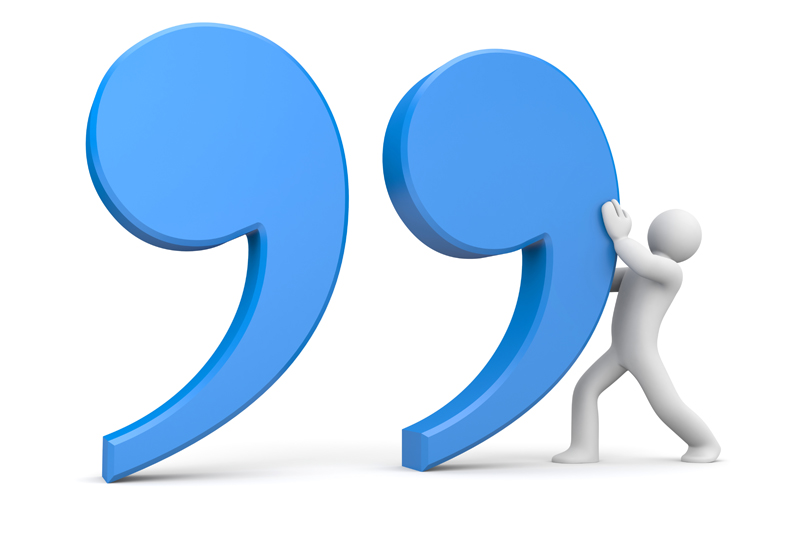 This celebration is observed on March 3 this year - an every year during the week of Dr. Seuss's birthday. To learn more visit the
NEA's official website
"Of all the diversions of life, there is none so proper to fill up its empty spaces as the reading of useful and entertaining authors."
-- Joseph Addison
"Reading is to the mind, what exercise is to the body. As by the one, health is preserved, strengthened, and invigorated: by the other, virtue (which is the health of the mind) is kept alive, cherished, and confirmed. "
-- Joseph Addison, in the "Tatler", no. 147
"To feel most beautifully alive means to be reading something beautiful, ready always to apprehend in the flow of language the sudden flash of poetry."
-- Gaston Bachelard
"Reading maketh a full man; conference a ready man; and writing an exact man."
-- Francis Bacon, Essays--Of Studies
"The world may be full of fourth-rate writers but it's also full of fourth-rate readers."
-- Stan Barstow
"When we read a story, we inhabit it. The covers of the book are like a roof and four walls. What is to happen next will take place within the four walls of the story. And this is possible because the story's voice makes everything its own."
-- John Berger
"The failure to read good books both enfeebles the vision and strengthens our most fatal tendency--the belief that the here and now is all there is."
-- Allan Bloom
"To read without reflecting is like eating without digesting."
-- Edmund Burke
"If time is precious, no book that will not improve by repeated readings deserves to be read at all."
-- Thomas Carlyle, Essays--Goethe's Helena
"We have not read an author till we have seen his object, whatever it may be, as he saw it."
-- Thomas Carlyle, Essays--Goethe's Helena
"Force yourself to reflect on what you read, paragraph by paragraph."
-- Samuel Taylor Coleridge
"'Tis the good reader that makes the good book; a good head cannot read amiss: in every book he finds passages which seem confidences or asides hidden from all else and unmistakeably meant for his ear."
-- Ralph Waldo Emerson
"Men of power have no time to read; yet the men who do not read are unfit for power."
-- Michael Foot
"My early and invincible love of reading, . . . I would not exchange for the treasures of India."
-- Edward Gibbon, Memoirs
"To read a writer is for me not merely to get an idea of what he says, but to go off with him and travel in his company."
-- André Gide
"Reading is sometimes an ingenious device for avoiding thought."
-- Sir Arthur Helps
"Reading is like permitting a man to talk a long time, and refusing you the right to answer."
-- Edgar Watson Howe
"A man ought to read just as inclination leads him, for what he reads as a task will do him little good."
-- Samuel Johnson
"What is reading but silent conversation?"
-- Walter Savage Landor
"After all, the world is not a stage--not to me: nor a theatre: nor a show-house of any sort. And art, especially novels, are not little theatres where the reader sits aloft and watches...and sighs, commiserates, condones and smiles. That's what you want a book to be: because it leaves you so safe and superior, with your two-dollar ticket to the show. And that's what my books are not and never will be...Whoever reads me will be in the thick of the scrimmage, and if he doesn't like it if he wants a safe seat in the audience--let him read someone else."
-- D. H. Lawrence
"Until I feared I would lose it, I never loved to read. One does not love breathing."
-- Harper Lee
"Reading furnishes the mind only with materials of knowledge; it is thinking that makes what we read ours."
-- John Locke
"Readers are plentiful: thinkers are rare."
-- Harriet Martineau
"From the moment I picked your book up until I laid it down I was convulsed with laughter. Some day I intend reading it."
-- Groucho Marx
"In literature as in love, we are astonished at what is chosen by others."
-- André Maurois
"No entertainment is so cheap as reading, nor any pleasure so lasting."
-- Lady Mary Wortley Montagu
"I have never known any distress that an hour's reading did not relieve."
-- Montesquieu
"Much reading is an oppression of the mind, and extinguishes the natural candle, which is the reason of so many senseless scholars in the world."
-- William Penn
"Reading is thinking with someone else's head instead of one's own."
-- Arthur Schopenhauer
"Sir, he hath never fed of the dainties that are bred in a book. He hath not eat paper, as it were; he hath not drunk ink. His intellect is not replenished; he is only an animal, only sensible in the duller parts."
-- William Shakespeare, Love's Labor's Lost
"Whatever sentence will bear to be read twice, we may be sure was thought twice."
-- Henry David Thoreau
"There are books so alive that you're always afraid that while you weren't reading, the book has gone and changed, has shifted like a river; while you went on living, it went on living too, and like a river moved on and moved away. No one has stepped twice into the same river. But did anyone ever step twice into the same book?"
-- Marina Tsvetaeva
"The man who does not read good books has no advantage over the man who cannot read them."
-- Mark Twain
"Learn to read slow; all other graces will follow in their proper places."
-- William Walker, Art of Reading
"Literature is strewn with the wreckage of those who have minded beyond reason the opinion of others."
-- Virginia Woolf
Library Reading Room, Library of Cong...
Kids Cap and Gown - FREE Diploma
with purchase of Cap, Gown and Tassel set. www.rhymeuniversity.com
You Should Also Read:
Writing Quotations
Life Poems
Special Poetry


Related Articles
Editor's Picks Articles
Top Ten Articles
Previous Features
Site Map





Content copyright © 2023 by Danielle Hollister. All rights reserved.
This content was written by Danielle Hollister. If you wish to use this content in any manner, you need written permission. Contact Nicole Cardillo for details.