12th of July in Northern Ireland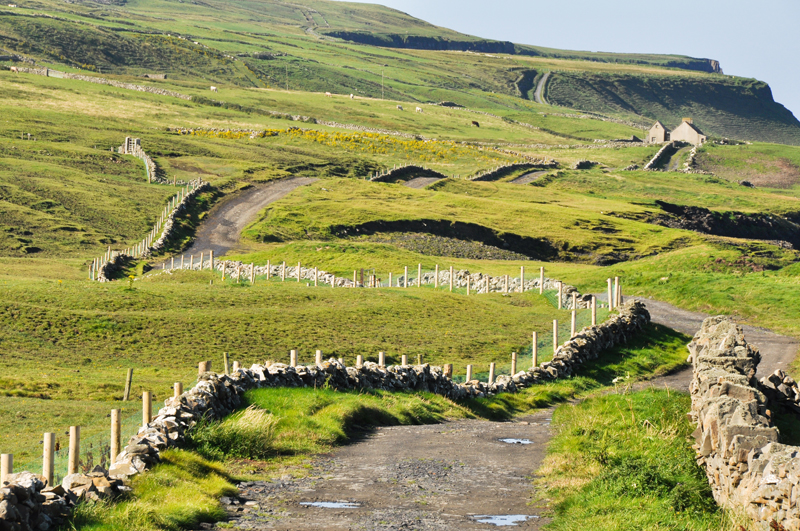 Heritage is defined as one's inheritance, a birthright, a legacy or bequest to future generations. In Northern Ireland though, you have two sorts of historical legacy in parallel, which has at times been tricky, to say the least. On the 12th of July each year the majority Protestant and Unionist culture has a knees up to celebrate King William of Orange's victory at the Battle of Boyne on 11th July, 1690. The Battle of Aughrim on 12th July 1691, cemented the Protestant rule in Northern Ireland.

In Northern Ireland heritage runs about 50/50 Protestant and Unionist and Catholic and Nationalist. The Unionists wish to remain loyal to the Queen and be part of the United Kingdom of Britain and Northern Ireland. Catholics who are Nationalist wish to join with the Republic of Ireland to form a united Ireland.

On the 11th of July, 1690, Protestant King William of Orange defeated the Catholic King James II of England. The irony in terms of Irish history and heritage is that King Billy (as he is referred to in Northern Ireland) was the Pope's man. Yes, true! The historic event set in train centuries of sectarian conflict; Pope Alexander VIII disapproved of James II on moral grounds, but was far happier with William and English Queen Mary in power.

With the King's victories, the Ulster Plantation of English and Scottish Protestants in Northern Ireland was safeguarded. The colonization of Ireland that began with the Flight of the Gaelic Earls in 1606 was consolidated and Irish culture developed two distinctive heritages on a single landmass.

Today, July sees many marches through towns by the Loyal Orange Lodge, a Protestant, Unionist organization. These parades became contentious in the past fifty years as an areas demographic switched from one sectarian community to another. Towns like Drumcree, Armagh, became flash points as these marches of flute and drum paraded through majority Catholic neighborhoods. One community's birthright became another's triumphalist bullying. In the wake of the Good Friday Agreement, a Parades Commission was set up to mediate between communities and to attempt to route marches sensitively. One effect is that one now sees Orange Lodges marching in the Republic of Ireland on the 12th of July, especially in Cavan and Donegal, for the first time in nearly half a century. Everyone is trying to play fair and be respectful of the dual heritages.

After the parades, the tradition is to retire to The Field where a picnic and plentiful liquid (and alcoholic) refreshment is imbibed. Bonfires are also lit in Protestant/Unionist neighborhoods.

Not all Northern Irish Protestants revel in this historic legacy. Traditionally, many industries declare a two week vacation and factory shut down during this time, which is known as The 12th Fortnight. The planes heading to Spain are full and many caravans are seen streaming west and south towards the Republic of Ireland during this time of year.

Post Good Friday Agreement there is a kind of weary resignation to let those who feel strongly about this part of their heritage to have their day out. Northern Ireland's thriving tourism and film location industries prove that Northern Ireland is no longer a scary, or unsafe, place to visit. The huge, thundering drums of war, the lambegs, have even become a tourism feature.



Related Articles
Editor's Picks Articles
Top Ten Articles
Previous Features
Site Map





Content copyright © 2022 by Bee Smith. All rights reserved.
This content was written by Bee Smith. If you wish to use this content in any manner, you need written permission. Contact Bee Smith for details.