Pomegranate Soup - A Book Review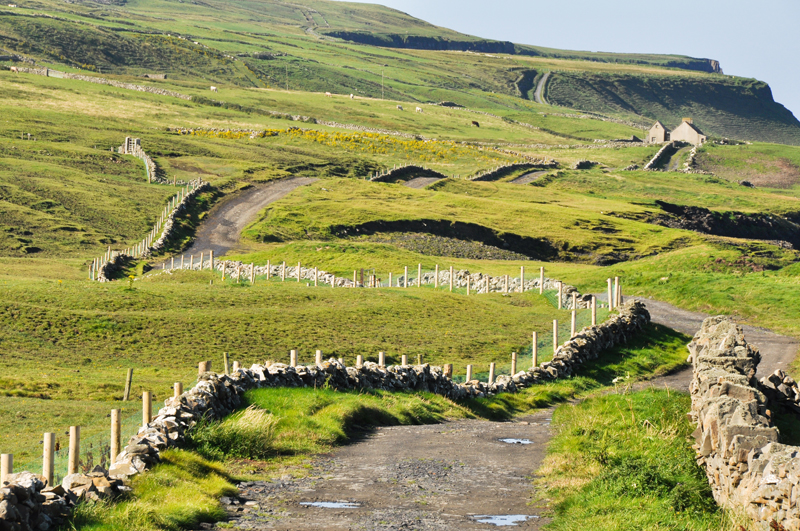 Some time ago, an Irish fellow named Christopher contacted me here at Irish Culture and told me his wife had written a book and would I like to review it. "Sure," I said, because if there's one thing a reader like me has a hard time turning down, it's the offer of a new book. Today he e-mailed me and said the book had just been released in paperback. Here is the review I promised him months ago, and it's my pleasure to write for this great-hearted book.

I read "Pomegranate Soup," by Marsha Mehran, and found it far deeper and wider than I ever expected given the youth and beauty of the lady pictured on the fly-leaf. As I closed the cover, I had to wonder: "How is it that she still looks like a baby, as if nothing has ever hurt her?" Marsha writes of a little family of sisters, Iranian ex-pats who land in the west of Ireland, find it pleasing, and open an ethnic restaurant.

From the kitchen, they practice their exotic culinary skills and spy the true nature and spirit of the place, the scent of the air, the curious customs and peccadilloes of the people, and from this haven crafted a story that could amuse and even satisfy, but is not quite as simple as it looks at the start. In telling us her own story, which is cleverly entwined with the exotic and remarkable cuisine of her homeland, she reveals herself to be a gifted writer, an astute observer of human nature, and an authentic participant in living history with a little more family history than immediately meets the eye. And then there is another thing, something else, a dark underside, a secret, the truth of the sisters' exodus from their homeland.

"Pomegranate Soup" at times reads a little like "Ballykissangel," which is no harm. The little threads of pop culture help define time and place, and if the author has borrowed a little to help plump up the prose and fill in the gaps, it's no harm and indeed makes the story quite accessible. The impressions of Ireland and the Irish nature accrued by Ms. Mehran are truthful and fearless, and often quite innocent, especially when contrasted to the private sorrow that the sisters share. There's very little time in this story for television watching, but still there are some small signals that indeed Marsha is fond of "Ballykiss" and which radio station she listened to (Mid-West Irish Radio, which can be reached over the Internet at www.midwestirishradio.com, something you can find here in Irish Culture at BellaOnline.com), and this has made "Pomegranate Soup" more endearing if anything. And then, there's mention of a little bridge in Dublin that I know I have crossed more than once.

"Pomegranate Soup" is a cookbook of life. In it you will find huge love and huge courage, which when heated and stirred make a unique and remarkable story well worth reading. The recipes are all authentic, and purely Persian, truly exotic and delicious fare for the west of Ireland, and then, exactly the right thing, because if there's one thing that's very clear in reading "Pomegranate Soup," it's on how many points the sisters and their new neighbors share the same heart and tastes. As for the secrets, well, you must read about them for yourselves. I trust myself with secrets.







Related Articles
Editor's Picks Articles
Top Ten Articles
Previous Features
Site Map





Content copyright © 2022 by Mary Ellen Sweeney. All rights reserved.
This content was written by Mary Ellen Sweeney. If you wish to use this content in any manner, you need written permission. Contact Bee Smith for details.