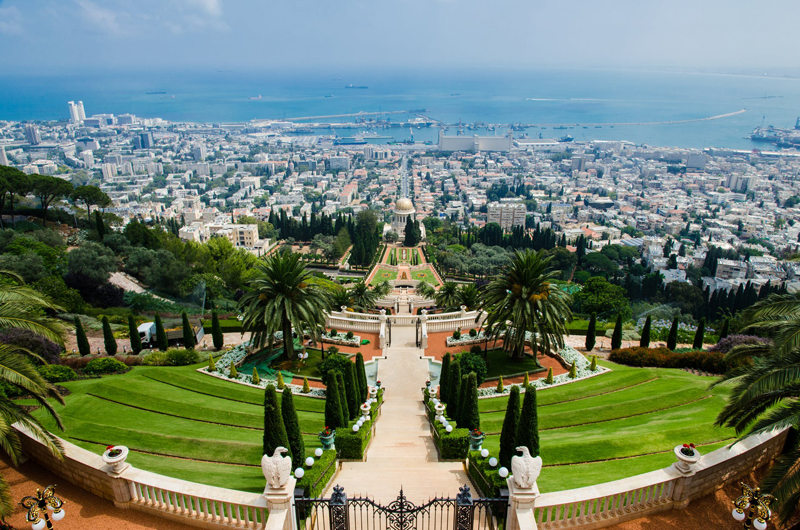 So, the Bahá'í Writings tell us:

"My Calamity is My providence, outwardly it is fire and vengeance, but inwardly it is light and mercy." -- Bahá'u'lláh, Hidden Words #51

"Men who suffer not, attain no perfection. The plant most pruned by the gardeners is that one which, when the summer comes, will have the most beautiful blossoms and the most abundant fruit." -- 'Abdu'l-Bahá, Paris Talks, pp. 50-51

Personally, I don't care if they are good for me, I just don't like tests and difficulties. They interfere with my plans. And I certainly do NOT move eagerly towards those situations experience has taught me are likely to produce the chance for spiritual growth! That said, I haven't noticed any lack of opportunities to develop virtues in my daily routine…

Bahá'ís believe that the purpose of this short physical life is for our immortal spirits to learn and develop those virtues needed in all the future worlds of God. Developing good character has been part of every chapter in humanity's religious history, so the idea that daily life is a virtues classroom isn't new. And as with any course of study, there are tests to help us measure our progress.

I see two kinds of tests in my own life: those I bring on myself because I haven't, for instance, mastered patience, and those over which I have no control -- like that time a deer decided to cross the road and bounced off my car, nearly killing us all. One kind of crisis I can see (usually with hindsight) where I could have acted differently to prevent problems, the other kind is more like weather: happens to all of us at one time or another and we didn't do anything to bring it down upon us.

Now, given how long I've lived, I had hoped to be a little wiser. You know, like maybe I could foresee the consequences of some of my attitudes and behavior beforehand or at least while in the midst of them -- maybe head off the mess. I mean, I've lived with me long enough to be able to predict disasters that are my own fault, you'd think.

Not very successfully, so far, alas. However, my hindsight is really improving a lot. Why, I can tell when I've goofed in only a short while these days, instead of having to wait ten or twenty years...

I'll share one example, just to prove I have learned something, honest. This particular test was a calamity in capital letters. I did not bring it upon myself. My darling husband of just barely five years was diagnosed with End Stage Renal Disease the day after we finally received a loan to build our home. Within weeks he was on dialysis; it wasn't working very well, but it did keep him alive, sort of.

I had to take over not only all the household decisions, oversee the building of our house, and care for a desperately ill loved one and four children, but also keep our business going. Me, who had never left home until I married, was daily on the phone to my mother, father or some other relative for advice and support, and was in the habit of relying upon my husband for just about everything!

Hindsight allows me to see that this period of crises helped me to grow up. I learned many things that probably wouldn't have been possible had life continued in such a comfortable, cushioned pattern. Best of all, I learned the importance of living in the 'now'-- and to cherish each moment, each day we had. (With a transplant, my husband lived well for another sixteen years.)

Many good things came out of that calamity, and eventually I could see that. At the time, that wasn't how it felt. Current crises don't feel good, either. But at least now I do look around to see what good things may be lurking amid the disaster. Not immediately, of course--first I have a tantrum about stuff not going my way--but after some gnashing and wailing, then some prayer, meditation and consultation.

If I did not have the teachings of the Bahá'í Faith to reassure me of their importance, I just wouldn't take the tests as they come, I'm sure. Experience has allowed me to see for myself that any calamity can be weathered, if only we can assign meaning to it, make sense of it all in the greater scheme of things, find the treasure within the damage, and even learn to smile a little.

"For everything there is a sign. The sign of love is fortitude under My decree and patience under my trials." -- Bahá'u'lláh, Hidden Words #48

"Busy not thyself with this world, for with fire We test the gold, and with gold We test Our servants." -- Bahá'u'lláh, ibid #66



Related Articles
Editor's Picks Articles
Top Ten Articles
Previous Features
Site Map





Content copyright © 2023 by Cheryll Schuette. All rights reserved.
This content was written by Cheryll Schuette. If you wish to use this content in any manner, you need written permission. Contact Cheryll Schuette for details.