Joining a Surname Project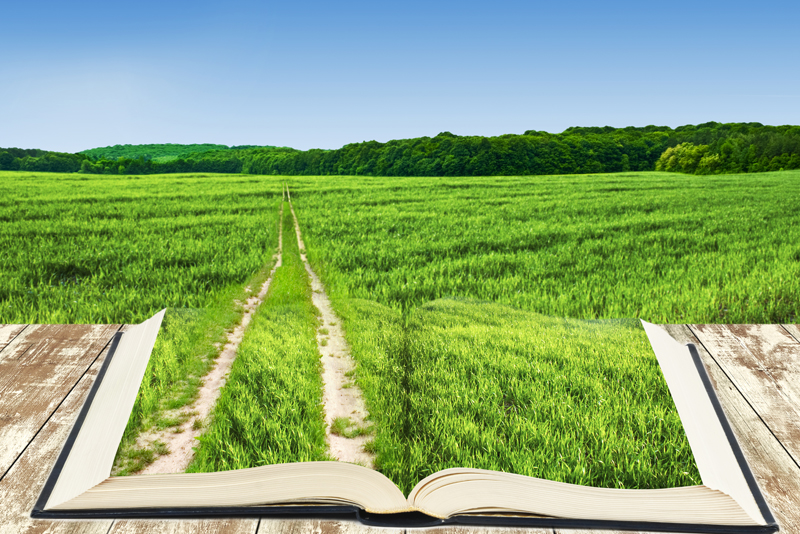 This article in the series on Genetic Genealogy becoming mainstream discusses how classic genealogy can be extended by DNA analysis.
For example: Through
classic
genealogy my own ancestors could be traced back Brabant in the 16th century. My ancestors came from St Amands at the Schelde in Belgium: Mattheus de Bock, who may have been the son of Hubert de Bock, was born ca 1580. His son Amandus moved to Lippelo in Brabant, married three times and had more than 20 children.
The family then moved to Malderen and from there to Londerzeel. Amandus also changed the name from "de Bock" to "de Boeck". In 1705 Joannes (Jan) de Boeck, the fourth generation descendant, became a "meisenier"; he was also a brewer in Londerzeel (which probably explains why home beer brewing is one of my hobbies). His son Franciscus de Boeck, born in Londerzeel in 1700 died in Grimbergen in 1775. A great great grandson of Franciscus, namely Everard was born in Vilvoorde. In sum, it took my ancestors some 300 years to move about about thirty miles from St Amands at the Schelde to rural Grimbergen, to the industrial town of Vilvoorde.
A son of Everard, Guillaume, born in 1874 in Vilvoorde was my grandfather. He started up his own lace factory. My father,Rene Cornellius managed the Deboeck Gebroeders (Brothers) PVBA from 1943 until 1973. Born months after the end of WW II, I moved in 1964 to Leuven for undergraduate studies and in 1969 to the States for graduate studies in economics. In 1976 I joined the World Bank and settled permanently in Arlington, Virginia. In sum, it took my ancestors another 100 years to move from agrarian labor in Grimbergen to industrial entrepreneurship in Vilvoorde (a distance of less than five miles); it then took me barely 25 years to move to the USA and public services.
While this record of 425 years of migration maybe impressive, there is a lot more to be discovered via genetic genealogy. The surname Deboeck -- Soundex Code D120 -- sometimes spelled de Boeck, is widespread in Flanders as well as other parts of Belgium. It can be found in documents going back to the 12th century. Specifically in Puurs in 1157 "Arnoldus Hircus et filius Boidinus en Gozuinus Hircus" (Cartularium of Grimbergen, hs Hoevenaers #7); in 1162 "Arnoldus Boc and avunculus suus Arcturus de Puderce" (same #9); in 1262 "Arnoldus Rufus Hyrcus, Arnoldus Boc, Gosuin Boc (same #10); and in Grimbergen in 1280 "Henricus Bouc villicus de Grimbergis"; in 1286 "Henricus dictus Boch" (same #230, 252).
My surname can be traced back in various communities --Grimbergen, Vilvoorde, Halle ; in Brabant, in Antwerpen and other parts of Belgium. There are actually many others with the same surname in France, Netherlands, Germany, USA and around the world. The question is: are we related?
Y-chromosome analysis can establish which of these many "deboeck clans" have a common ancestor; whether or not my ancestors from St Amands are related to the de Boeck's of the 12th century; how we are or are not related to others in Belgium, the US, Canada.
At the 2nd International conference on Genetic Genealogy, Terry Barton showed how through DNA analysis he and his partners have been able to identify most Barton families in the USA (151 men in the project); how they have tied US Barton's to Barton's living in England in 1100s; and have identified 14 Barton genetic lineages. Terry Barton showed impressive results obtained from four years of pioneering DNA research.
To find out if your surname is already covered by a Surname project, visit https://www.familytreedna.com/surname.asp and click on one of the letters under Y-DNA surname. If a project already exists, all you need to do is take a DNA test and join that project to find out if your are related. If you like to read more, click on B in the above link and then on Barton to read more about the Barton Surname Project; click on D and then on Deboeck to find the latest findings on the Deboeck Surname Project.
Guido Deboeck has come out with a new book. Check out
Flemish DNA & Ancestry
Content copyright © 2006 by Guido Deboeck. All rights reserved.
This content was written by Guido Deboeck. If you wish to use this content in any manner, you need written permission. Contact Guido Deboeck for details.


Related Articles
Editor's Picks Articles
Top Ten Articles
Previous Features
Site Map





Content copyright © 2022 by Guido Deboeck. All rights reserved.
This content was written by Guido Deboeck. If you wish to use this content in any manner, you need written permission. Contact Tina Sansone for details.