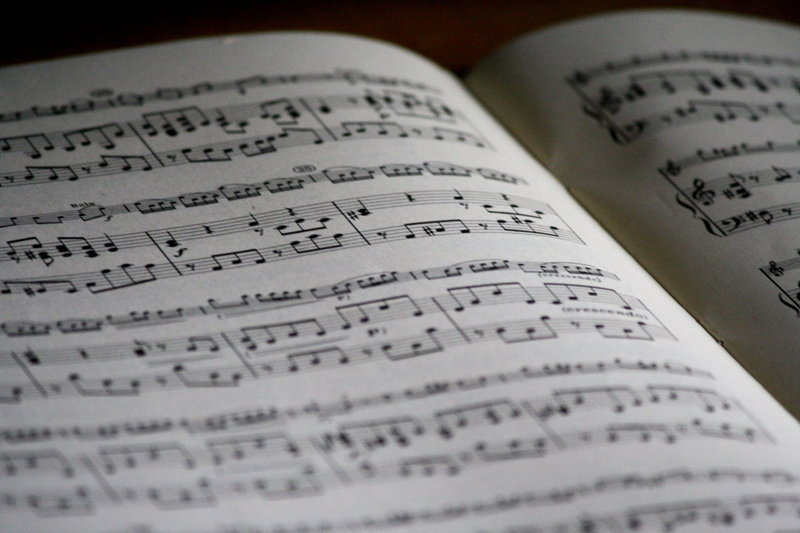 For over 25 years Kevin Bond has been the "go to guy" when it comes to songwriting and production for several top gospel artist including Yolanda Adams, Donnie McClurkin and The Hawkins Family. Creating timeless classics such as Yolanda's "In The Midst of It All" is all in a day's work for the multi-talented artist. Recently, Bond was the Director of Worship and Arts at New Birth Missionary Baptist Church, here in Lithonia Georgia. Under his direction he moved the music department into national acclaim with the release of their 2004 project "Sprit and Truth"; now Bond has left that position to begin a series of worship conferences and lectures all over the country.
I caught up with the "Maestro" himself to talk to him about his move to start the conferences, his departure from New Birth and the blessings he has because of his faith and family.
Gospel@Bellaonline
Let's start with the beginning question...how did you start in the music business?
Kevin Bond
Well I was born into a very musical family. My family had all kinds of music going on in the house whether it was the Motown thing with my sisters and the Jackson's or the Silvers and the Chi-lites and all that other stuff going on. My dad was playing gospel music also at the same time so I had a very rich heritage of music from the beginning.
G@B
That's the kind of music that I grew up listening to especially the Jackson's. So from that musical background you started playing in the church right?
KB
Yeah I have been playing in the church for over 30 years.
G@B
Oh wow! How did you go from playing at church to producing for artists?
KB
Well I was a keyboardist and I started coming in contact with a lot of people like Donnie, Yolanda and all these folks at the beginning of their careers and many of them were still singing with other people and so on. Consequently I started writing songs as well and so as they begin to grow they started reaching out to me for songs and this then ultimately led to production as well.
G@B
What do you enjoy most? Is it the production, the songwriting, the performing or what?
KB
I really enjoy it all to be honest with you. All of it is very creative. The songwriting is really something that is private and it allows you to spend time alone with God and birth something that is unique and of itself. The live performance is instant gratification where as you are on the stage the crowd is loving you right away versus songwriting where you have to wait until it hits the radio to get the response. Then production of course is being able to pull the best out of other people and to birth them into their careers so I really enjoy them all.
G@B
You've worked with some very talented people, just about everybody, but who is it that you would love to work with that you haven't worked with yet?
KB
You know...there are some legends out there, Andre Crouch; I played for him years ago when I was younger. I haven't worked with the Winans and I love Marvin, BeBe and CeCe so that would be a great choice as well. Other than that I have enjoyed my tenure in this game and I'm still enjoying it. So I'm having a good time.
G@B
That's right you are not going anywhere are you? (Laughter)
KB
Naww! (Laughs) I'm actually branching out and speaking at lectures and workshops more now and I'm going to pour out this knowledge that God has allowed me to garner over the years to new artists. As well as helping people to grow and birth their worship and arts departments. I really have a passion for this.
G@B
Yeah I read that at your
website.
What was the motivating factor in developing this type of ministry and how has that worked out for you?
KB
It's worked out really great! What I really found is that I get tons of e-mails with people asking questions such as how did you get started, how did you set this up and so on. While I was at New Birth I ran a 600 member department which is really a couple of small churches if you think about it. Plus released two projects. It all had to do with organization and structure which a lot of our churches are lacking. So that was part of the motivating factor. I decided the best way (to answer these questions) was to be able to put together a forum and workshop to answer the questions. It has been very proficient.
G@B
Now you are no longer with New Birth. What made you decide to leave at this time?
KB
I left there in December of last year. Change is always good to be honest with you and God actually authors change and when he does you just kind of work with it and do whatever it is he ushers you into. Many of us like to do what Bishop T.D. Jakes always says 'put a period where God puts a comma' our life is in perpetual change so the secret is for you to stay in a flowing state of mind and be liquid and go where God wants you to go. And if God is moving you that means he has something greater for you. So along those same lines I have put together a band called FLOW which means
F
ollowing the
L
eading of the
W
ind. So you have to move wherever God tells you to move and I have always kind of majored in that thought.
G@B
What type of music will the band FLOW center on?
KB
It's Gospel but I call it (laughs) something like inspirational gospel jazz, something, something...it's like a plethora of all types of music. It's gospel with a serious edge. We are doing this to reach the ones in the world and minister to them.
G@B
Well that's what it's all about in the end discipleship.
KB
At the end of the day. Many of us get so caught up with church and the hype of the pastor and all that kind of stuff but to be honest with you, the church is only the classroom. The bible says that we are the church. You are going into a building to learn to grow and to be able to go out of that building and exemplify Christ.
G@B
So you think you've done that with going in and going out of New Birth?
KB
Well New Birth has only been a very smidgen of my life and my work. I mean you're talking about four and a half almost five years in one location. I'm 42 years old and I have been a part of selling more than 30 million records and New Birth has only been a small part of that so I would not hang my hat on that one nail. New Birth was a part of my journey, just as my tenure in Chicago, California, Carolina and with Donnie, Yolanda, Kirk, Shirley Caesar, the Prince of Egypt (soundtrack) my God you name it that has all been part of the journey. It's all about the journey and I'm excited about what God has allowed us to do all across this world and this nation.
G@B
Let's get a little personal. You are a family man and you have how many children?
Mr. and Mrs. Bond (photo by:Pinkie "The Picture Lady"Webster)
KB
Family man with four children, 21, 15, nine and six and my wife home schools the nine and six year olds. We have a very busy life but at the same time because my wife home schools them we are able to spend a lot of time together. We just returned from Jamaica for our 12 year anniversary. We have a great time.
G@B
That's wonderful! Many times in the business it's hard on spouses with the traveling and everything but because she is able to travel with you I bet that is a real blessing.
KB
It's wonderful and I encourage those that are in the industry to spend more time incorporating your spouses into what you do. Many times even with pastors their spouses end up hating what they do because they don't spend enough time with them. There are too many families breaking up because we don't spend as much time with them as we do with our craft. That has to change.
G@B
Finally what is one key advice you would give to new artists?
KB
I would urge them to bloom wherever their planted. Wherever God has placed you move in that first. Don't try to go to Afganhastan and Africa and all over the rest of the world when you have not ministered in your local area. If God has place you in an area he meant for you to bloom right there. Practice and nurture that, the greatest example of that is David. David was working in his father's field and had his harp out there and would minister to the sheep. So much so that Saul's servant heard of David and was affected by his ministry so when Saul was ill they recommended David to Saul. David didn't just walk into the palace, which was God's will, but the story said that the servants recommended David. That speaks well because many of us are trying to entertain the King and we miss the servants. We will bypass the servants trying to get at the king. The fact of the matter is if God has placed you in a house to minister on a weekly basis then take advantage of that and who knows which servants in that house are going to be the ones to recommend you to the king.
Lean more about Kevin Bond at
www.kevinbond.com


Related Articles
Editor's Picks Articles
Top Ten Articles
Previous Features
Site Map





Content copyright © 2022 by Candace Walker. All rights reserved.
This content was written by Candace Walker. If you wish to use this content in any manner, you need written permission. Contact Candace Walker for details.