Kindred by Octavia E. Butler Book Review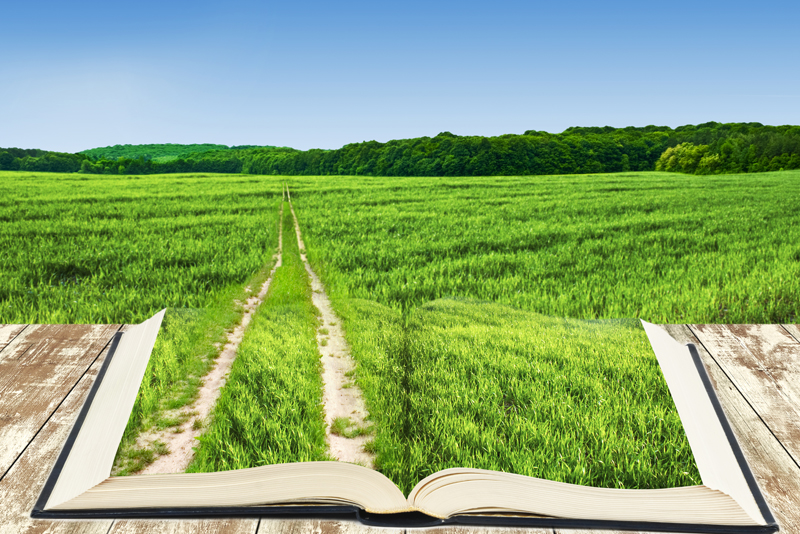 I recently read the novel, Kindred by Octavia E. Butler. Have you ever wondered what life was like when your ancestors were alive? I have; I wondered about what they ate, how thy worked and traveled, did they get educated, were they happy, and many more questions.

Dana, a twenty-six year old African American woman, found out, sometimes in dismay, what her ancestor's life was like. In present day 1976, she led a pretty normal life. She had worked odd jobs to make ends meet, and at one particular job met an interesting white man named Kevin. They started out as friends meeting for lunch, but eventually their feelings deepened and they were married. Being an interracial couple still had its barriers, but their California community was pretty accepting of them as a couple.

Not too long after their marriage, they were moving into a new home. Dana started to have dizzy spells and fainted. When she awoke, she was not in her safe apartment with Kevin, but standing near a river. In the river she heard the screams of a child drowning. Dana reacted and saved the child – named Rufus. When Rufus was safe, Dana felt the dizzy, fainting spells again. When she awoke, she was back in her apartment with Kevin. While Dana spent quite a while in the past saving Rufus, Kevin informed her he saw her disappear- but quickly reappeared in just a matter of seconds. Dana told Kevin of her adventures and he tried to be understanding and supportive.

The novel, Kindred, is about Dana's episodes of going back to the past to save this boy named Rufus when he was near death. After a couple of these episodes, Dana started to recall the stories of her ancestors. She recalled she was a descendant of a white slave master named Rufus who fathered a child with a freeborn slave named Alice. They had a daughter, Hagar, who was Dana's great-grandmother.

Dana figured out that she was being sent back to save Rufus so she could one day be born. The first episode happened in the year 1815 when Rufus was just a small boy. Each time she appeared from the initial visit, Rufus was a few years older. He remembered her and treated her friendly- as he could for the times. This was during slavery, but Rufus felt a loyalty to Dana since she was saving his life.

At one point of her dizzy spell, Dana was holding hands with her husband, Kevin. Kevin went back in time with her! Since a while male could not be married to a young black girl, he posed as her master who was giving her freedom. Dana knew when the time came for her to return to her apartment, Kevin must be touching her. At one point, he was not and spent 5 years in the past. They reunited and eventually found their way back home, both changed individuals. Some of the times spent in the past lasted several months, but when they returned home only days had gone by.

The experiences Dana and Kevin endured were not all happy ones. Slaves lead a hard and deadly life at times. Dana's recollection of her history and family helped to keep her alive. Some of the people that came across their paths, such as the freeborn slave girl Alice, and other slaves that worked on the plantation where Rufus lived, learned that Dana and Kevin were from the future. They kept their secret even though at times it meant paying the consequences. Even though Rufus treated Dana better than most slaves, he was still a white man and became the master at the death of his father. Dana questions herself at times, wondering if she should be saving this man who sometimes could be so cruel to those of her race. She knew he had to father a child with Alice in order for her to be born.

As the story moves toward it pre-ordained and tragic conclusion, the journey becomes more fascinating as it becomes more dangerous! I really enjoyed reading this novel. As I read, it gave me better insight to the lives African American had to lead during slavery. As I research African American families, I think back to this book and wonder if they had to endure similar things. Those families that endured slavery were a strong people. Their descendants have a legacy to be proud of knowing their ancestors had such a hard tragic life and survived. Like Dana's ancestors, they passed down their family history to their families hoping one day they would be remembered. It was this historical account, that kept Dana and Kevin enduring their love and hardships to make it back to the future where they could live their lives together as man and wife, no matter what their race and where they lived.





Related Articles
Editor's Picks Articles
Top Ten Articles
Previous Features
Site Map





Content copyright © 2022 by Tina Sansone. All rights reserved.
This content was written by Tina Sansone. If you wish to use this content in any manner, you need written permission. Contact Tina Sansone for details.