Software Review : BeadTool 2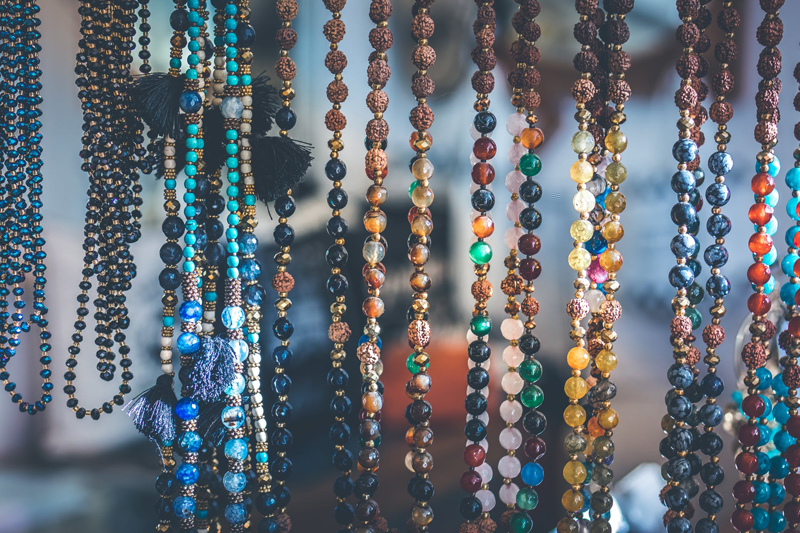 Christopher Litts, the designer of
Bead Tool
which I reviewed
here
has come out with Bead Tool 2.
There are a lot of changes from Bead Tool. Only one thing that might be considered a negative, it doesn't export to html anymore. Given everything else the new version does for a very reasonable price tag, that's a very minor change.
I was impressed with Bead Tool, and Bead Tool 2 took my breath away.
It took a few minutes to figure out that things I was used to doing from the drop down menu at top were on the menu button bar now. I couldn't find the undo until I looked at the buttons. It's super user friendly. Everything is in those buttons it seems like. Resizing the image to fit the graph is a lot easier now with very clear arrows to pull it to the right size. The saved as bmp graphs are done with shaded beads now that look a lot more realistic, but if you dislike beading from realistic patterns, just print it out. It prints in flat colors with numbers on the beads, the prints are sizeable, I chose medium for my 40x40 bead peyote pattern and it printed out full sheet, it prints with a bead chart with colors, and an optional text chart. Christopher has posted a pdf of a sample print out on his site.
I started with this image I took earlier this summer.
Then I changed the default size on the graph to peyote, 40x40 beads which is my favorite size for amulet bags and pendants.
So this is what I have so far after I've pulled the image under the graph and sized it to fit.
Then the nifty time, to assimilate the picture to a beading graph.
I've had the best luck with starting with more colors then I actually want to use, so for this one, I started with 20.
This is what I had after it assimilated, which it did very quickly.
20 colors meant a lot of those colors were only a few beads each.
(screencap, not scrollable)
See that? I hate patterns that require me to buy a whole tube of beads to use 8 in the pattern. Fortunately, this program does accomodate for that.
Right click the colors there are only a few of, and choose merge, and it merges it to the next color.
After I finished merging them, I had 8 colors left.
With the first Bead Tool, it looked okay at that point, but there were a couple colors I had to change, individual beads that merged to the wrong color and needed touching up.
This time though? It turned out great, without any tweaking from me.
There is a lot of documentation on the site, and the designer is fantastic at support. I'm not going to say this is the best way to use his software, I'm certain it does a lot more then I've even tried to do with it. This way does work for me though.
You can download a limited version as freeware to see if you like it, the freeware won't let you save or print patterns, but you can convert a pattern from a photo with it, and the color palette is based on Miyuki Delica bead colors, so anything you can design in it, you can find or order the beads to make it.
I really love it. Usually an upgrade is only a tweak or two, he wrote version 2 from the ground up.
You Should Also Read:
Bead Tool 1 Review
Beadtool.net
Whimbeads.com


Related Articles
Editor's Picks Articles
Top Ten Articles
Previous Features
Site Map



Follow @shala%5Fbeads
Tweet





Content copyright © 2018 by Shala Kerrigan. All rights reserved.
This content was written by Shala Kerrigan. If you wish to use this content in any manner, you need written permission. Contact Shala Kerrigan for details.