Naturist Tourists in Ireland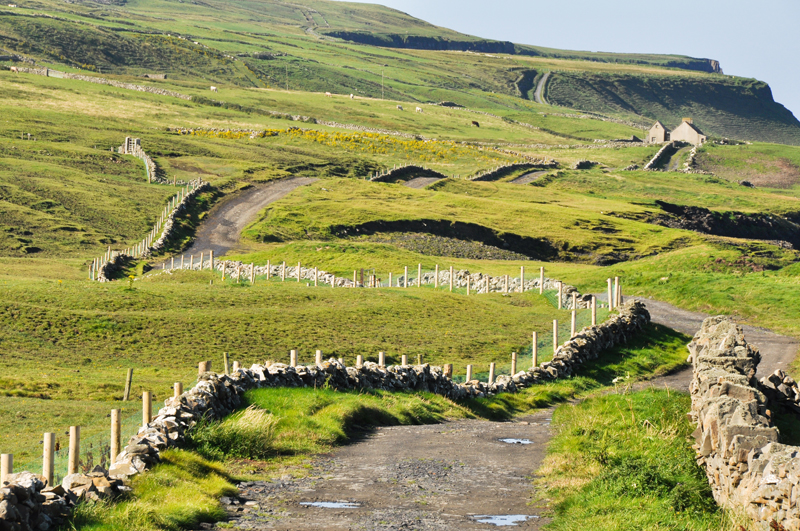 Prepare to have some concepts you have about Ireland reconfigured. What usually comes to your mind when you think of Irish tourism? Castles, shamrocks, diddly-dee music, and that Guinness is good for you, would be classic responses. Many people think of Ireland as rather…well, uptight. Or, at the very least, in the iron group of the Catholic Church. But an international conference of naturists, those people who prefer to go nude, au naturelle, or to wander around, as my mother would have said, 'in their birthday suits', held their annual conference in Ireland in 2014. Irish tourism is branching out of any cozy definitions imposed by mass marketers.

As tourism goes, naturism is surely a very niche market. How Ireland, well known for its rainy climate (and it's not even WARM rain!), seems an unlikely choice. Moreover, the organizers chose Leitrim as the conference center. Irish naturists are also keen to distinguish between the comfort and freedom of going without clothing and the perception that naturism is about sex. Discretion is exercised in Ireland. So Ireland may not be uptight but it still has a sense of public taste and manners.

Unofficial naturist beaches exist mostly in out of the way locations. The exception where you might catch a flash of flesh would be at Dun Laoghaire's Forty Foot beach; this is not far from the James Joyce Martello Tower. For an author who was banned in his native land for many years it seems appropriate that a technically illegal activity should be occurring in the shade of this monument.

In some ways, this seemed a logical choice. Leitrim is the least populous county in the Republic of Ireland. So there are potentially fewer sensibilities to outrage. But Leitrim is also the county that for many years hosted the Wise Woman Ireland Weekend; their logo was a sculpture of a nude woman wearing wellie boots. That pretty much sums it up! Leitrim is frequently rainy, cold and definitely agricultural. The bachelor farmers at the Mart would turn pink at any naturist flash mobs.

Ireland was an odd choice of the organizers of the 34th annual International Naturist Congress also because public nudity is illegal in Ireland. But, as I can personally attest, public nudity does happen. The cancer fund raising charity Dip in the Nip has organized sponsored skinny dips for five years at beaches in counties Sligo, Cork, Dublin and Down. It is done all very discreetly; the Gardai cooperate and make certain that it remains as private a 'public' event can be. Voyeurs are not welcome; the location of the skinny dip destination is only disclosed to participants by text message the night before. It also happens very early in the morning. Dip in the Nip is organized so there are separate areas of beach reserved for male, female and couple skinny dippers to spare any blushes from shy, skinny dip neophytes.

But charity fund raising aside, public nudity is still the law of the land. But from Irish social media chatter you would realize that many people don't know this. Indeed, for those hardy lough and ocean swimmers, there are so many isolated and deserted shores in Ireland that it came as a surprise that what many had been doing for years is actually a public offense.

Having said that, the hotel where the naturist conference was held had a 'clothing optional' policy and a wing was closed off for those who preferred to while away the entire conference in the nude. This made it a private event and kept it all within the law.

To those of us who were shaking their heads in disbelief, it only proves that in tourism marketing niche can be a real winner. The conference, held in the traditional tourism 'shoulder' month of September filled the Drumshambo Lough Allen Ramada Hotel during a period after the busy summer months. September 2014 was unseasonably warm and sunny for the international conference in that unpredictable way characteristic of Irish weather. It proved a winning combination for drawing media attention to a tourism backwater during a time of the year when the tourism season is waning.



Related Articles
Editor's Picks Articles
Top Ten Articles
Previous Features
Site Map





Content copyright © 2022 by Bee Smith. All rights reserved.
This content was written by Bee Smith. If you wish to use this content in any manner, you need written permission. Contact Bee Smith for details.