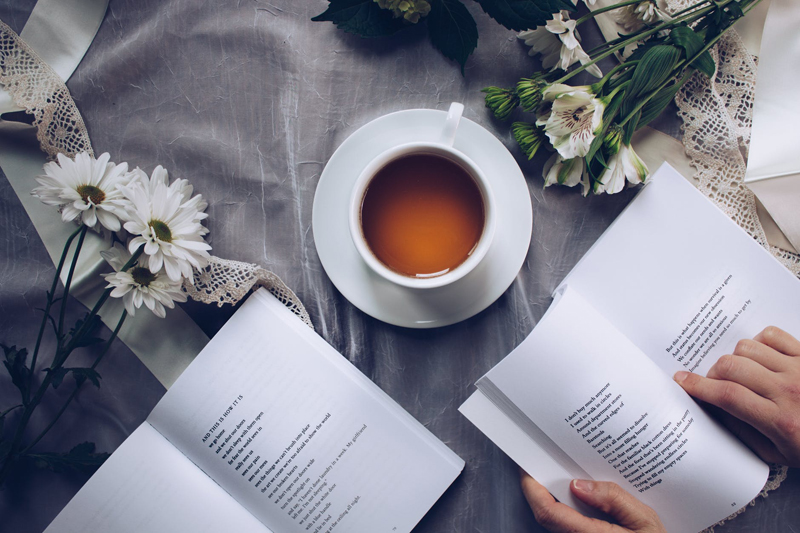 There are an incredible amount of literary devices to choose from when it comes to poetry, moreso than any other written form. Each one represents a definite choice on the part of the poet, which then conveys various information, emotions, and ideas to the reader. Understanding the uses of these devices not only aids those interested in analysis, but those hoping to learn the craft of poetry writing as well.

Repetition as a literary device is often overlooked in its simplicity, yet when observed more closely, it often reveals more than expected.

Repetition in Sound
Repetition in sound is often labeled in fancier ways, namely- alliteration (the repetition of consonant sounds at the beginning of words), assonance (the repetition of vowel sounds in the middle of words), consonance (the repetition of consonant sounds in the middle or end of words), and rhyme (the repetition of sounds at the end of words).

While each of these differs slightly from the other, all are repetition, and are chosen for similar purposes. The most common reason for using sound repetition is attention-drawing. Linking adjectives and nouns together with sound strengthens the bond between them, especially when read out loud, emphasizes their connection to each other and cements the correlation in the reader's (and listener's) mind.

Repetitions also create patterns, which are pleasing to the ear. As poetry is an art form meant for reading aloud, this is an important consideration. There's nothing quite like the satisfaction of reading a poem where the words, themes, images and sentences all come neatly together like a solved jigsaw puzzle. Witty, clever poems seems all the more witty and clever when they rhyme, as can be noted in most limericks.

Repetition draws attention to itself with both its presence and absence. The novelty of many of Emily Dickinson's poems arise from her propensity not to rhyme her poetry in the usual and expected ways. Editors even sent back her work with "corrections"- words changed to rhyme. Fortunately, the importance of such unique work was finally recognized, and many of her poems now appear unchanged in publication.

Repetition of Words and Phrases
Many of us are familiar with the phrase: Anything worth saying is worth repeating. This holds as true for poetry as real life. Any poetry analyst worth their salt knows that if a word or phrase appears more than twice within a poem, it means something. What the meaning is depends on the analysis of the rest of the poem, of course, but it certainly should be noted. Often, the title of a poem will be the repeated word or phrase, such as in Edgar Allan Poe's "Annabel Lee." The title makes clear that Annabel Lee is the poem's subject, and therefore one of its most important features. The repetition of her name throughout not only emphasizes this, but impresses the narrator's obsession with her upon the reader. The poem almost becomes a dirge, a mourning cry repeating the lost one's name over and over. The phrase "kingdom by the sea" also appears many times, therefore stating its importance, which can be interpreted in a variety of ways- reminding the reader of the setting ("by the sea" having such connotations as loneliness and isolation), giving the story more of a fairy tale or mythical feeling, etc.

Despite its simplicity, the importance of repetition should not be overlooked by anyone, readers and writers alike.
You Should Also Read:
Alliteration, Assonance and Consonance
Annabel Lee by Edgar Allan Poe
Poems of Emily Dickinson


Related Articles
Editor's Picks Articles
Top Ten Articles
Previous Features
Site Map





Content copyright © 2022 by Jessica Smith. All rights reserved.
This content was written by Jessica Smith. If you wish to use this content in any manner, you need written permission. Contact Karena Andrusyshyn for details.