Making French Toast With Your Preschooler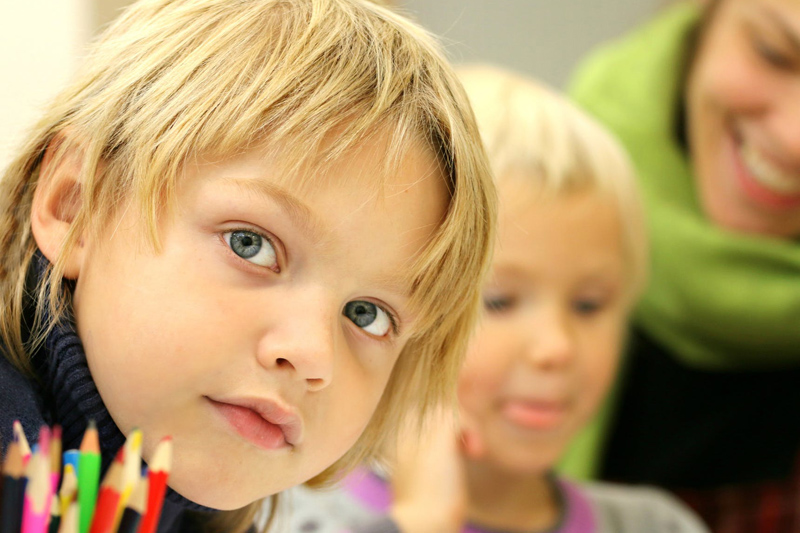 Weekends are typically a great time to do some cooking with your preschooler—your mornings aren't as rushed as weekday mornings where everybody in the family is hurriedly getting ready to start their day and scattering in opposite directions. I have found that choosing dishes with simple recipes are the best to cook when you are inviting your preschooler into the kitchen. If it is a recipe with a lot of technical cooking or baking skills required, your preschooler may not get a chance to help much and will become bored quickly. Here is a family-friendly, delicious recipe for French Toast.

French Toast

Ingredients
6-8 slices of bread (choose your family's favorite bread! Homemade, store bought, etc)
4 eggs
1/2 – 2/3 cup almond milk (or regular milk!)
2 tsp. cinnamon
2 tsp. vanilla extract
Butter
Maple Syrup

Directions
1. Turn on stove and let your griddle get hot while you mix the ingredients.
2. Whisk eggs in a large bowl. You want a bowl big enough for slices of bread to fit in.
3. Add almond milk and vanilla and continue whisking.
4. Add cinnamon and give it a final whisk.
5. Put one piece of bread in the egg mixture to completely coat one side. Flip the bread over to completely coat the other side.
6. Place the bread on the hot griddle.
7. Continue dipping the bread and placing it on the griddle.
8. Let the French toast fry, flipping when the first side is browned. Repeat with the second side.
9. Top with butter and maple syrup.
10. Enjoy!

Letting your preschooler help.

There are a variety of ways you can let your preschooler help while throwing in some literacy and language terminology while cooking.

1. Beginning Sounds: As you are chatting while you are cooking, you can work beginning sounds into your conversation. "You just added vanilla to the bowl. Vanilla. What does vanilla start with?"

2. Rhyming words: Talk about words that rhyme while you are cooking. "Hey, I just noticed bread and head rhyme. What else rhymes with bread?"

3. Descriptive words: "Wow, this syrup sure is sticky. "This French toast smells so delicious.

The language and literacy ideas are just that—ideas. Baking and cooking with your child should be fun and they shouldn't feel like you are quizzing them while they are helping you; however, if you work the ideas into your natural conversation it will not seem like you are "quizzing" them. It is all about the approach you take. If you excitedly talk about words that rhyme with bread, for example, then they will be just as excited to talk about rhyming words while they are cooking.





Related Articles
Editor's Picks Articles
Top Ten Articles
Previous Features
Site Map





Content copyright © 2023 by Amy Tradewell. All rights reserved.
This content was written by Amy Tradewell. If you wish to use this content in any manner, you need written permission. Contact Amy Tradewell for details.