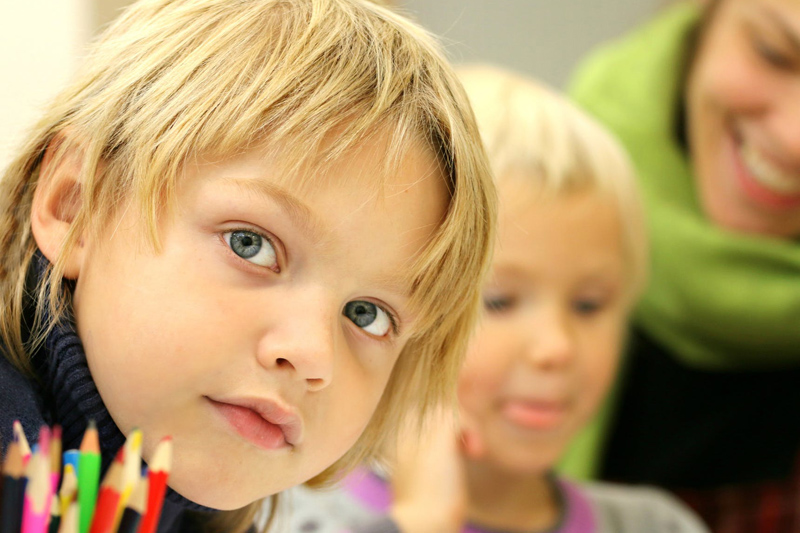 Kindergarten readiness is such a hot topic among parents with preschoolers and toddlers. All parents want to know the simple answer to a basic question: Is my child ready for kindergarten? Followed by, how can I make sure my child is ready.

It's easy to fall into the common parent trap and think solely on academic readiness. In reality, there are a whole host of questions branching off of these two broad questions. Your child may be ready academically, but are they ready socially? Emotionally? Do they have the life skills needed to be a meaningful participant in a kindergarten community? If the answer to any of the above questions is "not yet" then how can you help them develop and acquire those specific skills?

The questions above are just the tip of the iceberg when it comes to questions, there are so many questions and categories under the umbrella term "kindergarten readiness." As a former preschool, kindergarten, and first grade teacher I have the teacher answers; yet, now I find myself in the parent part of the equation as I have two you kids that are on the verge of kindergarten themselves. I find myself asking all of the aforementioned questions. Everybody assumes that with my background my kids will be more than ready to enter, and thrive, in kindergarten. Here is my dirty little secret: I'm worried! What if I haven't done enough to prepare them? As somebody in the educational field I feel pressure to make sure they are ready! To alleviate my own fear, I've come up with a plan for my kids during their pre-k year. I have broken it up into twelve sections, roughly one per month. If you want to make sure your child is socially, emotionally, developmentally, and academically ready to enter the world of elementary school then join me on this year long journey of kindergarten readiness.

This is a basic framework for activities and ideas to help you get your child ready. Do you have to follow it to the letter? No! Alter it to fit the needs and personality of your child. Pick and choose the parts that make sense for your child. If they have already mastered a skill described in the articles then increase the level of difficulty so that it makes sense for your child. Some kids grasp concepts on the first try while others take multiple exposures to an idea and then it will suddenly click. Don't give up! Keep exposing them to fun activities that promote learning, eventually they will get it.

*Articles related to kindergarten readiness will be posted in the coming weeks.


Related Articles
Editor's Picks Articles
Top Ten Articles
Previous Features
Site Map





Content copyright © 2023 by Amy Tradewell. All rights reserved.
This content was written by Amy Tradewell. If you wish to use this content in any manner, you need written permission. Contact Amy Tradewell for details.