The Environment and Your Health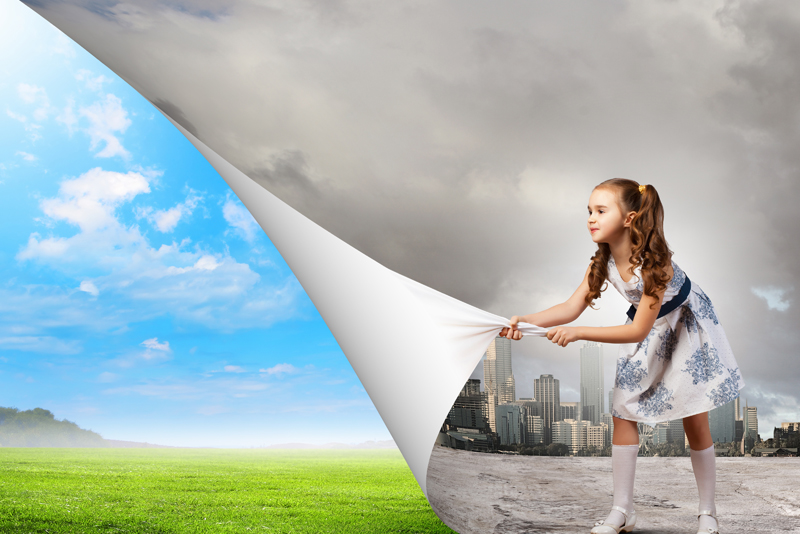 It wasn't too long ago I was reading in my local newspaper a story about the unusually high breast cancer rate in nearby Marin County. The numbers were shocking because this small suburb is considered to be very affluent with high standards of living. If you take into account that women with higher incomes have medical insurance coverage, thus better access to health care needs; it's not so unusual to find detection rates higher, than those in low-income neighborhoods who rarely see a doctor, if at all. What was unusual was the number of women who had come down with this disease, never mind health care coverage, just why was there so many?

I still don't think there has been a definitive answer to that question. Some say lifestyle choices (having children much later in life), and some say it's the surrounding environment. I do not wish to debate this topic. I just wish to bring awareness to the fact that our environment can have an impact on our health. This notion is even more so in the front of my mind with October being Breast Cancer Awareness month and Marin County right next door to me. I have friends who live over there and I sometimes worry about them.

Cancer may be the biggest disease linked to the environment, but it's not the only one. There are respiratory problems, birth defects, skin rashes, and unexplained feelings of malaise, which one could also associate with the environment. Some have been proven; others are just theories still being investigated. I say why take an unnecessary chance when there are simple things we can do to avoid our exposure to carcinogens.

I consulted my medical doctor and naturopathic doctor who both specialize in women's health. They informed me it's important to be cognizant of what we put into bodies. Sounds simple enough, but how many of us start our day with a vanilla latte and Cinnabon! Sugar feeds tumors! We should increase our fiber intake and our intake of fruits and vegetables. My naturopath says to make sure you eat organic as much as possible. I ask does that really matter. She informs me the less exposure to synthetic hormones the better, especially when you are fighting or trying to ward off a disease. It has recently been discovered that these fake hormones have been doing more harm than good. My MD concurred.

My MD even went on to say there is a cancer diet. I asked if she could elaborate further – it basically consists of whole grains, vegetables and fruits. I told her I didn't see anything so special about this; she said there really wasn't, but again the trick is getting people to do it (she pointed out people who smoke and knowing its bad for them as an analogy.). Dr Steven A Rosenberg, who operated on former US President Ronald Reagan's colon cancer, had reportedly put him on diet therapy instead of chemo or radiotherapy. -Organic Consumers Association: LOHAS Newsletter 10.15.06

After doing a little bit of research myself I found there are many "cancer diets". My ND also tipped me off to flax seed. She said sprinkle it on salads, or add it to my morning juice. Buy the seeds whole and grind them up right before you ingest them. They are more potent that way and the whole seeds may just pass through your system.

So we know to make our diet as healthy as possible. What do we try to avoid? Many of the things we are already aware of: plastics (please don't warm up your food in plastic containers in the microwave!), PVC, chlorine, asbestos, nitrates (can be found in lunch meats) pesticides, chemical fertilizers, lead paints, and exhaust fumes from vehicles.

I realize much of what I've mention can't be avoided especially in urban centers, and I know other factors like genetics contribute to health; but the first step to an improved lifestyle is awareness, the second is prevention. Just by being aware we can greatly improve our own personal environments and hopefully improve our health.

You Should Also Read:
There's Nothing Green about Chlorine


Related Articles
Editor's Picks Articles
Top Ten Articles
Previous Features
Site Map





Content copyright © 2023 by Arcadia Maximo. All rights reserved.
This content was written by Arcadia Maximo. If you wish to use this content in any manner, you need written permission. Contact Farjana Amin for details.