Confession of a Buddhist Atheist - Review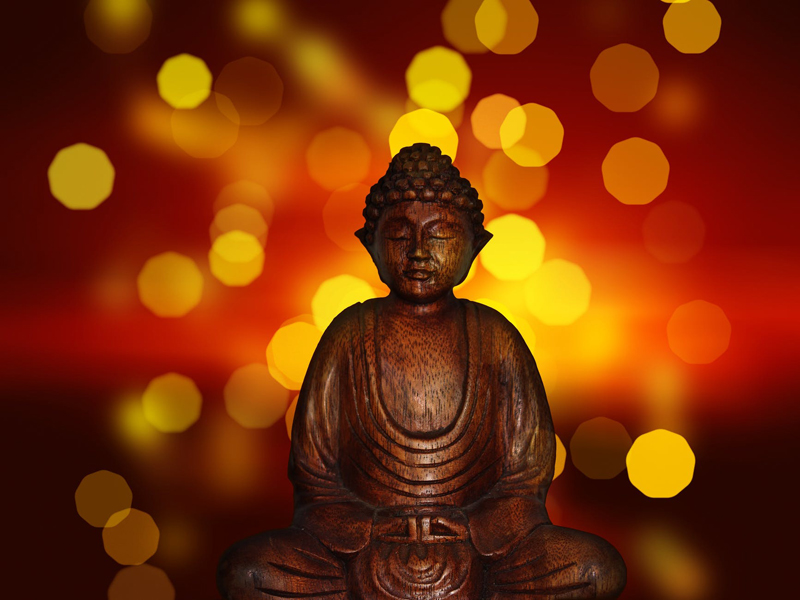 Confession of a Buddhist Atheist
*, by Stephen Batchelor, is part memoir and part a retelling of the Buddha's life story. The two coalesce in the author's own evolution into what he loosely calls a 'secular Buddhist.' Whatever your beliefs, or interest level in Buddhism, this book is a compelling - although not light - read on the nature of religion, belief, spiritual teachers, and Buddhism.
Mr. Batchelor is the author of several other books, including
Buddhism Without Beliefs
, which caused a stir in the Buddhist community when it first came out in 1997. As the author recounts in this book, he had intended to write an accessible and non-sectarian introduction to Buddhism, but his contention that it wasn't necessary for Buddhists to believe in karma or
rebirth
- that an agnostic position was possible - proved more controversial than he had expected. Many debates were triggered in Buddhist magazines, conferences and teaching seminars, and the landscape of Buddhism, especially in the West, was profoundly changed.
In the first part of
Confession of Buddhist Atheist
, Mr. Batchelor shares the fascinating story of how he came to his conclusions regarding karma and
rebirth
, and Buddhism in general. As a young man, he ordained as a Tibetan Buddhist monk - one of the first Westerners to do so - and studied with Geshe Rabten, as well as many other well-known Tibetan teachers, including the Dalai Lama. After several years of such study, he began to question some of the more ritualistic practices and occult beliefs of the tradition he was in. Teachings on rebirth were particularly problematic for him, because they were based on the acceptance of an 'immaterial mind', and as he says:
"...This unavoidably leads to a body-mind dualism...How can such an immaterial mind ever connect with a material body? Being immaterial, it cannot be seen, heard, smelled, tasted or touched. If it is untouchable, how can it 'touch' or have any contact with a brain?...As soon as you split the world in two parts - one physical and one spiritual - you will most likely privilege mind over matter."
He felt accepting rebirth required a 'belief' in something that could not be proven, even through his own meditative practice. He felt it had become a doctrine he was expected to accept on faith, going against the Buddha's teachings on self-reliance and personal validation as presented in the Kalama
sutta
:
"Do not go upon what has been heard by repeated hearing; nor upon tradition; nor upon rumor; nor upon what is in a sacred teaching; nor upon surmise; nor upon axium; nor upon specious reasoning; nor upon a bias toward a notion that has been pondered over...nor upon the consideration 'this monk is our teacher.'"
His doubts led him to leave his Tibetan teacher and enter a Korean Zen monastery, as well as to study Western philosophy and engage in a form of Jungian analysis. Still, he continued to feel a disconnect between his own explorations and what he was being taught. He eventually put aside his monastic vows, as did his future wife, in order to marry and live as a lay Buddhist.
He continued to study the
Pali canon
, and particularly those
suttas
containing stories of the Buddha's life. The second part of
Confessions
covers his re-imagining of the
Buddha's life and awakening
, with a special emphasis on the cultural and political landscape the Buddha lived in. He attempts to "strip away layer upon layer of myth that has encrusted itself around the human person...to discard the idealized image of the serene and perfect teacher who is incapable of ever making a wrong move."
Mr. Batchelor's resulting portrayal of Buddha, and his own approach to Buddhism that has resulted from his studies, will most certainly trigger more debate and controversy within Buddhist circles. What can't be disputed is the intensity of Mr. Batchelor's search for the truth, and his dedication to making Buddhist teachings relevant to the broadest possible audience, without the limits of a strictly religious context.
Confession of a Buddhist Atheist
is a great read for anyone because of both of these factors. However, it will probably be of more interest to those already somewhat familiar with Buddhism. Those looking for an introduction should consider his
Buddhism Without Beliefs
instead.
* This book was sent to me free for review by the publisher. I am disclosing this per
BellaOnline's Ethical Review policy
.)
You Should Also Read:
Buddhism Book Shop
All Buddhist Book Reviews


Related Articles
Editor's Picks Articles
Top Ten Articles
Previous Features
Site Map



Follow @mommymystic
Tweet



Content copyright © 2023 by Lisa Erickson. All rights reserved.
This content was written by Lisa Erickson. If you wish to use this content in any manner, you need written permission. Contact Lisa Erickson for details.