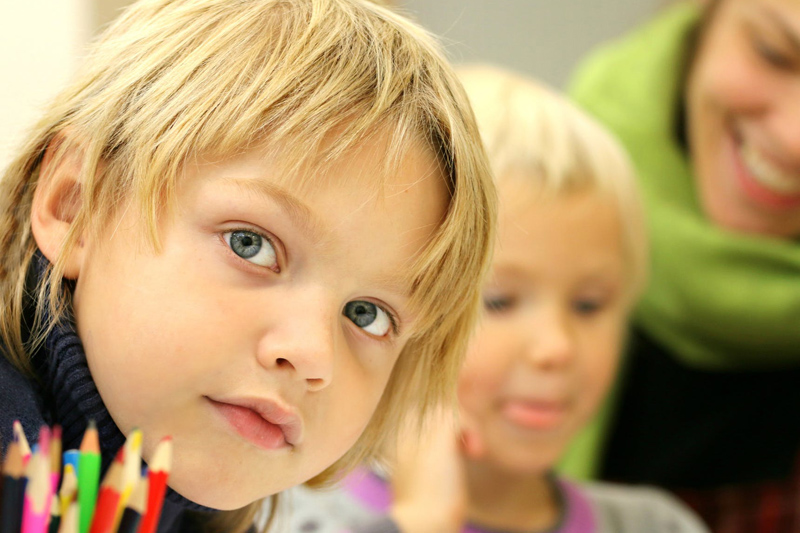 Every person, adults and children alike, learn differently. As a first grade teacher it was evident to me early on that most children have one learning style that suits them best. Do you know how your child learns best? Chances are that at the preschool level they may not have displayed a preference yet. At this stage it would be beneficial to incorporate all learning styles into your child's education; however, as they get older it will reduce a lot of their (and your) frustration if you know their preferred learning method. While one teaching style may not work at all with your child, the exact same information may be easily comprehended when presented in a way that is tailored to their unique learning style. What are the different learning styles?

Auditory
Auditory learners comprehend best when they hear the material they are supposed to be learning. They may benefit from directions being given to them verbally instead of written down. Talking and discussing the subject helps auditory learners process the information. Auditory learners can easily be distracted by noise, so they may learn best in an area that does not have a lot of background noise.

Visual
Visual learners learn best through sight. Once they are capable of reading, written directions and writing down information helps them process the information. As preschoolers, visual learners will learn based on observing body language and expressions; they will typically have great imaginations.

Kinesthetic
Kinesthetic learners will learn best through movement. They may have a hard time sitting still for a long period of time.

Tactile
Tactile learners learn through touch. Moving and manipulating objects will help information to be processed.

Sample Phonics Activity Utilizing Each Learning Style

Incorporating each learning style in fun, quick learning activities will greatly increase your preschooler's learning. It will also give you a chance to start noticing the preferred learning style of your child. Here is a sample phonics lesson/activity for the letter "b" that utilizes all four learning styles.

Introduce the letter by showing your child the letter "b" written largely on a piece of construction paper (visual). Tell them the letter name and sound (auditory). Brainstorm words that start with /b/ (auditory). Using the ideas that your child came up with, you or your child can draw pictures of the items on the construction paper surrounding the letter "b"(visual). Next, call out one of the words and act them out. If your child came up with the word "baseball" as soon as you call out "baseball" your child would start swinging their pretend bat. Repeat with all of the words they brainstormed. Then, you will say random words. Some will start with a beginning /b/ sound and others will not. When your child hears a word that begins with /b/ they will hop like a bunny (auditory and kinesthetic). Switch up the action from hopping to clapping, marching, skipping, etc. Continue with words until your child gets bored with the activity. For the final activity you will need construction paper, glue, and yarn or sand. Write the letter b on the paper. Have your child trace the letter with glue. Then either using yarn or sand they will cover the glue. When it dries have them trace the letter with their finger saying the name and sound it makes (tactile). Note: If you make a tactile letter for all the letters in the alphabet you can turn them into a fun tactile alphabet book.

As preschool parents you shouldn't stress about what type of learner your child is; just keep in mind that all children learn differently. Expose them to new information using a variety of visual, auditory, kinesthetic, and tactile activities, and you may begin to notice which style works best for your child.





Related Articles
Editor's Picks Articles
Top Ten Articles
Previous Features
Site Map





Content copyright © 2023 by Amy Tradewell. All rights reserved.
This content was written by Amy Tradewell. If you wish to use this content in any manner, you need written permission. Contact Amy Tradewell for details.