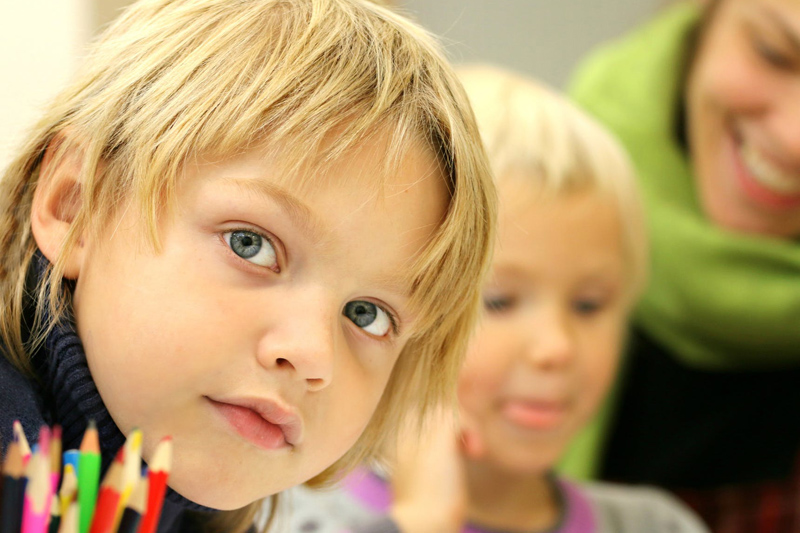 Art can be done simply and easily with your preschooler! Whether you are a parent, homeschool mom, teacher or group leader, there are plenty of ideas for art projects listed below. Try all or just one of them with your preschool Picasso!

1. Fraction Finesse- Children will enjoy cutting out fractions pieces from colored paper, such as circles, half circles and four parts of a square. Assign the children the task of creating a picture with the fraction pieces, and have them create a corresponding background for their creation, too. Animal scenes are fun and easy to create.

2. "Carle" Collage- After reading one of Eric Carle's famous books, like The Very Hungry Caterpillar, offer the children materials to create their own collage scene. Tissue Paper pieces in a variety of colors, gift wrap pieces, craft feathers and felt are all fantastic materials to use for this project. The children can do a collage animal, or any picture of their choice.

3. Pop Art Painting- Preschool children love to paint. Offer a variety of finger paints and challenge the children to not only mix colors, but also to create pictures using the colors they have created.

4. Origami Options- Use a simple and colorful book-kit like Origami Fun Kit for Beginners by Dover Fun Kit and have your preschooler fold up some fun.
Try creating one or two of the Origami art, to get the idea behind this age old craft.

5. Snazzy Snowflakes- Your preschooler will enjoy making glistening snowflakes, and practicing their cutting skills! Be sure to assist them with folding and cutting the first few, teaching them to leave a crease and folded area so the snowflake stays together. Add glitter on small glue spots if you wish, and string them through a small punched hole. You can even hang them from your ceiling and have an indoor blizzard!

Remember that an art project can be as simple as a blank sheet of paper and a box of crayons. Imagination is key for the preschooler, so encouring this whenever you can is wonderful. Here is the suggested Origami book:




Related Articles
Editor's Picks Articles
Top Ten Articles
Previous Features
Site Map





Content copyright © 2022 by Alissa Moy. All rights reserved.
This content was written by Alissa Moy. If you wish to use this content in any manner, you need written permission. Contact Amy Tradewell for details.