Interview with Sylvia Boorstein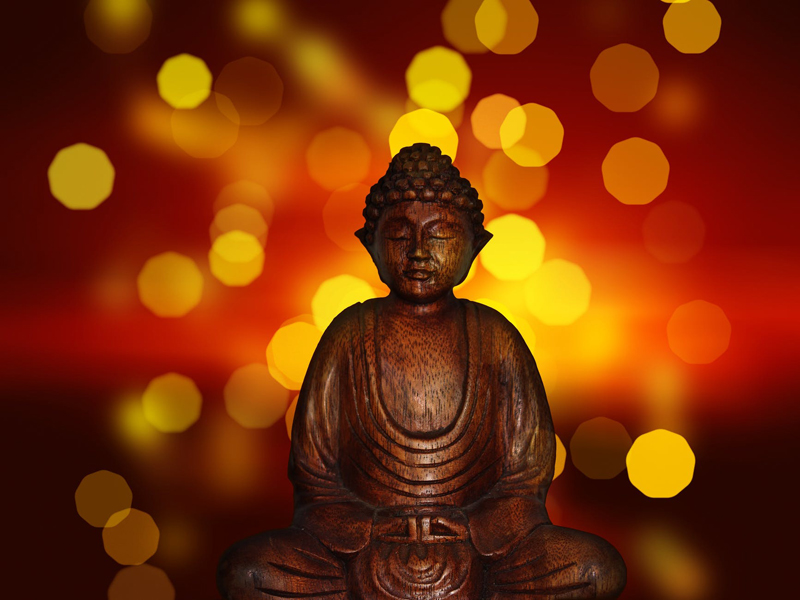 Sylvia Boorstein, renowned Buddhist teacher and author, agreed to talk with me about her book
Happiness is an Inside Job: Practicing for a Joyful Life
, recently released in paperback. Ms. Boorstein helped found the Spirit Rock Meditation Center in Northern California, is a regular columnist for the Buddhist magazine Shambhala Sun, and has authored several bestselling books.
Before we officially began the interview, we talked a bit about a recent piece in the Shambhala Sun celebrating the last thirty years of Buddhism in America. Sylvia noted that she was part of the first wave of American Buddhists trained by American-born teachers – Jack Kornfield, Joseph Goldstein and Sharon Salzburg among them. The spiritual communities and writings that have evolved from these teachers, including Ms. Boorstein, truly represent a new Buddhist tradition.
In your latest book, Happiness is an Inside Job, you focus on the three meditative steps of the Buddha's Eightfold Path – wise effort, wise mindfulness, and wise concentration. What led you to focus on these?
Well, it seems to me these are the steps Buddha outlined that are internally focused, and therefore there are no external requirements that need to be met in order to practice them. They are relevant to anyone, really. The first three steps - wise action, wise speech and wise livelihood - are practiced externally, and are concerned with our morality. The last two, wise understanding and wise aspiration, develop from our practice. The middle three, wise effort, wise mindfulness, and wise concentration, concern our internal choices - our mind's ability to restore itself to happiness. They are the heart of the Buddha's prescription for happiness, and available to anyone.
Insight meditation and compassion meditation are often described as two separate types of Buddhist practice, the first internally focused, and the second externally. In this book you really seem to be connecting the two, saying they are inseparable.
Yes. Focusing on others
is
happiness,
is
mindfulness. I recently told a friend that if I make one contribution to Buddhism, I want it to be towards the understanding that these two are not separate. When we restore our caring connection with others, it restores our mind's balance. It restores our clarity, our perspective. When our mind is thrown into confusion, by events or our own struggle, we are not connected to our natural kindness. We are isolated, cut off, from ourselves and others. By focusing on staying connected to our kindness, by making that our mindfulness practice, we relax and can see through our confusion.
It struck me how different this is from so much self-help and spiritual literature out there right now, that emphasizes focusing on ourselves first. The thrust often seems to be that we can't care for others until we focus on ourselves first, on our own needs being met.
Yes, in a way I am saying the opposite is true. Caring for others is caring for ourselves. This doesn't mean we don't take good care of ourselves, live a healthy lifestyle and all that. But if our connection to others is not there, if we have lost our connection to caring, then we are not happy, even if all our other needs are met. Focusing on caring connection is focusing on yourself, because it restores your mind's balance. It is happiness.
I am a mother of three young children, and one line from your book really stuck with me in relation to that. You said that your question for gauging your level of confusion is not 'Am I pleased?' but 'In this moment, am I able to care?'
Yes, I think this question is relevant to mothering, and many things. 'Am I pleased' is often related to how much control we sense we have in that moment, while 'Am I able to care' addresses our level of connection. You know, people often ask me what my spiritual practice is, and they expect me to talk about my meditation practice, or mindfulness. And I say my practice is maintaining caring connection, and that many activities are a forum for that practice. Sometimes mothering is, and sometimes grandmothering, or teaching, or writing, or working things through with my spouse, or going to the mattress store [a reference to a story in her book.] In any moment really, my ability to care reflects the state of my mind, the level of confusion or clarity there.
But do you have a daily meditation practice? Do you consider that essential?
I do. I sit and breathe, or focus on people I care about, or just sit. Or I do the sequence at the end of the book [which combines the traditional breathe focus with metta, or lovingkindness, practice.] I think it is helpful, but it is like going to the gym - if I miss a day it is not going to destroy my health. Meditating daily settles me and creates circumstances for wisdom to develop.
As a writer, I was interested in the fact that while writing this book you posted five statements for yourself on your computer, statements like 'May the writing of this book be my practice' and 'May it serve.' The one I found most interesting was, 'May I not get caught in fear-driven overwork.' Can you talk more about that?
These statements, 'May I' or 'May I not', help serve as reminders to the mind. They are not resolutions as such. But they help me catch myself when certain things are arising, in this case, a fear-driven state. The statement reminds me that I can make a different choice. I can relax and think of my options – that I can finish tomorrow, or that I can call my editor and say it isn't ready yet. These external reminders are helpful to the mind.
You are also Jewish, and have even written a book on the subject [That's Funny, You Don't Look Buddhist: On Being a Faithful Jew and a Passionate Buddhist]. Did you return to your Judaism after a period of time exploring Buddhism, or how did it come about?
I have always been Jewish, it has always been a part of who I am, along with many other things, like being a social activist, or a Democrat. I don't have a story about turning away from Judaism and then coming back to it. But what is true is that there came a point when I began to see my Judaism as practice also. I began to see prayer and reading the Torah as practice. And now I teach Buddhist principles and mindfulness in several Jewish centers, even to Rabbis and such. My Judaism and Buddhism are not separate.
What do you do with beliefs that might seem to differ between Buddhism and Judaism, like the theism of Judaism, or the principle of rebirth in Buddhism?
You know, there is a story the Buddha told when asked questions like these. He tells of a man struck with an arrow, and a surgeon is called to take out the arrow, but he won't do so until he has all sorts of questions answered, like 'where did the arrow come from?' and 'what kind of poison is on the arrow?' As the Buddha says, the patient will die before the surgeon gets all his questions answered. The point is, how to get the arrow out? Everything else is a distraction. Theology, ideas about what is rebirth, these are just distractions of the mind. Who can get the arrow out, that's the question. That is how I view things. Buddhism is a tool for relieving suffering, for restoring caring connection. And so these tools are of interest to Jews also. They are of interest to anyone.
Here's a
formal review of Happiness is an Inside Job
. Or,
you can purchase the book through Amazon
.
You Should Also Read:
Review of Happiness is an Inside Job


Related Articles
Editor's Picks Articles
Top Ten Articles
Previous Features
Site Map



Follow @mommymystic
Tweet



Content copyright © 2023 by Lisa Erickson. All rights reserved.
This content was written by Lisa Erickson. If you wish to use this content in any manner, you need written permission. Contact Lisa Erickson for details.