The Tibetan Art of Parenting - Review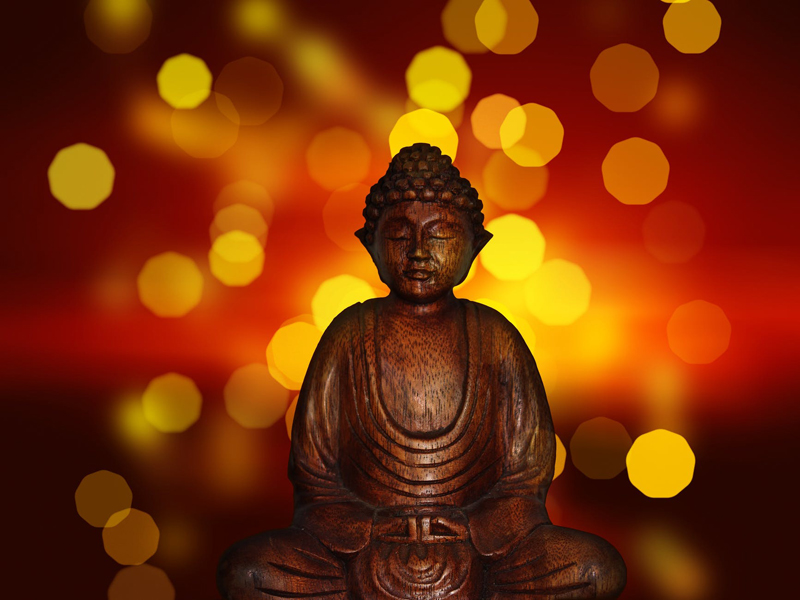 The Tibetan Art of Parenting: From Before Conception Through Early Childhood
, by Anne Maiden Brown, Edie Farwell, and Dr. Dickey Nyerongsha, is an interesting and well-written look at the cultural, medical and spiritual practices Tibetans - particularly those currently living in the exile community of Dharamsala, India - use when preparing to become parents, and when parenting young children. The authors respectively are a psychotherapist/social psychologist (Brown), a social and cultural anthropologist (Farwell), and a physician (Dr. Nyerongsha) who practices Tibetan medicine.
These backgrounds are reflected in
The Tibetan Art of Parenting
. It is NOT a book on Buddhist parenting per se, but specifically on
Tibetan
parenting, particularly the cultural rituals and traditional medical practices surrounding it (Tibetan medicine is an independent system, but historically has drawn upon both Indian Ayurvedic and Traditional Chinese medicine, as well as other influences.) However, since Buddhism is integrated into every aspect of Tibetan culture, Tibetan Buddhist beliefs permeate the book. Themes of karma,
rebirth
, and subtle energies underly Tibetan views of children and parenting.
The Tibetan Art of Parenting
is not written as a 'handbook for parents', in the sense of many Western parenting books. It documents and presents Tibetan practices and beliefs, and integrates these with stories from fictional but representative Tibetan families, and then leaves the reader to decide how these might be applicable to them (although in the Epilogue the authors do share a bit of how they have integrated this knowledge into their own lives.) Only the second-half of the book focuses on what we in the West might ordinarily consider 'parenting' - techniques for caring for and raising a child once he/she is born. The first half of the book covers preconception, conception, gestation and birth, which within the Tibetan system, is just as much a part of parenting as what comes after.
Below are the seven stages of parenting presented in the book with sample insights from each stage. Note that I am only including one or two items from each stage - within the book there are many included, and each is covered in much more detail.
Preconception
: Parents prepare to conceive, including at times with Buddhist rituals and purification practices, as it is believed that parental actions and states of awareness during this period will karmically influence the type of child they attract.
Conception
: Beliefs related to conception are summed up as follows: "Life is ongoing, and the spirit seeking incarnation is attracted by the specific energetic quality of the parents, even as they engage in intercourse." Once conception has occurred, it is believed that the child 'forgets' its past life memories until later in gestation.
Gestation
: Spiritual practice and ritual by the parents during pregnancy, especially the mother, is believed to benefit the baby. Dreams by either parent, but again particularly the mother, are important during pregnancy, and can offer clues to the child's nature and later life. In the 26th week of gestation - interestingly around the 'fetal age of viability' in Western medicine - the child begins to remember its past lives again, and it will retain these memories, at least to some extent, until the age of around 8 years old.
Birth
: The belief that being born human is extremely rare and fortunate (see the
Six Realms of Existence
article) influences how Tibetans view birth. There are often rituals to celebrate, and it is viewed as one critical event within an infinite cycle of rebirths. Many Tibetans birth at home, with family members attending.
Bonding
: There is a 3-4 day period of exclusively family bonding before the child is introduced to the community. Early parenting involves plenty of "water, sun, touch, fresh air, and massage" all of which provide the baby "with needed nourishment and connection to the earth."
Infancy
: Tibetans believe infants are very sensitive to energies - positive and negative - that many adults have lost the capacity to feel. They take both their children's intuitions and energetic disturbances very seriously, and Lamas may be consulted in cases of both. As for a child's development, they believe that every milestone should be celebrated, and have rituals associated with many.
Early Childhood
: It's believed that children have a natural purity of mind and naivete lasting up until about 8 years old that needs to be taken into account when parenting and educating them. At the same time, discipline is essential, especially in relationships, where harmony with others is emphasized above everything else.
If these themes interest you, and/or you are interested in Tibetan culture and/or Tibetan Buddhism,
The Tibetan Art of Parenting
is a wonderful book for learning more.
Come
visit the forum
and share your views on some of these parenting themes and more.


Related Articles
Editor's Picks Articles
Top Ten Articles
Previous Features
Site Map



Follow @mommymystic
Tweet



Content copyright © 2023 by Lisa Erickson. All rights reserved.
This content was written by Lisa Erickson. If you wish to use this content in any manner, you need written permission. Contact Lisa Erickson for details.