Jataka Tales: Ethical Folk Tales for Children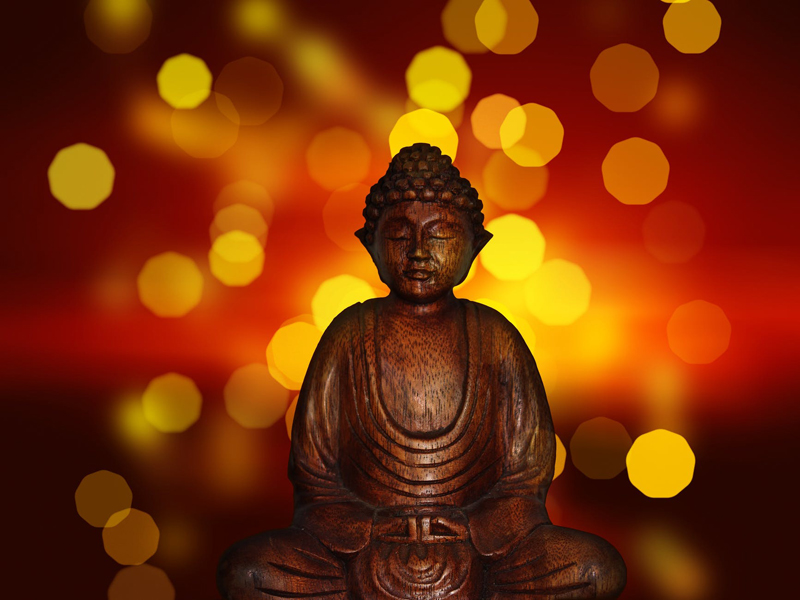 The Jataka Tales are a group of folk stories that originated in India, each of which relays an ethical teaching. Many center around animals and magical creatures, and within Buddhist traditions are taught to be accounts of the Buddha's past lives. In Buddhist cultures these stories are performed through song and dance at festivals, and told to children as part of their morality training.
Dharma Publishing sent me a set of their own versions of the Jataka Tales for review, and they are lovely. (You can find BellaOnline's review ethics policy
here
.) They have recently re-released several in paperback form, and each contains vibrant pictures, and a coloring page at the end of the book, where one scene from the story is provided in a form that children can color themselves (a favorite of my own children, to whom I read each book.) These versions also each contain a Parents' and Teachers' Corner: a 2-page spread with suggested questions and activities, as well as history, associated with the story.
Although these stories have Buddhist roots, they make no mention of Buddha or Buddhism, and are not religious per se, although some do mention gods from the Indian pantheon, such as Shakra. But mostly, they are simply fun tales, each of which has an ethical or moral teaching embedded. For the most part these teachings are subtle, although in some cases the characters themselves expound the lesson at the end. This particular set of books is targeted to 3-8 year olds, and there are over 20 available. They are sold individually, or in a boxed set of 12.
Below I have highlighted a few of the stories (along with Amazon links) to provide a sense of the kind of stories included:
Jewel of Friendship: A story about an unusual friendship
: A young boy and a water serpent-king become friends, although the serpent-king initially hides his true identity. When he shows it, the boy no longer wants to be friends. But he misses his friend, and eventually comes to value him for who he is.
The Parrot and the Fig Tree: A story about friendship and respect for nature
: A loyal parrot refuses to abandon his good friend, a fig tree, even during winter when the tree has no figs, and eventually even when it is destroyed by a storm. For his loyalty to the tree, the parrot is rewarded by the god Shakra, with the rebirth of the tree.
The Magic of Patience: A story about kindness
: A monkey constantly teases a buffalo, who endures his teasing with endless patience, unlike the other animals of the area. A forest sprite sees this, and asks the buffalo how he does it. The monkey overhears the buffalo telling the forest sprite how he views the monkey as a true friend, because he is teaching him how to be patient, and the monkey himself vows to become a true friend in return.
The Fish King: A story about the power of goodness
: A lake that supports many creatures, including a fish-king and his fellow fish, begins to dry up from the hot weather. The animals are destitute, but refuse to turn against each other for survival. The fish-king appeals for help to the god Shakra, based on the animals' vow never to harm one another, and the animals are rewarded for their goodness.
Wisdom of the Golden Goose: A story about appreciation
: At his queen's request, a king sends out a hunter to bring her back a golden goose. Instead of running in fear, the golden goose happily goes with the hunter, and teaches the king and queen many lessons about gratitude and appreciation.
The Rabbit Who Overcame Fear: A story about wise action
: A rabbit hears a loud noise and mistakenly thinks it is a sign of an earthquake. He frightens all the other animals into running away with him, causing a panic. A wise lion stops them, and teaches them how to wisely question their own observations, rather than blindly giving in to their own or others' fear.
These are just a sampling, many more tales are available as single books from
Dharma Publishing
. Or for teachers or parents that want to purchase more than one book, there is also a Boxed Set with 12 books and lesson plans available:
Overall, I think these books provide a fun way to discuss various ethical qualities with children, and also provide a forum for discussing Buddhism and Buddhist culture.
Do you have favorite books or stories you tell to foster ethical principles in your children?
visit the forum
and share.


Related Articles
Editor's Picks Articles
Top Ten Articles
Previous Features
Site Map



Follow @mommymystic
Tweet



Content copyright © 2023 by Lisa Erickson. All rights reserved.
This content was written by Lisa Erickson. If you wish to use this content in any manner, you need written permission. Contact Lisa Erickson for details.