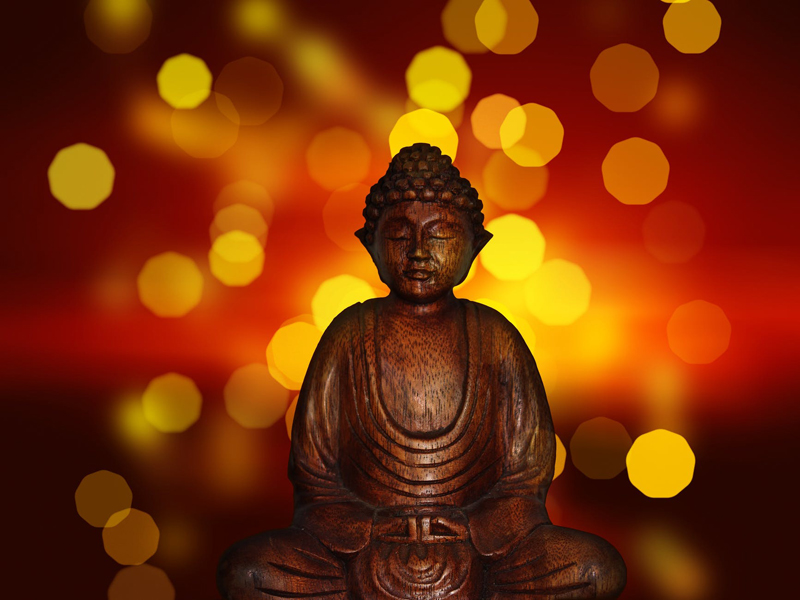 I saw this while I was browsing through movies and without reading more about it I decided to rent it to see for myself what it was. It's not everyday I see movies aimed at children/babies that even acknowledge any part of Buddhism.
The Zen Baby website describes the video as,
"An original video that inspires learning experiences through discovery of the beauty and wonder of the world around us"
It is a video much like those Baby Einstein ones that parents are spending so much money on to help boost their babies IQ and give their infants a head start in the world. The Zen Baby DVD has kids playing, beautiful shots of flowers, clouds, water and a few animals all set to calming music. It is divided into eleven different sections:
Good Morning Baby
Look Up
Look Down
Look All Around
Look Closer
Let's Play
Touch and Feel
Grow
Colors Colors Everywhere
Listen
It's the End of the day
I find it odd that parents would buy a video that shows other kids playing outside in the grass, with fallen leaves and on the beach. What is the point of having their kids sit inside and watch this DVD instead of taking their babies and toddlers outside to play in the grass and watch the clouds? With the exception of the beach (I live in the mid-west) almost everything on the DVD my son could experience in our backyard or at the park. I should add that I tend to have a different view on this type of thing then most people do.
While I didn't care for the concept would my two year-old son like the DVD?
Well, the first time I put it on he came down and sat on my lap and watched a good portion of it. Whether this was due to him being sick for the past week or true enjoyment I have no way of knowing because he is non-verbal. So what I did to give the video a fair review was to send out a plea to everyone I know who has a young child in the target age range of 6 months to 2 years. A friend with a son, who is right around a year old, agreed to have her son watch it for me. Her son has never been a TV fan and rarely finishes an entire show. So did this DVD that is made for babies appeal to him? Yes. His mom said, "He watched it more than he has liked anything else. He would go straight up to the TV and touched it. We have taught him baby signs and he was telling us about flowers, dogs and balls. He would get bored if the picture stayed up too long, he liked seeing the new picture and then looking at us for affirmation. We are thrilled we got it."
Babies and toddlers love it, but, what on earth does any of this have to do with Zen?
Very little, if anything at all. The only thing I figured could be close to Zen was one of the five points about the video listed on the back of the cover, the last one and was
"Be"
"The greatest gift we can give our children and ourselves is sharing time together. When we do, every ordinary moment becomes an extraordinary experience."
Not how I would have explained "Be" and that's not the definition I would have used to talk about a movie with the word "Zen" in the title, but thats me.
Can a $14.95 (plus shipping and handling) DVD help my baby reach enlightenment? Is this just another attempt to cash in on something popular? Does it matter?
Zen Baby
What it means to be Zen


Editor's Picks Articles
Top Ten Articles
Previous Features
Site Map



Follow @mommymystic
Tweet



Content copyright © 2022 by Samten Tsomo. All rights reserved.
This content was written by Samten Tsomo. If you wish to use this content in any manner, you need written permission. Contact Lisa Erickson for details.