Festival Fashion - Forget the Music and work on the Look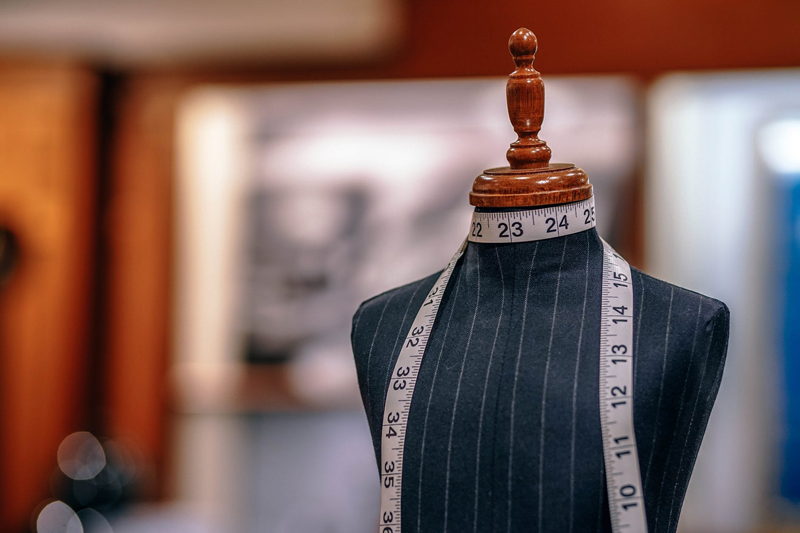 Summer isn't all about beaches, bikinis and lazing around in the sun. Culture-lovers the world over will be itching to pull on their comfy trainers, dust the cobwebs off the camping equipment and swotting up on song lyrics. The great literary, film and above all, music festivals provide huge creative spaces for us to sing, dance and wave our hands in the air each summer allowing us to be whoever we want to be in the name of great music.

In recent years, an unlikely entrant onto the festival scene has meant the once uncaring, free-spirited festival crowd now actually think hard about what clothes they pack into their backpacks – festival fashion, it seems, is now just as important as the music.

Die-hard festival fans will be the first to deny this change in "the scene," with a traditional view that it's all about the bands, the performance and the shared, untainted love of music – it certainly isn't about the fickle world of fashion. Major music festivals such as Glastonbury in the UK and Summerfest in the US started out as serious venues where you were expected to get muddy, smelly and be prepared to live in a hot, sticky tent for a few days all for the love of music – so how on earth did style start to matter in this environment?

Enter Kate Moss, Sienna Miller, Gwyneth Paltrow, Keira Knightley et al. Of course, it was the celebrities who started it – the minute Kate Moss stepped out into the muddy fields of Glastonbury in a pair of rubber boots and designer leather jacket, festival fashion was born. No longer will your average pair of gumboots and old jeans suffice to get you through the festival period – it's time to embrace a bohemian glamour that nurtures your free spirit. Festival fashion is about mixing clothes, styles, accessories and fabrics you wouldn't normally dare to mix – the festival scene is home to self-expression and individualism, so have fun and play with your wardrobe. Be inspired by your favourite music – embrace rock-chick slogan tees, pick punky graphic prints or be brace in new rave neons.

Remember the practicalities of fashion are of the utmost importance on the festival scene – think of comfort, particularly when it comes to shoes and be prepared to lose what you take with you: mud, spilt drinks and wear and tear are the festival fashionista's worst and most likely enemies, so pack durable, patterned or dark pieces that will hide any stains.

Be prepared for all weather conditions – it may be summer but rain and mud are always a possibility at festivals. Aside from the usual comfortable and dance-friendly trainers, there are now some fantastically daring takes on the classic Wellington boot. Take a look at WellieArt for some inspiration and choose between bright summer favourites such as the Mojo Funky Wellies or steal the style of Gwyneth Paltrow and choose something from the Ilse Jacobsen collection – a stylish take on the classic, introducing trendy lace ups in all colours from acid lime to neutral caramel.

Remember to experiment and combine chunky statement wellies with a simple 60's inspired tunic dress if the weather is warm or encourage a clash of styles and combine them with neat pair of tailored shorts for an original, offbeat look (and don't forget a huge pair of sexy sunglasses – excellent for hiding away partied-out eyes.)

Taking a dress of any kind to a festival may seem like fashion gone too far and perhaps the suggestion that maxi dresses could be the next hot look on the festival scene, seems like utter madness. But if the weather looks good and the ground feels dry, the maxi dress will ignite your bohemian spirit and provide you with a comfortable, crease-free, easy to wear staple taking you effortlessly from day to night. The crunchy maxi dress looks best with comfortable, flat sandals and for when it gets cool in the evening, team it with a chunky cardigan or better still a bright sweatshirt or hoodie. Kidrobot have a colourful, limited edition selection all complete with interior iPod pocket so you can listen to your favourite artists before you even arrive. Our favourite is the Pastel Rainbow Hoodie, perfect with jeans or over your statement festival dress.

For the finishing touches accessorise well and again, anything goes, so marry gold and silver, combine leather with silk and clash neon with neutrals. Swap predictable dog tags with oversize pendant rope necklaces and don't forget a headscarf to hide away greasy, unwashed hair. Above all, take style in you stride. There is a time and place for wearing what you want and the festival is just that – have fun with fashion, mix 'n' match your clothes and create your very own funky festival look.




Related Articles
Editor's Picks Articles
Top Ten Articles
Previous Features
Site Map





Content copyright © 2023 by Vicky Talbot. All rights reserved.
This content was written by Vicky Talbot. If you wish to use this content in any manner, you need written permission. Contact LaTeisha Clément for details.