Planning Classroom Centers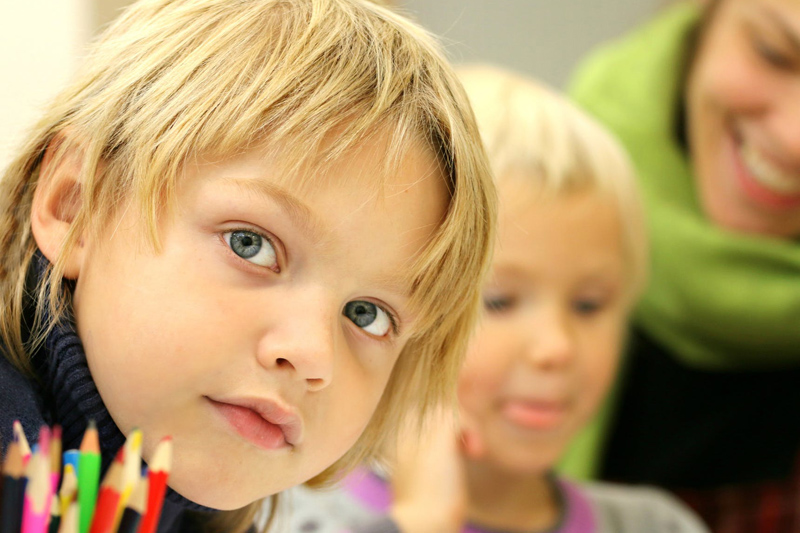 There are lots of excited preschool teachers and parents out there! Recently I have received several emails from teachers and parents with questions about their preschool programs. Here is one of the questions that a reader has asked, along with my advice:

"...I have a question about room arrangement in a preschool classroom. My room is small and it has been difficult to arrange it. Today I did some rearranging, but was told that I should put loud centers in the back of the room, so the noise is lessened from the door. Currently I have blocks near the door, with Dramatic Play beside it. My quiet centers are on the opposite side of the room. Please give me some guidance on this..."

If noise is a concern, I would agree that placing your noisier centers away from the door is best. If you have enough centers, you may want to have designated times for certain quieter centers, and specific louder centers. For example, many teachers offer "red" center time, for more hands on activities that can get noisy, such as blocks, sensory table and kitchen play. "Blue" center time may be art, crafts, puzzles and reading centers. This method is helpful for students who get distracted easily. Once you get to know your class, as well as how they interact, it will be easier to plan your centers. You may also want to consider offering changing "interest centers" based on the topics you are teaching. For example, a unit on insects might garnish interest an insect exploration/science table. It sounds like you are a caring and dedicated teacher, always excited to be the best teacher you can be! Keep me posted on the centers you set up!

For those of you who are teaching your children at home for their preschool year, these ideas can be used for in house centers, too. Consider smaller centers, with specific goals in mind for each center to meet. Being at home, you will want to make the centers distinct and different from your child's everyday toys and playthings. Here are some wonderful resources for organizing and planning center ideas and play:







Related Articles
Editor's Picks Articles
Top Ten Articles
Previous Features
Site Map





Content copyright © 2019 by Alissa Moy. All rights reserved.
This content was written by Alissa Moy. If you wish to use this content in any manner, you need written permission. Contact Amy Tradewell for details.