A Simple Way to Improve Your Bathroom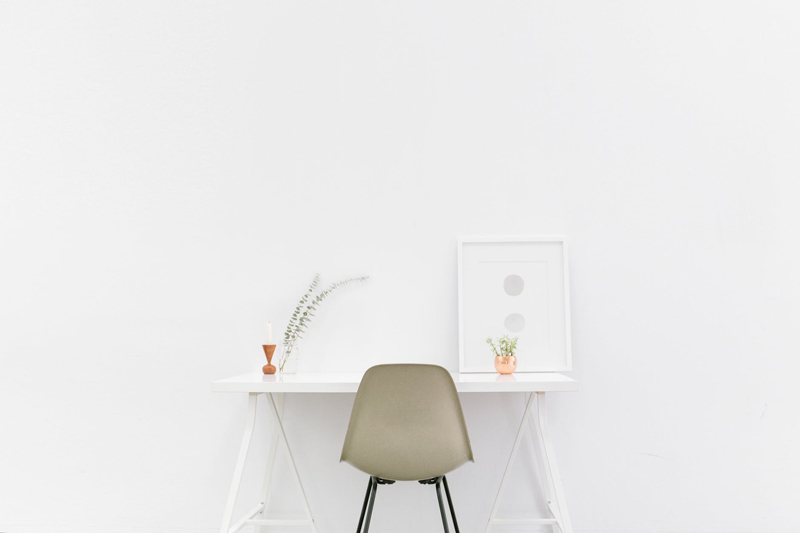 A bathroom is an area of slow clutter. Let me explain what I mean by that.
There are areas of slow clutter and areas of fast clutter. When you walk through the door and dump whatever you are holding on the nearest flat surface, that is an area of fast clutter. Even when you clear it off, the next person to walk through the door will dump whatever they are holding. Areas of fast clutter need to be attacked daily.
But areas of slow clutter creep up on you. You think your bathroom is clear of clutter and then suddenly you notice lots of things in the bathroom that you don't use any more. It always amazes me that we have more toothbrushes in the bathroom than number of people in the house. Shouldn't there be the same number?
We keep half full bottles of many different things in the bathroom because there is some left and we feel somehow that we may use them in the future, but the reality is that we have another bottle of perfume or another shampoo bottle that we are using first.
Here is a simple way of reducing the stuff in your bathroom.
Start with the reading material. People seem to take books and magazines into the bathroom, but forget to take them out. Most reading material in the bathroom has been read over and over. If they have been there a long time, just get the whole pile and toss it. Don't fret, more will appear soon.
If you have more than one of something, ask yourself how many you really need. If you have 10 bottles of perfume, do you only use 2 or 3? Toss the rest.
Check the best before dates. Things like sunscreen have best before dates and they do expire. Sometimes we can find things that are many years past their best before dates just sitting in our bathrooms not being used.
Get yourself a cardboard box and put everything that is on the flat surface into the cardboard box. Then wait two weeks and see which items are pulled from the box by family members. At the end of the two weeks anything left in the box are the things that are no longer used and can be disposed of.
Most people have a medicine cabinet that smells bad. That is because we put things that smell in there and leave them for a long time. Empty your medicine cabinet, get rid of the smell, leave the doors open for a few days and only put back what you really need. Check the dates on medicines too.
One thing that is useful is to have a shoe rack or similar organizer hanging on the back of your bathroom door. Then you can have multiple lotions and creams and they are visible instead of having them hidden away.
Keeping your flat surfaces clear will make cleaning the bathroom so much easier. When once you have cleared out your bathroom it will make you feel good for a long time as it is a slow clutter area and will take time to get cluttered again.
One Thing At a Time: 100 Simple Ways to Live Clutter-Free Every Day
You Should Also Read:
Living Simply - Improve Your Life with Less Clutter


Related Articles
Editor's Picks Articles
Top Ten Articles
Previous Features
Site Map





Content copyright © 2023 by Tina Razzell. All rights reserved.
This content was written by Tina Razzell. If you wish to use this content in any manner, you need written permission. Contact Tina Razzell for details.