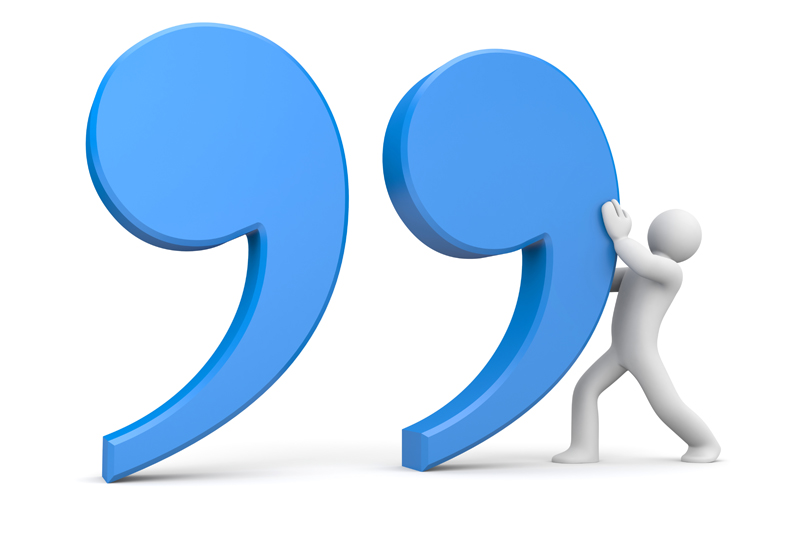 Many of the famous quotes which are well known to many people today are through the speeches of people above us and in authority. These leaders pick out their words carefully and specifically when they are faced before thousands of people who will take in and listen to everything that they have to say. Their words are placed down in history and passed through time to deliver the same message to people in our modern society today. I think part of this reason is to demonstrate that the qualities of being a leader won't change as much as history does; their words which are poured into the minds of their listeners will be passed on and spread because of the incorporation of deep thought and consideration.

The ear of the leader must ring with the voices of the people.
Woodrow Wilson - President of the US until 1928.

What he is trying to get his audiences to realize here is that there must be a connection between the leader and who they are talking to. You cannot be a leader without people who wish to follow you and you cannot follow a leader who you don't connect with. What the leader must hear and focus on in order to excel is the voices of those who believe in them, and internalize these wishes. But we can relate this to our lives, if we want to take a lead then we must listen to those around us who are trying to help as a leadership relationship is reliant on both themselves and the people around them.

There is no passion to be found playing small - in settling for a life that is less than the one you are capable of living
Nelson Mandela - The first South African president to be elected in a fully representative democratic election.

This leadership quotes portrays advice, as well as the qualities of being a leader. When you become a leader, you haven't settled small and you have strived to achieve what you thought was expected of you. You have managed to become a voice that other people will honour and cherish and may certainly affect many other peoples lives. But this quote, spoken by a leader himself, is telling his followers and in this situation, the people of South Africa, to strive to achieve what is expected of them. To take their own lead and not settle for what they believe is all that is expected of them but to look for a goal in their life and not get by, by just sailing on average.

The only limit to our realization of tomorrow will be our doubts of today; Let us move forward with strong and active faith
Franklin D. Roosevelt - 32nd President of the US, leading them through economic crisis and World War.

Hesitation is the key point that I have gathered from this quote. To be overcome with worry and dwell on the activities of today, hinder our chances of achieving something tomorrow. In order to progress through the days, and subsequently through life without having to give up our dreams, we must not allow our fears and worry to beat us. In the time Franklin D. Roosevelt was ruling the US, they were going through a dreary time of the economy and war and therefore this quote you can imagine would have promoted such motivation for the people who listened to him - to try and look for tomorrow to be better than today. See each day as separate, and treat them differently so as not to affect one another or stop you achieving your potential.


There are many leadership quotes which have gone down in history and still used today for our inspiration however these are only a few I have picked out which I think convey different but equally true messages. These leaders who have held such power, say these words in order to help people and affect people in order to lead their own life.




Related Articles
Editor's Picks Articles
Top Ten Articles
Previous Features
Site Map





Content copyright © 2019 by Amy Packham. All rights reserved.
This content was written by Amy Packham. If you wish to use this content in any manner, you need written permission. Contact Nicole Cardillo for details.