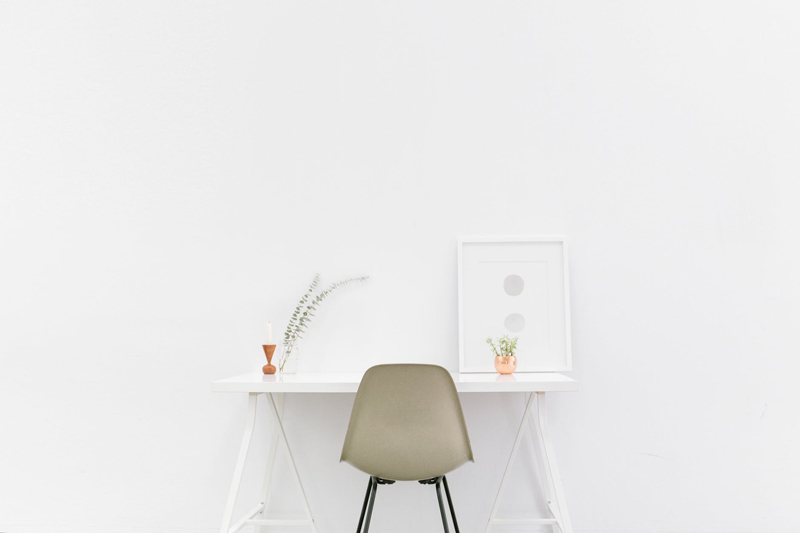 I hope that after reading this article you will go and get rid of something you consider clutter. Clutter is something we don't want, don't need and it has no use to us. But why do we still have clutter? Why do we lack motivation? I believe it is because there is too much to do and it gets overwhelming. Often we get used to seeing our clutter and learn to just ignore it. Or sometimes we have so much it's overwhelming and we don't know where to start.
One theory is to start with the garage. Things in there are half way out of the house, so fully get rid of what is in there and then you'll have space to move more stuff out of the house into the garage when once it's sorted. It's just a theory, a different way of approaching things. The origin of garage sales is that people would have too much stuff in their garage and would open the garage doors, invite their neighbors in and say, "Make me an offer." Thus getting their neighbors to empty their garages for them and earn a little bit of money in the process.
Personally, I like to help people start in the kitchen as that is the center of the home and it is often not functional.
In order to get rid of clutter, it must leave the house. I know that sounds obvious, but I've seen people rearrange their stuff all day long, sort it, tidy it, rearrange it without actually getting rid of anything. It is only when we reduce what we have that we start to see an improvement.
Get rid of something every day. Start with one thing. Put a box in the trunk of your car and put at least one thing in the box every day. Then, once a week drive to a thrift store and drop it off. Have a routine where at the same time every day you find one or more things to put in the trunk of your car. If you can, put 5 things or 10 things into the box (or boxes) each day. But attack your clutter every day and within a month you will see a difference.
What slows you down? It's easy just to move things out of the house. That is, until you decide something has value and you could sell it. Then you pause and slow down your decluttering. Listing on eBay or selling online is a slow process, if you do that, make sure the money you get is worth your time. Give yourself a value, say $50, and don't sell anything online that is under $50. Donate the lesser value items and don't be too fussy where it goes. If a truck is coming down your street willing to take your stuff, then let them have it. Don't keep your stuff waiting for the right charity to come along, be pleased that someone is willing to take your stuff for you.
Maybe ask a friend to come over and help you declutter, and you go to her house the following week.
Accept the stage of life you are at. Don't keep things that you loved years ago, clothes that fit a thinner you, let them go to someone who can use them.
Too much stuff is often a health hazard as it gains dust. People who have a lot of clutter also often have health problems. That's one reason why less stuff is better.
After you've got rid of stuff or cleared an area, give yourself a reward. Just make sure it doesn't have too many calories!
Getting Rid of It: The Step-by-step Guide for Eliminating the Clutter in Your Life
You Should Also Read:
Living Simply - Improve Your Life with Less Clutter


Related Articles
Editor's Picks Articles
Top Ten Articles
Previous Features
Site Map





Content copyright © 2023 by Tina Razzell. All rights reserved.
This content was written by Tina Razzell. If you wish to use this content in any manner, you need written permission. Contact Tina Razzell for details.