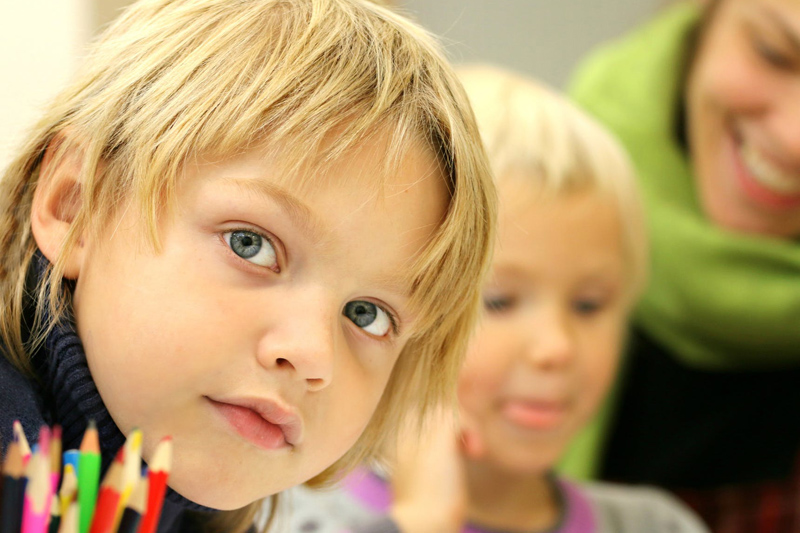 Mother's Day is around the corner! Here are three ideas for you and your preschool child to celebrate mom, and create unique gifts, too.

1. Create a Book of Poems- Have Dad, Grandma, an older sibling, etc. help your preschooler to create a book of poetry for you. Easy poems include a Couplet, or a pair of lines of poetry, usually rhymed. An example might be:
My Mom is great,
She loves to skate!
Your child can draw a picture to go along with the poem, too. Either your child can write the poem, or dictate it to you to write. Another poetry idea is an Acrostic poem. This style of poetry is a form of short verse, constructed so the initial letters of each line taken consecutively form words. Here is an example:
Magnificent
Overly fun
Mother
As with the Couplet style of poetry, a picture drawn by your preschooler is always welcome, and either you or your child can write this. Another idea for an Acrostic style poem is using Scrapbook stickers. You can have your child help you find uppercase letters for each word's beginning letter, and lowercase letters to finish the words. Your preschooler will love sticking them on the paper to create a poem.

2. Spoil Mom with Salt- Enlist an adult other then mom to make a homemade spa savvy gift. Homemade bath salts are a wonderful hands on project that your preschooler can make for mom or grandma, with supervision of course. Here is a fun recipe:

Bath Salts for Mom or Grandma

Ingredients Needed:
3 cups of Epsom salts
2 cups of baking soda
1 cup of table salt
20 drops of a fragrant essential oil

Directions:
Your preschooler can help you measure the ingredients out in a large bowl, saving the fragrance oils for after the first three ingredients are thoroughly mixed. Let your child help you gently stir the salts and baking soda, plus the table salt. Choose one or several oils to make a scented salt with. If you decide on two scents, for example, use 10 drops in each divided portion. Store these relaxing treats in glass jars, and tie them with a fancy ribbon.

3. Craft a Coupon Book- Another adult, other then mom or grandma, can help your preschooler to make a special coupon book. Use a pre made template, like some cool ones at Nick Jr., or make your own. The ones at Nick Jr. are cute, and filled out with coupons for an "Extra Big Hug", or help for mom when doing the dishes. You can use these coupons to help your child think up ideas for making some that would be perfect for their mom or grandma. Maybe mom would like an extra set of hands, albeit little, when dusting. Grandma might enjoy a little helper when she is gardening.

However you choose to involve your preschooler in Mother's Day preparations, he or she will love the opportunity to spoil mom and grandma with extra love!


Nick Jr. Printable Coupons Book link:
www.nickjr.com/printables/mothers-day-coupon-book.jhtml


Related Articles
Editor's Picks Articles
Top Ten Articles
Previous Features
Site Map





Content copyright © 2023 by Alissa Moy. All rights reserved.
This content was written by Alissa Moy. If you wish to use this content in any manner, you need written permission. Contact Amy Tradewell for details.