Polka Dot Fixes Kindergarten Review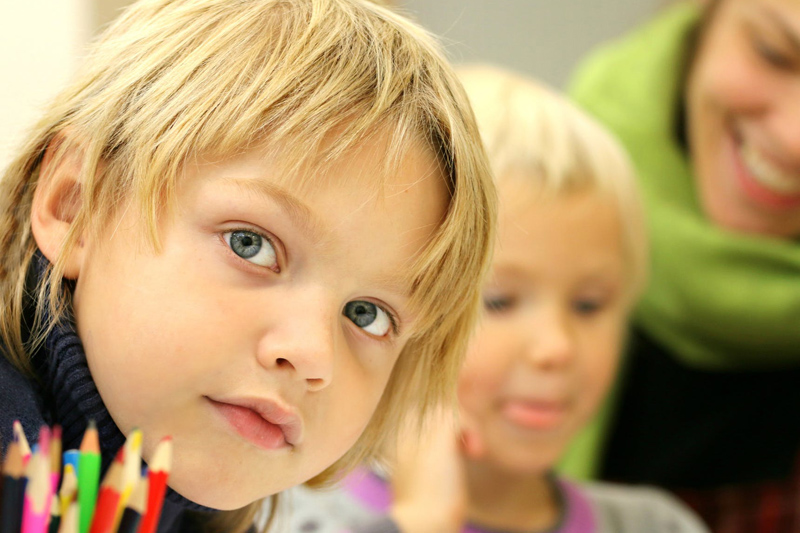 Polka-Dot Fixes Kindergarten is a sociologically appropriate book for modern day kindergarteners. This honest and heartfelt story, written by Catherine Urdahl, reveals a problem that exists in some kindergarten classrooms today-bullying. With the advent of school bullies, children are unfortunately being bullied and teased at younger ages, kindergarteners included. While this story is not harsh or overly focused on the classmate who is a bully, it does address the situation in schools today.

Polka-Dot, a colorful and charming young girl finds herself being teased by a classmate on her first day of kindergarten. She is a good natured young lady, who misses her home and her grandpa immensely. Polka-Dot brings along a "fix- it kit", with items such as bandages and duct tape, in case anything goes awry. Her grandpa packs this with her, as he is the one who fixes all of her problems at home. Polka-Dot encounters problems like spilled paint, unfamiliar faces and a longing to be back at home on her first day of school. This book has a current pulse of a kindergartener today.

This is a book perfect not only for your home, but it is an essential story for the classroom, school library and guidance counselor's office. Being that teasing develops and progresses quickly, this story is a great way to prevent any potential problems right away. Maybe your child resembles Polka-Dot, or the bully, Liz. Either way, this book can be easily turned into a meaningful discussion about bullying, and how we should treat one another.

In the classroom, or even at home, ask your child questions before, during and after the story. To begin with, show your students the front cover, and have them predict what exactly they think the story might be about. Have the children share their feelings about going to, or when they started kindergarten. When Liz starts teasing Polka-Dot, ask the children how they feel she should react. Some children might offer a similar experience they had to share. At the conclusion of the book discuss how Polka-Dot handled the situation. Create a list of additional options she could have exercised to make this situation better. Some additional in class ideas for enrichment based on this book are:

1. Have each student create his or her own "fix-it kit". Using shoeboxes that the children decorate, have them fill it with several items from home. Share the "fix-it kits" in class.

2. Students can draw a picture of what items they would put in their "fix-it kit". Create a chart with each student's ideas and see if anyone chose a similar item. Compare and contrast that to the list of items in Polka-Dot's kit. Come up with a class graph and conclusions!

3. Role play Polka-Dot's situation, and explore other ways to handle the problem. Write a list of words together after the role playing activity that include good words to use to communicate, as well as ways to help and not hurt others.

You can probably guess that Polka-Dot does fix things in the end, and finds that her "fix-it kit" actually comes in handy, but not in the way you might think! Get this book today to explore this meaningful adventure of Polka-Dot with your child.




Related Articles
Editor's Picks Articles
Top Ten Articles
Previous Features
Site Map





Content copyright © 2018 by Alissa Moy. All rights reserved.
This content was written by Alissa Moy. If you wish to use this content in any manner, you need written permission. Contact Amy Tradewell for details.