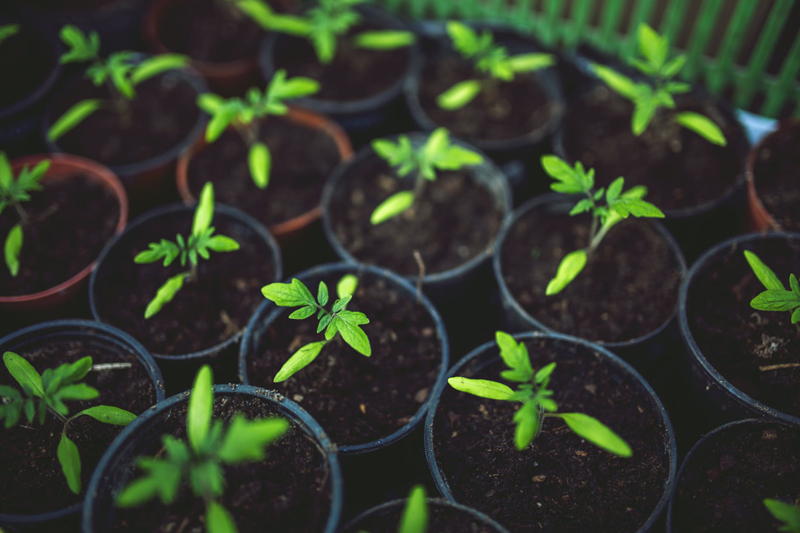 This is the second installment of flowers that grow in clay soil. Many of these flowers will not only grow in almost any kind of soil, they also have different shaped leaves that will set them apart from the ordinary flower. These aren't dull boring plants, they have pretty flowers and leaves that will grace any yard.

Purple Coneflower

The Purple Coneflower, (Echinacea) is another wonderful plant to grow that is reminiscence of prairie times. Growing in zones 3 through 9 it has many varieties. Today, they even have it in hybrid form with colors ranging from pink, orange, burgundy, red and white. This flower is so easy to grow and it is great for attracting birds and butterflies to your garden area. If the flowers are left to go to seed, the goldfinches will come for a feast. This perennial is another flower that resembles the daisy with drooping petals. It prefers full sun and grows between two to four feet tall and one to two feet in width.

Sea Holly

Sea Holly is as cool a looking plant as its name. It has jagged leaves and the flowers are clusters of steel-blue shaped balls. This plant gets a bad reputation because it is a relative to thistles, but do not worry, this plant does not spread as they do. What is nice about this plant is that it will survive the worst conditions. The taproot runs deep into the ground, so it is hard to transplant once it is established. Unlike other perennials, this one is easy to grow from seed and it grows in zones 2 through 10. It is one to six feet tall and one to three feet wide. If you do not want this plant to spread, simply remove the flowers before they go to seed, otherwise they can self-seed back.

Perennial Geranuim

Perennial Geranium or cranesbill is a plant that is great to cover the ground. It does not mind clay soil and grows in full sun to part shade. Depending on the variety you choose, some will bloom in the spring, but
others will bloom throughout the summer. The leaves change color in the fall and are hardy in zones 3 through 9. The perennial geranium is one of the longest blooming plants in the garden, as it will bloom for months. The flowers are saucer-shaped and the foliage is lobed shaped. They grow from eight inches to four feet tall and one to four feet wide.

False Sunflower

If you want a flower, that is heat and drought resistant, then the False Sunflower (Heliopsis) is the plant for you. This perennial grows well in zones 3 through 9. The False Sunflower can be confused with the perennial sunflower, but they have several advantages. They are more compact, so they will not flop over and they bloom earlier than the other sunflowers. Many varieties have either a single, semi-double or double row of flower petals and they bloom over many weeks. They grow in zones 3 through 9 and grow three to six feet tall and one to two feet wide. If you want vigorous growth, you need to divide the plants every couple of years.

Just because you have poor soil does not mean you have to have a colorless yard. Far from it. Try planting some of these plants and be amazed at how well your yard will take on color.


Related Articles
Editor's Picks Articles
Top Ten Articles
Previous Features
Site Map





Content copyright © 2021 by Gail Delaney. All rights reserved.
This content was written by Gail Delaney. If you wish to use this content in any manner, you need written permission. Contact Gail Delaney for details.