Environmentally Friendly Gifts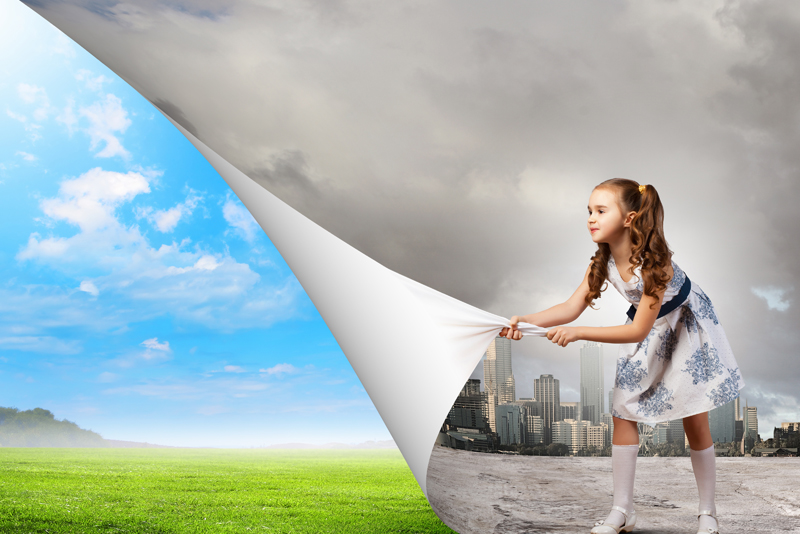 Now that the season of giving is upon us, it's time to figure out what to get everyone. Isn't that half the battle anyway? It's not the traffic, congested stores, over crowded parking lots, or long check-out lines; it's what do I want to buy?
This has always been my dilemma, as I like to give out unique gifts that I know they wouldn't buy for themselves. In the past I use to make my gifts, but since my family seems to grows by one every year, that's becoming harder to do!
Now I've decided to put my money where my mouth is – I talk green, so this year I'm definitely going to buy green. I've compiled a list on what I think are fun gifts to give to the people in your life:
Pets are People too!
Pet owners will go gaga for some of these items for their little ones: This pet bed from
Dean Henry.com
is gorgeous and made from bamboo. Remember the smell of fresh baked cookies that Grandma use to make? Now you can do that for your pooch too with
Home made Doggie Treats
. What owner wouldn't love a gift certificate from a pet grooming service! Go to
Green People.org
and type in your zip code under the category you want in order to find a service nearby.
Mommy-to-be or have begun!
This isn't baby stuff, it's all about you:
What moms need most is rest and what better way to achieve it than on an organic pillow top for the bed. You can't help but fall into a deep slumber on one of these; and if you're in a really generous mood why not splurge and buy an organic mattress along with all the other bedding accoutrements!
The Organic Mattress Store
has it all! I saw a survey that asked moms what gift they would like most and the surprising answer was a cleaning service! Here in San Francisco we have a great eco-friendly service called
Verde Green Cleaning
. I had the privilege of meeting its owner Stephanie Deitz at the Green Festival; I love her philosophy behind her business and the integrity in her work. Now if someone else is picking up the chores at home why not send mom away for a day at the spaaah! A soothing massage would make up for all the times you may have been a pain in the neck!
The Fashionistas!
Show them that recycled and vintage is so not yesterday, start with these
Vintage Note Cards
from Branch. They are note cards and envelopes made from vintage magazines. Then saunter over to
Crossroads Trading
for some fashion finds, because we all know what's old is new again. One my favorites to give the fashionista would be the
Go Green Gift
. Most of my friends fit the profile who think going green is too hard, this is the perfect starter kit to show them it's easy and cute!
The Next Generation of Environmentalists:
The Kids! So where do we start; since it's important to remember whatever we tell them will get absorbed into their little minds like a sponge. My first pick would be the new game called
Xeko
. Xeko is a trading card game designed to teach kids about biodiversity and rare animals, all while taking a trip around the world to some of the most exotic locales. My next pick would be
Progressive Kid
. I love their organic cotton t-shirts which show a variety of animals and says
"Families Come In All Colors, Shapes and Sizes."
They also carry a variety of items in music, art, and games. Check out the Writer's Pack for teens if you have a budding novelist on your hands. And speaking of the written word I don't think any childhood would be complete without a copy of
The Lorax
. It's a classic!
The People You See More Than Your Spouse:
Co-Workers!
Most of us can't even begin our day without our morning coffee, so I think it goes without saying that Fair Trade Coffee would make a great gift for office buddies.
Global Exchange
has a great list of coffees to choose from. How about treating your officemates to some delicious cupcakes from your favorite local organic bakery? Finally, when you tell your boss to go take a hike you can really mean it this time, with a gift certificate from the
Sierra Club
for an outing. Trips range from bird-watching to cross-country skiing.
Has It All, but Wants More!
What do you give the person who always seems to be one step ahead of the rest of us when it comes to the latest and greatest? The trick is to get them something they probably wouldn't even think of, such as adopting an animal at your zoo or purchase an animal such as a cow or camel in your friends name that will go to a family in need through
Oxfam America
. Another idea is the
Solio
, this is soooo cool! You can charge your cell phone, ipod, PDA, GPS, and digital camera using the power of the sun. I want one of these! Another great idea I like (and want) is a year supply of organic fruits and veggies delivered to my door.
Now for the last person on your list: the Frenemy!
The friend/enemy hybrid, you kind of like this person, kind of don't. C'mon admit it, we all have one. Send the gift that sends the message, because she clearly isn't getting it: A
Compost Bin
, this isn't as bad as it may sound, besides this is something we all should be doing anyway. How about a DVD copy of
An Inconvenient Truth
, and the last gift idea is actually a good one even though your frenemy may take it as a bad hint: The
Shower Dechlorinator
. Read the article I wrote titled
There's Nothing Green About Chlorine
, to see why this is really a good gift!
I hope I have given you enough ideas to at least start your holiday shopping. Next time I'll write about some great stocking stuffer ideas. My number #1 favorite being chicken poop! Yep you heard right stuff the stockings with tasty chicken poop (it's not what you think!).
Happy Shopping,
Arcadia
You Should Also Read:
Fair Trade Certified
Eco-Fashion


Related Articles
Editor's Picks Articles
Top Ten Articles
Previous Features
Site Map





Content copyright © 2023 by Arcadia Maximo. All rights reserved.
This content was written by Arcadia Maximo. If you wish to use this content in any manner, you need written permission. Contact Farjana Amin for details.