The Miracle That is DeWayne Woods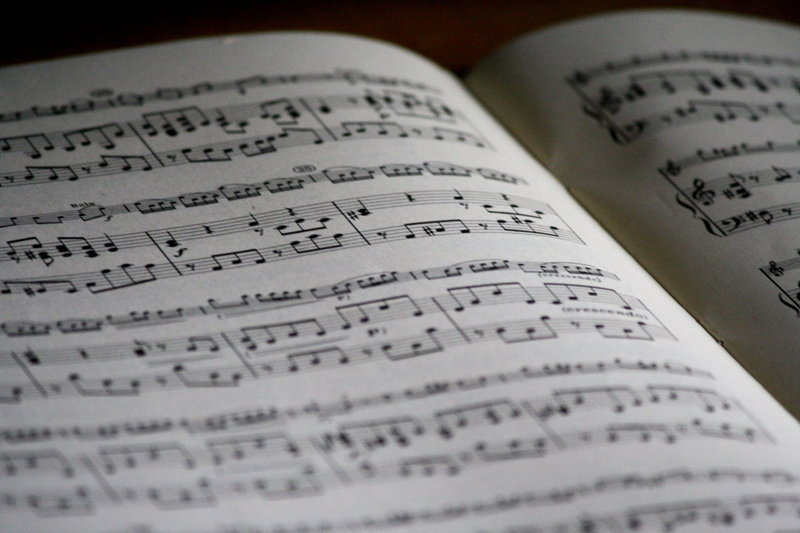 To see DeWayne Woods perform his new single "Let Go" you can't help but be moved. Singing with passion and a beautiful tenor voice, he touches your heart with each lyric. The song that speaks of turning over all your problems to God and finding peace and comfort from Him, has hit home for so many people...including this writer.
Letting go is something that Woods knows all too well as he had to do exactly that in order to overcome what could have been a death sentence. Woods was diagnosed with the HIV virus years ago and by "letting go" and turning towards God he states he received a miracle and is now HIV free.
His latest project "DeWayne Woods and When Singers Meet", which was released this past October, is steadily climbing the charts and with songs like the moving "Let Go" and "God Is" featuring the Tri-City Singers, one can certainly see why. An artist on Donald Lawrence's Quite Water Entertainment label, Woods is a protégé of Lawrence's who has sung background for years with some of the top gospel artists of the day including Bryon Cage and John P. Kee.
I caught up with this very personable and warm young man recently to talk about everything...his new project, the battle and victory over the HIV virus and the rumors about his lifestyle and just how he contracted the virus.
Gospel@Bellaonline
They call you a new artist but you're not really a new artist. You have been singing for a long time right?
DeWayne Woods
Right most people that know me know I did a song called "I Surrender" on the John P. Kee "Show Up" album or they will go did you sing with Byron Cage? I produced the background vocals for the "Prince of Praise" album. So I have been singing in the business for quite a while now.
G@B
Tell me about When Singers Meet?
DW
They are out of Kansas City, 23 singers and they are all hand picked. They are featured on the project and they are just a phenomenal group. In 1988 I picked a bunch of my friends to perform at a concert that I was over and when we got together for rehearsal things just locked. So when we got together and performed on the first night we were joking and saying 'well we are all singers and we're coming together so why not when singers meet' and we used it to introduce the group at the concert and it just stuck.
G@B
Tell me about
my song
, that I'm playing to death "Let Go" what was the inspiration behind it?
DW
(Laughs)I'm really glad that it has blessed you the way that it has. Well the song was written by P.J. Morton the son of Bishop Paul S. Morton and he produced the song. The day that I went into his office he played this song for me and I was like P.J. it's all like you lived my whole life! I don't know where it was birth out of for him but when I was standing at the mic and I was singing it the passion that came across for me were just the things I had to deal with especially with me being sick. Just deciding you know what God I'm going to let go and I'm gonna let you handle this situation. I know that I can't do anything more than speak your word and live off the promises that you gave me. Knowing that all things will work together for the good of those that love you. So I let all of that come across in the way that I sang the song. I'm just really glad about that. It's really the truth that when you let go and let God things will turn around in your life.
G@B
Let's talk about that, you were sick on the road and diagnosed with HIV?
DW
That's right.
G@B
Now are you completely cured? I'm sure you are on some type of medication now right?
DW
I am not. I am not on any medications. I am completely healed and I go back often (for a check up) and it's not a lack of faith it's just that you want to make sure that while you are giving out this type of testimony that things continue to stay documented. I was diagnosed and the same doctor that diagnosed me treated me for many years. So one day I just went to the doctor and I said you know what God I believe you and if I'm gonna sing about you being a healer then I believe that you have the ability to heal me. So I'm the type of person that when you change your passion and you decide you are gonna really give everything over to God it pushes Him to work on your behalf. That's exactly what happened. (with me) I went away and worked on my relationship (with God) I was sick in the hospital, away from home and I just sat up in the bed late at night and I would sing. I would sometimes be the only one awake and I would just sing to the Lord. I just felt the Lord really begin to work in my body. When you really believe and trust God completely he will work wonders in your life. I went back to the doctor a few years later and the same doctor who diagnosed me ran the test and sat me down and said 'Well you tested negative" and it baffled them.
G@B
What kind of treatment did you take prior to that?
DW
I was on all kinds of different types of medications the normal AZT and all of that but after a long period of time I started on a holistic approach. For me it worked best but people have to do what works best for them. I did natural supplements and things like that and I just started feeling better.
G@B
Now I have to touch on this and you don't have to address it but the rumors are out there circulating about your lifestyle prior to acquiring the virus. Is there any type of testimony or thoughts you want to share about that?
DW
Well you know I tell people all the time it is about your passions. Whatever your passions are when you know where God has really called you to and you decide that your passions have to change that's when God is able to work things through you. I just tell people all the time that I don't always address everything but you really have to change your passion for God.
G@B
I'm a little uncomfortable (about this line of questioning) but I feel as though I must address it since I know it's being discussed by my readers as well as people in the industry. It's unfortunate but with an HIV diagnoses people want to know how you got it. They don't ask how you got cancer or mono but they will ask about HIV.
DW
Well it's because people know that the other diseases can be inherited but with HIV and AIDS those are sexually transmitted diseases. Yeah so I will just say you never know how one experience will affect your life.
G@B
And that's my thing...if a person is out there and they are being promiscuous, I'm not saying that was the case with you, but then this should alert them that they really need to take precautions. Just to let people know that this can happen to you.
DW
Right. Exactly. Like I said one act can change your life. So people really need to make sure that they are sure of their relationship with God and that they don't do anything that will affect their life and their walk with God. If you maintain that then that will help you in every situation in your life.
G@B
That's great advice DeWayne! In this day and age it's difficult but it's good that you learned that in your time of need.
DW
Right and I don't believe that healing would have happened for me had I not gotten to a point where I said "You know what my passions have to change" and I mean I turned everything toward Him. That's what I share with people all the time.
G@B
Are you pleased with how everything has turned out for your project? What goals do you have for it in terms of ministry?
DW
Yeah I'm very pleased. The album is one of healing. It's a praise and worship record but it's an inspirational record. So we think of it as an album of healing for a lot of different people and situations. I want people that are struggling with anything to be able to find something on this record that will be able to bless them. They can pick it up in their weakest hour or they can pick it up in their strongest hour and it will bless them regardless.
To learn more about DeWayne Woods log on to
www.dewyanewoods.com


Related Articles
Editor's Picks Articles
Top Ten Articles
Previous Features
Site Map





Content copyright © 2023 by Candace Walker. All rights reserved.
This content was written by Candace Walker. If you wish to use this content in any manner, you need written permission. Contact Candace Walker for details.