Hotei Buddha and His Similarity to Santa Claus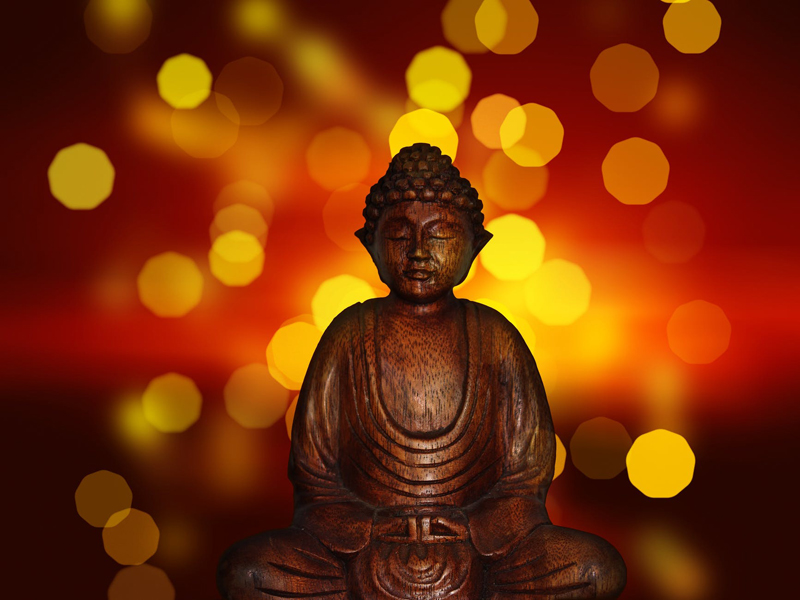 When you ask most non-Buddhist to describe what Buddha looks like, a lot of people will tell you he is the jolly, fat-bellied guy you see statues of everywhere. But who is the round bellied man so many non-Buddhist and Buddhist like to have statues of?
His name is Hotei or some people refer to him as "the Laughing Buddha" because he is always portrayed as smiling or laughing. His image began in Japan and it is said Hotei was an actual man named Budaishi who was believed to be an incarnation of Maitreya. Hotei is the God of Contentment and Happiness. He is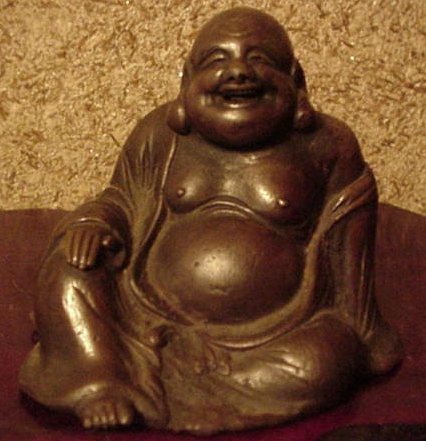 dressed in traditional Buddhist monk robes and carries with him a large cloth sack that is never empty. He pulls things from his cloth sack to feed needy children and their families. In modern times, he is often seen as a protector of people who run restaurants and bars so this is why when you go into a Chinese restaurant here in America there may be a statue of Hotei somewhere near the cash register. It is also believe by many people that if you rub the belly of a Hotei statue, you will be granted the wish of good luck and good fortune.
You may be wondering why this man is so round and always happy. He doesn't let anything bother him. He is forgiving; he gives without expectation of anything but a thank you. He is sometimes portrayed as being surrounded by laughing, playing children. Have you ever went to a playground and just watched the kids who act like they don't have a care in the world? You may end up like Hotei: smiling, laughing filled with the happiness that the children are feeling.
This time of year is when Buddhist can most be like Maitreya. There are plenty of people out there less fortunate then you. Donate some toys to Toys for Tots some a child will be happy on Christmas morning with your present under their tree. Donate food or cash to a local organization that distributes food to families who can't afford to put dinner on the table tonight but may eat tomorrow because of your big heart like Hotei's. Don't just do it at this time a year. Do it several times throughout the year. You will obtain merits for this and also one step closer to enlightenment! Namaste' and Happy Holidays!
Looking for gifts for the Buddhist in your life?
See my Buddhist Store at Amazon.com


Related Articles
Editor's Picks Articles
Top Ten Articles
Previous Features
Site Map



Follow @mommymystic
Tweet



Content copyright © 2023 by Jeanette Stingley. All rights reserved.
This content was written by Jeanette Stingley. If you wish to use this content in any manner, you need written permission. Contact Lisa Erickson for details.