Financial Benefits Of A Wardrobe Inventory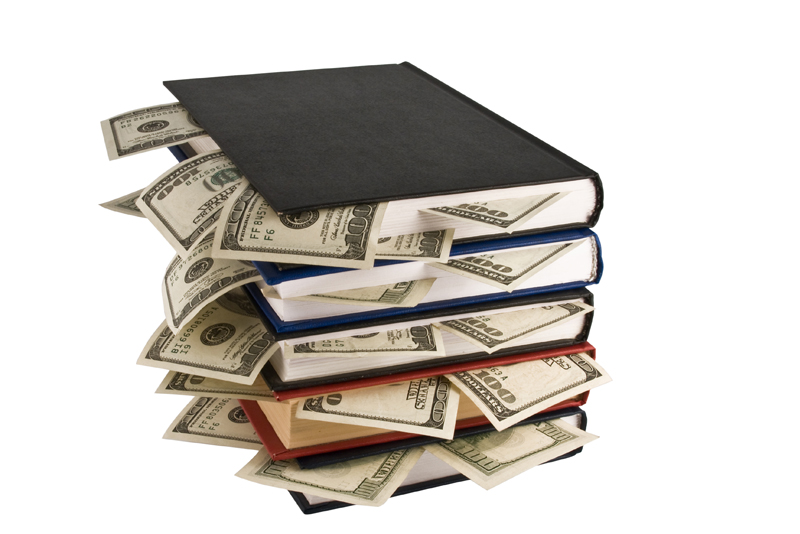 Having an organized wardrobe has clear, almost immediate benefits. For one thing, it is a great time-saver. There are few things more frustrating than frantically trying to locate a favorite blouse or blazer, only to discover that it is wrinkled and needs to be dry-cleaned.

A wardrobe inventory is similar in purpose and approach to seasonal inventories conducted by retailers. Only, in this case, the retail enterprise is our closet. The purpose of a wardrobe inventory is to make a detailed, itemized list of all clothing pieces that you own, note the quantity of each type of clothing as well as the color, fabric and style, examine the contents for any redundancy, evaluate items that need to be discarded or repaired and consider new items that need to be purchased. Lastly, one needs to determine the approximate cost of the entire wardrobe.

A wardrobe inventory is a highly effective tool for helping us contain and manage clothing costs; prevent or at the very least, minimize impulse and redundant purchases. Conducting a regular wardrobe inventory also produces intangible benefits that ultimately indirectly or even directly influence our decisions as consumers when it comes to spending and saving money. On a broader level, it can certainly generate self-awareness which can enable us to become more effective shoppers. For example, knowing the precise number of navy blue turtleneck tops that you own might make you less inclined to purchase another one, even if it is on sale at 50% off with an additional 20% off the markdown price with the use of the retailer's coupon.

Doing A Wardrobe Inventory – The Basic Procedure

The following procedure is highly flexible. Each individual can tailor some or all aspects to their own preference.

1. Conduct a wardrobe inventory at the start or end of every season.

2. Use a loose-leaf notebook to record the information. If you are so inclined, you can also copy the information into a computerized spreadsheet which you can analyze in greater detail.

3. Go through your entire wardrobe and group items by category (i.e., coats, dresses, jackets, pantsuits, etc.).

4. Break down these large categories into smaller sub-categories. It may be helpful to group items by season, color, style, frequency of wear or fabric. For example, you can group all short-sleeve blue knit tops in one pile. Some categories may overlap. Arrange clothes for work and recreation in separate piles. These can also be arranged into smaller sub-categories.

5. Categorize all fashion accessories.

6. Do footwear last.

Evaluating The Wardrobe Inventory

How much is too much in the way of a specific type of clothing? Each individual must analyze their needs and interests accordingly. Carefully review each item. Consider the cost of the item in terms of the original purchase price and evaluate against additional variables including frequency of wear, cleaning and maintenance expenses. How versatile is the particular item? Does your wardrobe largely consist of low maintenance, longer-wearing, well-constructed classics or trendy fashion pieces? Do most of your outfits require a great deal of accessorizing in order to complete the "look"? Most individuals have far more clothes than they will ever wear in a lifetime. An ever-expanding wardrobe is not only expensive and creates more clutter but also makes for unruly management. Make an honest effort to assess how much of your wardrobe is truly "functional" as defined in terms of your lifestyle. If you are utilizing at least 80% of your wardrobe annually, you are far ahead of most individuals.

The last step, which is generally the most challenging, will be to assign a cost to your wardrobe. Very few individuals will retain sales receipts indefinitely. Most of us would have difficulty remembering what we paid for a specific clothing item 5 years ago. We might vaguely recall that the item was purchased on sale, perhaps. However, try to formulate an approximate estimate using your personal shopping habits as a gauge of reliability. Interestingly, once we assign a cost to our wardrobe, we become more conscious about our actual wants and needs as consumers. Shopping takes on a whole new, dynamic perspective with an added emphasis on purchasing clothing items we actually love, value and need.





Related Articles
Editor's Picks Articles
Top Ten Articles
Previous Features
Site Map





Content copyright © 2023 by Reshma Vyas. All rights reserved.
This content was written by Reshma Vyas. If you wish to use this content in any manner, you need written permission. Contact Sandra Baublitz for details.