Can I read to you? Review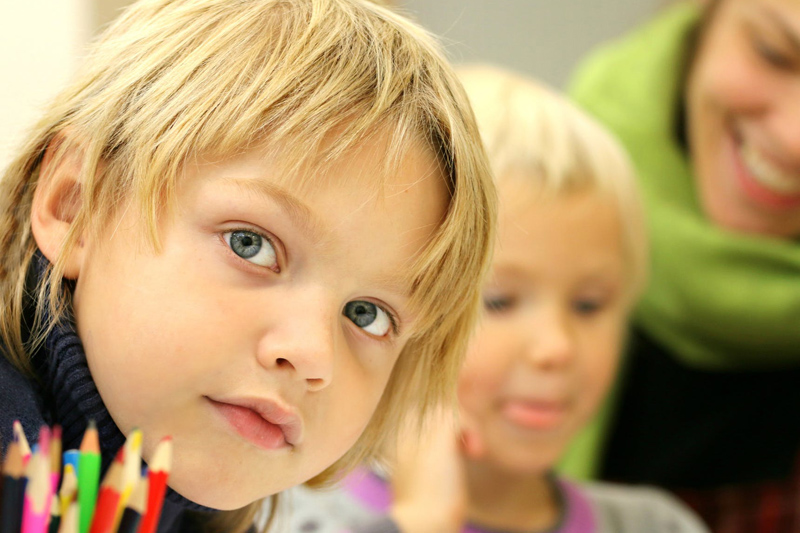 When children hear other children reading aloud it is an exciting and educational experience. This rich in literature experience is exactly what "Can I read to you?" provides. This dvd consisting of fourteen stories, read aloud by children directly to children is absolutely engaging. The five to eight year old selection of readers does an excellent job of reading clearly and with exuberance.

The selection of stories is preschool friendly and entertaining. The selection includes the following titles:

1. We Go Together by Todd Dunn

2. Zero is the Leaves on the Tree by Betsy Franco

3. Shapes that Roll by Karen Nagel

4. Who Said Moo? by Harriet Ziefert

5. The Useful Moose: A Truthful, Moose-ful Tale by Fiona Robinson

6. Bad Frogs by Thacher Hurd

7. Bear in the Air by Susan Myers

8. My Father Know the Names of Things by Jane Yolen

9. Quiet Bunny by Lisa McCue

10. Hello, Puppy by Jane Cowen-Fletcher

11. Chicken Bedtime is Really Early by Erica Perl

12. Mr. Cookie Baker by Monica Wellington

13. All in a Day by Cynthia Rylant

14. Miss Mary Mack by Mary Ann Hoberman

My personal favorite is Mr. Cookie Baker by Monica Wellington. The pictures are colorful and easy for the viewer to see, along with the written words. This is actually the case in all of the stories, and they are all also read very clearly by the children reading them. Stories like Who Said Moo? by Harriet Ziefert offer not only the reader's animal noises, but additional whimsical background animal sounds as well.

The website, www.canireadtoyou.com, is easily accessible, and still gathering additional enrichment ideas. As of mid March, 2011, there are a few printables for children to color based on Mr. Cookie Baker, along with the famous cookie recipe to try at home. Yum! I would love to see more educational reference material for each of these books, as it would complement the dvd stories greatly. However you look at it, "Can I read to you?" is a fantastic ancillary reading activity that the whole family can enjoy. Choose to read the book first and then watch the dvd, and compare and contrast the two narrated versions. Preschool age children will love hearing stories read by their older peers, and it may encourage them to read aloud for someone else, too!




Related Articles
Editor's Picks Articles
Top Ten Articles
Previous Features
Site Map





Content copyright © 2019 by Alissa Moy. All rights reserved.
This content was written by Alissa Moy. If you wish to use this content in any manner, you need written permission. Contact Amy Tradewell for details.