Online Yarn Shopping - Know Your Fiber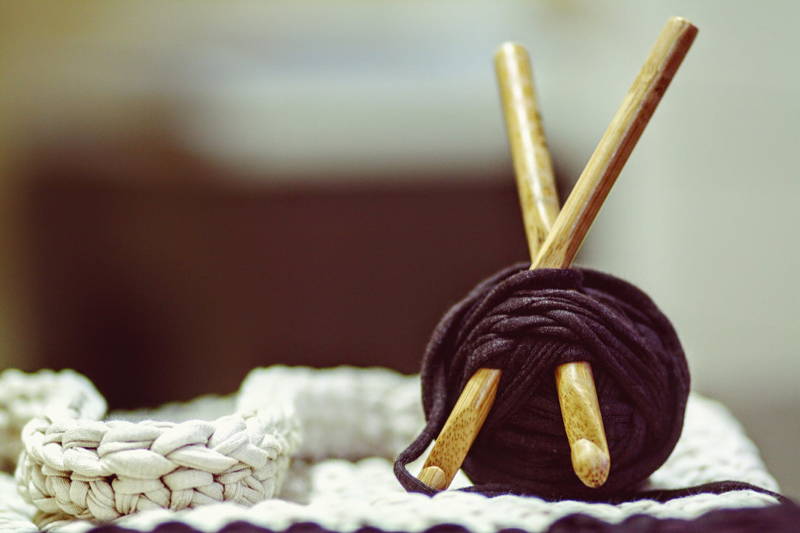 Online shopping has given the average crafter access to beautiful yarns from all over the world. There are all kinds of yarns, at a large range of prices. It can be difficult to decipher which yarns are worth a higher price, and which yarns may not be worth the cost of shipping. Let's explore some of the attributes to look for when choosing yarn for your next project.

I think it's a great idea to head out to your local yarn store and do some browsing. In North America, stores like Michaels, Hobby Lobby and Jo-Ann Fabrics are great places to see and feel a variety of affordable yarns. They're widely-distributed, and easy to find, and often have great sales and coupons. It's also worthwhile to do a quick Google search to see if there are any boutique yarn shops in your area. These can be a gold mine for more luxurious yarns, including locally-made yarns.

Get comfortable with the terminology found on yarn labels. You can find an article outlining how to read a yarn label here. The first baby blanket I crocheted, I had no idea how to read a label. All I knew was the brand name of the yarn I had bought far too little of. When I went back to the store, I found they were out of stock of the color I had originally chosen, so I decided to add a stripe pattern of a different color. I chose a complementary color of the same brand, and headed home, eager to continue my blanket. Little did I know, I had chosen a yarn in a completely different weight category. It added a whole lot of interesting and beautiful texture to the blanket in the end, but it could have been a disaster, had I chosen any other yarn weight. So, long story short, get familiar with your labels!

You'll find different shops organize their yarns by different categories, so it's important to understand two basic: weight and fiber. Weight refers to the size of a yarn, or the average amount of times a yarn can be wrapped around a ruler in an inch. It will factor into the hook size you choose, and the durability and drape of your finished product. There are currently seven accepted standard yarn weights according to the Craft Yarn Council.

Fiber type has far more variation. There are animal fibers, plant fibers, and mineral fibers, each serving a unique purpose and lending its own beautiful property to your work.

Animal fibers include: wool, which comes from the sheared fleeces of sheep; alpaca, which is sheared from alpacas; angora, from angora rabbits; cashmere and mohair, from sheared goats; and a variety of other exotic fibers, such as llama, yak, camel, bison, qiviut, and even cat and dog fibers. Generally, animal fibers are taken from live animals via a shearing process which is not intended to harm the animal.

Silk fiber is another highly-sought after addition to yarns. It is produced by silk worms to form their cocoons.

Plant fibers include cotton, flax, bamboo, soy, corn, Tencel and seacell. Cotton is taken from the ripe flowers of the cotton plant. Flax goes through a rigorous process of rhetting and beating before it is ready to be spun into yarn. Bamboo is put through an intensive chemical process to take it from the hardy plant you find in nature to the soft and delicate fiber you find in yarn. Soy, corn and seacell are taken through similar processes. Tencel is actually one of the most environmentally-friendly plant fibers, using wood pulp byproducts in a chemical process that conserves its waste for reuse.

The most common synthetic yarn fiber is acrylic, although polyester is readily available. Acrylic yarn can be soft and luxurious, or strong and durable, depending on the brand you choose.

Take some time to explore and read yarn contents. Pay attention to textures, prices, and colors that catch your eye. Once you feel comfortable in your knowledge of yarns and what to look for, shopping online will be a great time-and-money saver, and you'll be able to shop with ease, knowing exactly what you're looking for and how to find it.

You Should Also Read:
Does it Matter How a Yarn is Made?


Related Articles
Editor's Picks Articles
Top Ten Articles
Previous Features
Site Map





Content copyright © 2022 by Holly Messenger Aamot. All rights reserved.
This content was written by Holly Messenger Aamot. If you wish to use this content in any manner, you need written permission. Contact Holly Messenger Aamot for details.