The LoveCrave – The Angel and the Rain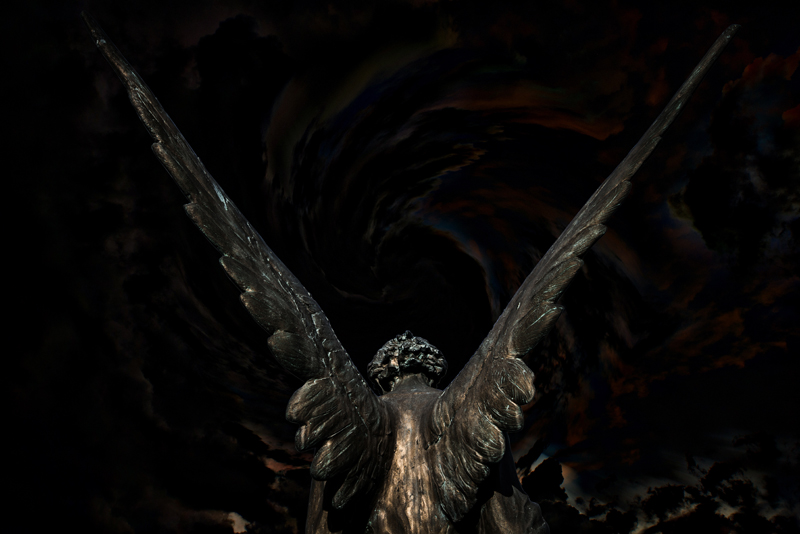 I'm completely and utterly captivated by this CD. The LoveCrave is an Italian band that is made up of vocalist Francesca Chiara, guitarist/keyboardist/producer Tank Palamara, bassist Simon Dredo and drummer Iakk. If you like your rock with more than a bit of mystery; a melodic framework and perhaps some club-heavy rhythm, than this band is for you.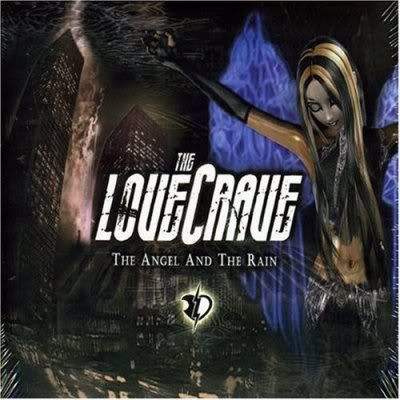 >
The LoveCrave produces rock that is industrial-tinged rock that has many other elements to it; most notably the Siren-vocals of Francesca. This is their debut CD and it has 10 cuts, all of which more than make the grade. Starting off the set is the song that made my ears go "what?" --- "Vampire (The Light That We Are)". This awesome track is well constructed, going off into a couple of different passages before hitting the most mesmerizing chorus I've heard in a while. In truth, there's nothing overtly original about the chorus. It's what it is. However, there is just something about it that I cannot get out of my head --- keeping it on repeat on my stereo.
But there's a lot more to the record than just that, my friends. "Nobody" follows it up and is a bouncy rocker that keeps your feet moving to the end. "Little Suicide" is in the same vein. You can imagine masses of crowds in clubs just going nuts over these two cuts. "Can You Hear Me?" has a tremendous chorus that again goes for the ears, set up nicely by the subdued verses.
One of the standouts on the record is "Fading Roses", the power-ballad of sorts by the band. It begins simply with Francesca and a piano, augmented by some synth strings. This is a wicked cut that gets more powerful when the band kicks in towards the middle. "My Soul" is another of those ass-shaking heavy dance cuts that the band does so well. It's chased by "Runaway" which has an interesting bridge before cutting into yet another infectious chorus.
The jewel of the record is the title cut, a slick mid-tempo electro-rocker that builds for a bit before kicking into an absolutely fantastic chorus (these guys really know how to write a hook). This is an awesome track! A cover of Duran Duran's "The Chauffeur" follows with the band putting their own stamp on it. If I were to be honest, however, I could live with out this cut, much preferring to hear the band offer up more of their own stuff. The haunting "Dark City" with just Francesca and an acoustic guitar end off the record amidst a falling rain.
The digipak version of the CD contains a 24-page booklet illustrated by the lovely Miss Francesca. Check out their MySpace for a 3D animation that she put together as well.
The LoveCrave have crafted a really excellent record that should be deadly when played live. If they have any kind of a stage presence, there should be no stopping these guys. If you get this, you absolutely have to play it loud. All the cuts sound much better when cranked right up. Then try and take it off your CD player. Go on. I dare you. I know I can't.
You Should Also Read:
Official website
MySpace


Related Articles
Editor's Picks Articles
Top Ten Articles
Previous Features
Site Map





Content copyright © 2018 by Morley Seaver. All rights reserved.
This content was written by Morley Seaver. If you wish to use this content in any manner, you need written permission. Contact Morley Seaver for details.