State of the Black Church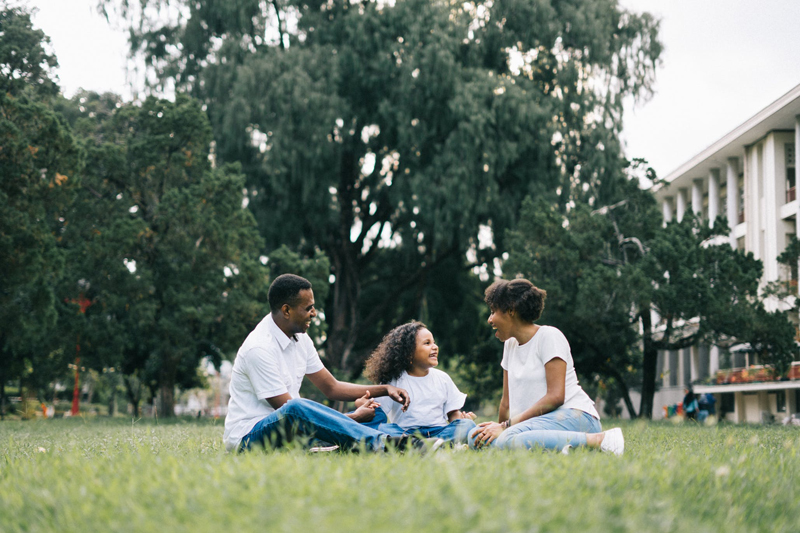 The Black church has been under fire lately with recent high-profile scandals rocking it to it's core. Adultery, fornication, divorce, heated debates, and hateful speech; it reads more like a cover jacket of a hot new novel. However, drama isn't anything new to the black church—it's just coming under more scrutiny and attack of late.

The snippets of the fiery sermons of Reverend Jeremiah Wright—Presidential hopeful, Senator Barack Obama's former pastor of twenty years—have opened up discussions on race and where America stands on race relations. It has also opened a dialogue about what goes on in a Black church on Sundays.

Sundays have always been known as the most segregated time in America. It is the time when most Americans attend religious institutions, which seem to be divided along color lines. There are Black churches, White churches, Asian churches, Latino churches, mega churches, storefront churches, etc… Yet, with everyone supposedly attending church, seeking a relationship with God, we are apparently still segregated as a nation along color lines.

Once the staple for the African American home, the church has taken a severe hit, as many in the faith have. It [Church] was the common thread that held many African Americans together, and got them through some very harsh times as a people. It was the spirit in the church, that allowed African Americans to form communities that stood strong and provided support for whomever needed it. The Black church had once been a solid foundation that helped build strong families, which led to strong communities, which meant strong cities and states.

When some people think about the Black church, often thoughts of emotionalism, loud preaching, long-winded sermons, staunched in tradition, come to mind. For some churches, this may ring true. However, if you were to ask older African Americans what the church means to them; most would tell you that it was their faith that got them through, and the church was a place that they would come worship, fellowship, and have a sense of pride. It was a place where they gained hope for a better life; where they learned to forge ahead through many difficult times, and where they gained encouragement. And, if you were to ask them about their Pastor, you would be hard-pressed to find anyone that would say anything negative.

The Black church was not only for church services; but also a community hub, that let everyone know what was going on in their community, their city, their state and how things were going to affect them. Many of the older African American leaders and activists came from the church. Many being ministers and teachers. During the civil rights era, the majority of its activists were birthed in the church, with many of them being Pastors; forging ahead, and rallying for a better tomorrow through politics and God as their lead. There wasn't time for a separation of church and state. It was a time to bring the spirit of God to the state, and bring about equal rights for all mankind. For the African American, God was the captain of the ship, and the church was the dock where its members boarded and became prepared to do battle and receive assignments.

Perhaps it's time for the church to get back to its roots: put God first, and take care of the immediate needs of the people that come into its doors. A church body is only as strong as its leader. Was the Rev. Wright correct in his statements? Does the Black church agree with his summations? It comes down to the individual and what they believe. Does any of what the Rev. Wright said, ring true for others? For some, it just may. While for others, it does not.

Perhaps we are looking at the difference in generations when it comes to the views of Americans. There is a fine distinction between the generation of those in the civil rights era, and the generation of today. However, one thing is certain: the Black church still has a voice, and is accountable for what is said. There is a higher authority to answer to. And that authority is God.

There is definitely dialogue happening in all churches, and Sunday still remains the most segregated hour in America. The state of the Black church rests in the hands of its leaders, and whether or not they can overcome the barrage of outside attacks and inside bedlam that has besieged its four walls. There was a time when the Black church was seen as the staple of the African American home and community. If there was ever anything needed; it was the church that many would turn to—it's Pastors and leaders holding up a banner of integrity, compassion and love. And, where it wasn't the size of the church's monetary account that mattered; but the size of it's heavenly account with God that mattered, and the heart and life of it's congregation.



Related Articles
Editor's Picks Articles
Top Ten Articles
Previous Features
Site Map





Content copyright © 2023 by Ruthe McDonald. All rights reserved.
This content was written by Ruthe McDonald. If you wish to use this content in any manner, you need written permission. Contact Ruthe McDonald for details.