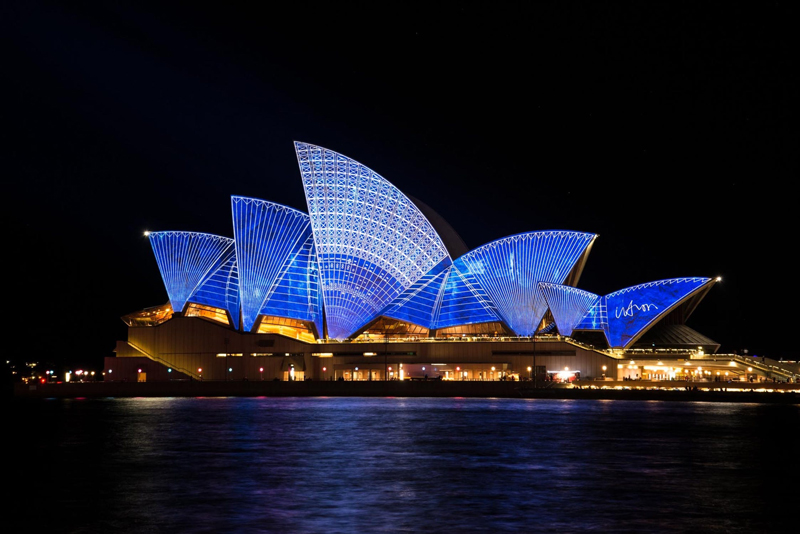 If you're looking for a great day out whilst visiting Cairns, northern Queensland, how about a trip on a Skyrail up onto a wonderfully lush green tableland, incorporating a bird's eye view of a huge cascading water fall, spending a fantastic day wandering world class markets and eating yumshious food, and then a return to Cairns via a scenic railway that is one of its kind in Australia?
It sounds, too good to be true, I agree, but all this is possible. To the west of Cairns the Great Dividing Range escarpment soars high above Cairns and offers a most wondrous day's activities. After making your way to the Kuranda Scenic Rail terminal at the foot of the range, your skyward journey takes approximately one and a half hours of pure pleasure. The Kuranda Skyrail is one of the world's longest gondolas and carries a maximum of six people.
As you rise slowly up the escarpment and then across the landscape you will have the opportunity to take in views of the Coral Sea out to the east, the Barron Falls that thunder through the gorges 100's of feet below and finally arrive in Kuranda village, ready for a day's exploration, shopping, eating and taking in the breathtaking scenery. If you're not too keen on heights, as my husband is, just sit with your back to the scenery as you rise gently, simple. If you're like me and don't mind the heights, just click away on your camera because there's so much to see.

Image Source

The rainforest below is heritage listed and is incredible when viewed from above. You can see for yourself the wonderful canopy that protects the rainforest floor from the burning sun, and helps to keep everything moist and lush. Half way through your scenic Skyrail tour, you will pass over the Baron Falls.



Image Source

These falls have been created over millennia by the Barron River making its way down through the Atherton Tablelands escarpment onto the coastal plain below, where Cairns is situated. In the dry season the falls are not much to get excited about (as it was when we visited), but if you can get there during the wet season, your efforts will be rewarded.

The Falls are massive during the wet, with millions of water passing through the gorges carrying excess wet season rainfall. The thundering noise and spray from the falls can be seen and felt for miles.

On completion of your Skyrail trip, you will find the little township of Kuranda hidden in the rainforest on the tablelands. For many years now, Kuranda has been famous for its arts and crafts markets, where notable artisans from all around Queensland and Australia, make their beautiful creations available for purchase. Scattered in amongst these quality markets, and equally quality cafes and restaurants where it is possible to sample all manner of Australian delicacies, from seafood, to crocodile and kangaroo and native honeys and berries.

There are a few smaller commercial attractions in Kuranda that might be interesting for visitors. These are Birdworld, The Butterfly Sanctuary (where you will encounter huge butterflies, unique to this part of the world), and Koala Gardens, where you might be able to cuddle a Koala.

Your return trip back to Cairns is full of surprises also. The Kuranda Scenic Railway offers a spectacular vista of scenery throughout the 1 hour and 45 minute trip from Kuranda to Cairns.

The Railway has an interesting history. In 1882, the township of Herberton was popular for gold mining. Unfortunately, the inhabitants of that squatter town were nearly starved and unable to get food supplies during the wet season. It was imperative that a route to the coast be constructed, and it was a bushman named Palmerston who was appointed in charge of erection of the railway from Cairns up the escarpment into Kuranda. The impenetrable rainforest and deep gorges made engineering the railway extremely dangerous and difficult. The route was completed in 1891 after 15 tunnels, many bridges and approximately 50 miles of track were put in place. The railway has been continuously running since that time, and is one of Australia's foremost railway journeys.
What a day we had visiting Kuranda, via the Skyrail and the Scenic Railway. I can thoroughly recommend it.



Related Articles
Editor's Picks Articles
Top Ten Articles
Previous Features
Site Map





Content copyright © 2019 by Judie Bellingham. All rights reserved.
This content was written by Judie Bellingham. If you wish to use this content in any manner, you need written permission. Contact Judie Bellingham for details.